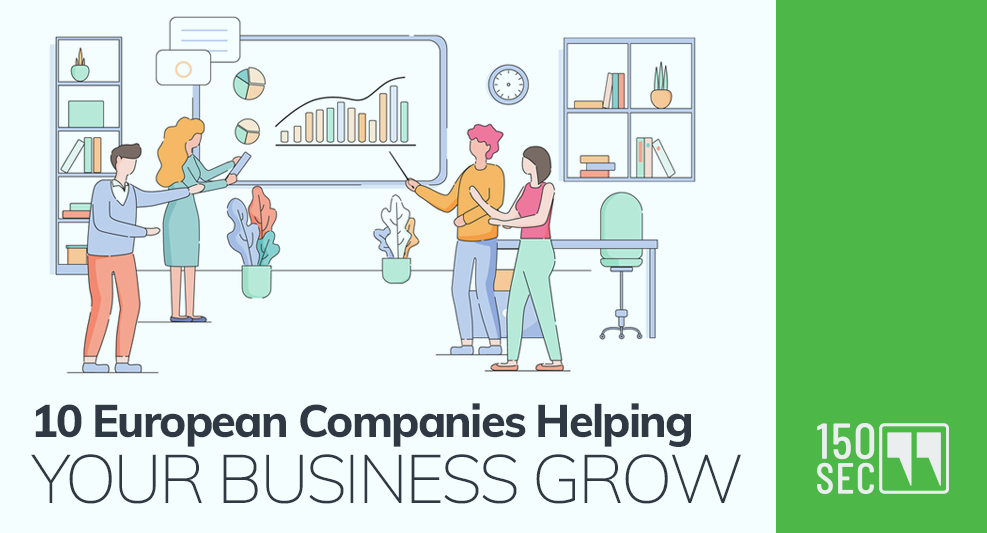 Startups
---
The COVID-19 pandemic has had a huge impact on small, to medium-sized enterprises (SMEs) and startups.
According to a survey carried out in April by the National Bureau of Economic Research, 43% of SMEs had temporarily closed during the pandemic. On average, businesses reduced their employees by 40%, and 75% of the 5800 SMEs surveyed reported that they had two months or less available in cash in reserve.
Despite these challenging circumstances, however, there are still plenty of European companies on-hand to ensure that SMEs and startups continue to grow, and we've listed 10 of them.
UK-based SAAS operations and growth consultancy firm Straight Talk Consulting analyzes B2B businesses, creates a tailored growth plan for them and then works with founders to implement long-term data-driven growth strategies. Before transitioning businesses using scalable and repeatable growth, STC uses data in every stage of the decision-making process in order to achieve product market fit. Co-founded by Dan Wheatley and Ben Lickley in 2017 after bad experiences with consultancies and agencies, STC helps grow business across many different industries. STC aims to provide straightforward advice on what businesses need, at what stage they need it and explain why they need it.
Auquan is a data science platform that provides tools allowing financial companies to grow their businesses by identifying opportunities and hedge risks ahead of the market, saving them time. By conducting tailored factor research for predicting market direction, as well as text and sentiment analysis in order to construct a quantitative portfolio, Auquan helps companies reinforce investments. Auquan recognizes that data scientists are expensive and highly sought-after, but its platform democratizes access to this essential service for financial companies. Equipped with the right knowledge, skills and attitude, Auquan believes that any talented employee can design successful trading strategies without being a data scientist.
The founder institute is a pre-seed accelerator helping to grow companies in Europe and across the globe. By establishing a support network made up of local startup experts, and providing a structured business-building process which comprises a series of growth sprints, as well as weekly feedback sessions from a team of mentors and investors, companies can expect to raise the funding needed to grow their businesses at the pre-seed stage. Past Founder Institute alumni have raised over $950M. At Founder Institute, startup founders can also generate traction for their business, recruit team members and work on building products. The Founder Institute operates in over 200 cities across six different global continents, including Europe.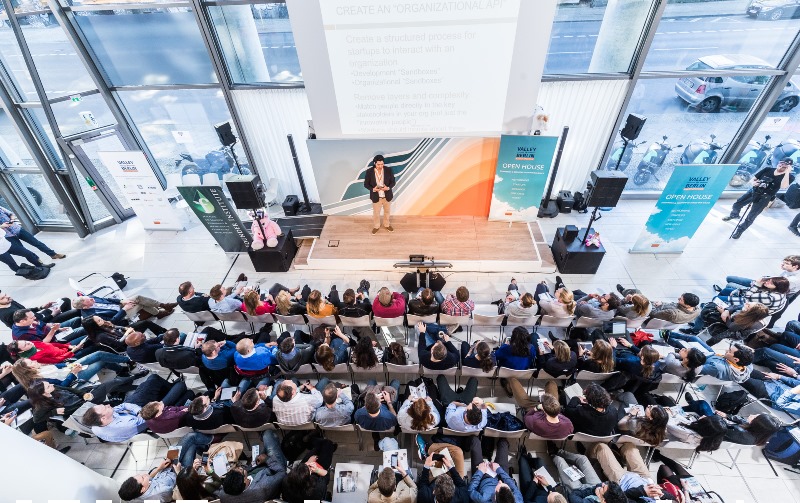 Online quiz maker and marketing platform Riddle helps businesses engage their audiences, generate leads and grow their audiences. Founded in 2014, Riddle has worked with clients including Formula One, the BBC and Macy's, as well as brands, publishers and bloggers. Riddle creates quizzes for companies to use as a marketing tool, which — when shared on social media — have the potential to go viral and generate leads for potential customers. Once these audiences are created and engaged, Riddle then offers the opportunity for companies to grow them via marketing campaigns, which can also be personalized according to user quiz answers.
Hungary-based consulting and digital development service bene : studio helps businesses to grow their digital presence, including their web and mobile applications. Using their expert product development team, bene : studio guides companies to shape their digital strategy using user experience and user interface design, architecture design and cutting-edge technology. The company specializes in developing mobile apps, the react native open-source mobile app framework, big data and serverless website design.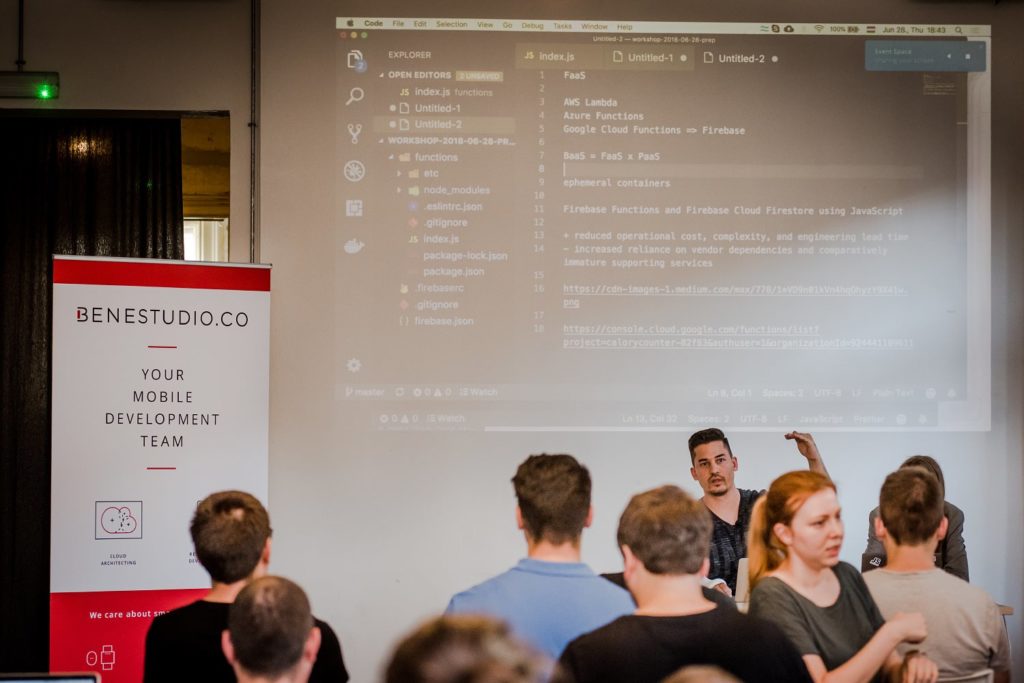 UK-based talent marketplace PitchMe is a tool that captures the big data of candidates applying for jobs, pulls information from relevant online sources about them and creates them a digital professional identity which is then used to apply for a job. As opposed to the traditional CV method, this digital identity helps employers diversify and balance their recruitment process, providing companies with talent that better suits the roles they are looking to fill. As a company, PitchMe's mission is to create a talent ecosystem that supports the constant upskilling and reskilling of employees, in order to maximize companies' output and efficiency.
For logistics companies that rely on shipping and cargo, Transmetrics uses big data, AI, data mining and predictive analytics to increase their operational efficiency, allowing them to adopt a more remote, data-based approach. This approach, which Transmetrics describes as "unique," involves analysis, modelling and prediction of transport flows in order to streamline the shipping process. Its SaaS follows a three-step process: data cleansing, demand forecasting, and predictive optimization. Bulgaria-based Transmetrics has helped its air, ocean and ground freight clients to cut costs by up to 25%, and reduce their turnaround delivery times.
From its base in Barcelona, Holded helps SME owners manage multiple aspects of their business from one single cloud-based suite. This tool prides itself on the pledge that it will synchronize all business functions; from invoicing, to accounting, customer relationship management, inventory, and projects. Holded also allows businesses to integrate external tools onto the cloud; such as PayPal, Stripe, Google Drive, Amazon and Dropbox, as well as over 300 different banks. In short, the company aims to save business managers from having to enter information into their systems manually, enabling the platform to do it for time. Holded's mission is to "create the best software ever" and "help entrepreneurs become business heroes."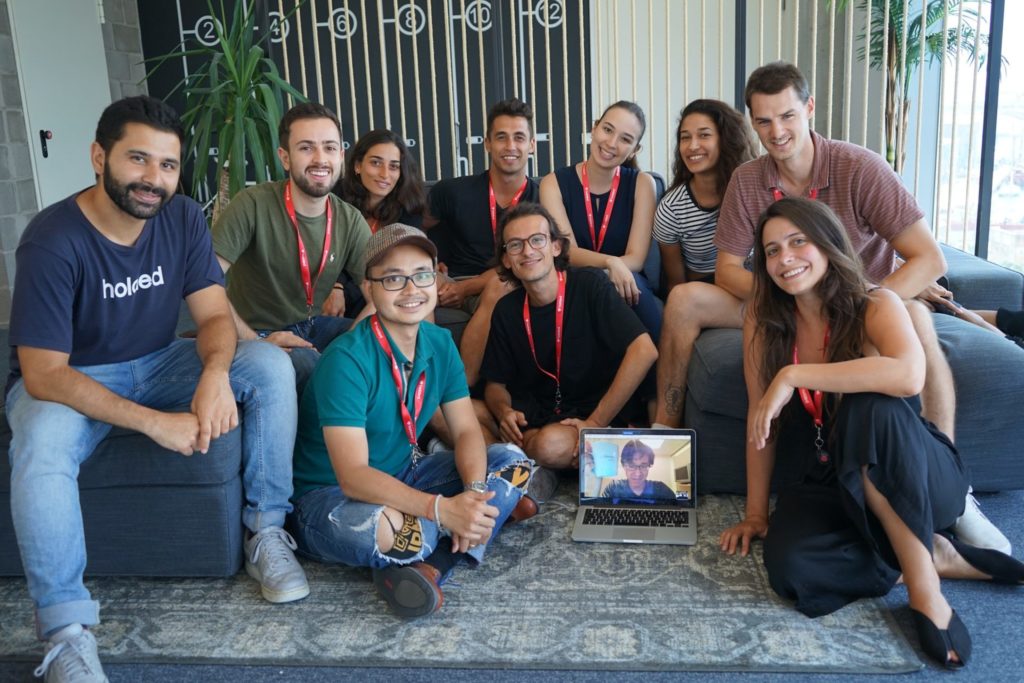 NEXT Technologies offers businesses a design software that digitally guides companies through the idea-to-market process. NEXT starts with a company's initial challenge, then establishes phases of the business design project and organizes them into cards — complete with design tasks — that guide teams through the steps of work. Rooted in design thinking and lean methods, Amsterdam-based NEXT codifies the principles and practices of business design and puts them into a purpose-built software solution to help teams manage the project's phases, tasks, data, and homework. This solution helps businesses to measure and scale their processes, while aligning their workforce in business design.
Based in the Netherlands, Factris helps SMEs in Europe to improve their financing and grow their businesses by buying their unpaid invoices. Factris knows all too well how difficult it is for entrepreneurs to obtain loans from banks, so it works to provide an alternative. The company uses factoring — an alternative form of invoice financing — to speed up the traditional invoice process, which can sometimes take several months to process. In exchange for a small fee per invoice, Factris buys SMEs' unpaid invoices, providing businesses with liquidity. Factris also provides trade credit insurance, helps entrepreneurs to evaluate risk in transactions and debt collection services.
Disclosure: this article contains clients of an ESPACIO portfolio company.