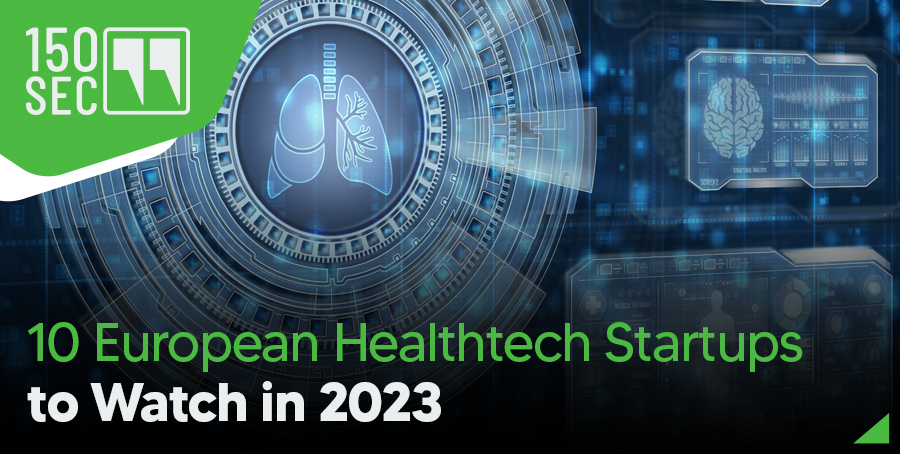 Startups
---
The dawn of the new decade in 2020 ensured that health and wellness never leaves the focus of our collective conscience. To say that the pandemic has forever altered our perception of wellbeing would be putting it mildly. And the numbers are there to prove it: The revenue in the healthcare segment was projected to reach $53 billion in 2022. By 2027, that will grow at 13 percent to $94 billion – a modest estimate, at best.
As our technological toolkit expands, the healthcare industry is accommodating more of it in the way it delivers care to patients. Be it through apps, or wearables or a remote companion – the solutions are developing, and fast. With this as our present, what does the future look like?
Here are ten European startups that offer a glimpse:
---
A product of over 10 years of research at Imperial College London by Professor Esther Rodriguez Villegas, Acurable is a medtech start-up that makes wearable medical devices intended to be used by patients at home. Based in both London and Seville, the patented technology automatically diagnoses and manages respiratory conditions.
Acurable's first product, AcuPebble SA100, is the first medical device to obtain the CE mark certification for automated diagnosis of obstructive sleep apnea at home. research to develop new products that will fundamentally improve the lives of millions of people suffering from serious chronic conditions such as COPD, Asthma and Epilepsy.
---
Another London upstart makes the list. FeelMo helps you better understand and communicate your emotions so that you can feel better, build stronger relationships and improve your productivity.
It does this by helping users identify the precise words to describe their feelings and suggests reflection activities to explore them.
This is paired with a variety of coping tools and suggestions to provide temporary relief or long term solution. The startup raised a pre-seed round of $105K in June this year.
---
Founded in 2017 by a dentist and a machine-learning engineer, Kiroku was born out of the need for medical professionals to automate admin tasks like writing clinical notes, instead of treating patients.
This London-based company steps in and helps health care professionals build workflows, and its machine learning systems finds the optimal way to improve efficiency, while also improving the information collected. The service costs £25 a month.
---
Krew is a London-based startup that offers a live digital fitness product. Often referred to as "Peloton without the $3K bike" or "Twitch for fitness", the two-year-old company is turning how people exercise with digital tools.
The company is a mass live streaming platform for fitness and health, fueled by motion tracking AI, along with trainers. Krew raised $1.8 million in a pre-seed round, including participation from Wayra X, Telefónica's digital innovation hub.
---
Lullacare (Formerly Lullaai)
Another Madrid-based startup Lullacare provides maternity coaches to guide women from pregnancy to their children's early years. Founded in 2019, Lullacare has many feathers to its cap: It was a part of Techstars 2020, Google For Startups 2021, the ISDI Accelerator- Unicef Lab Social Startup 2022.
Co-founder and CEO Ignacio Valledor says there are two types of users who use the service: those who want information because they are concerned about the changes in their baby's sleep and how this may affect them, and parents who have a sleep problem, whom we help to find their routines again and a healthy sleep.
---
Founded in 2018, Utrecht-based SyncVR Medical is trying to create an all-in-one virtual/augmented reality platform for healthcare.
The company provides a variety of extended reality (XR) solutions to 125 healthcare institutions across Europe in the Netherlands, Germany, Denmark, France, Switzerland and more. The company has over 25 third parties providing their XR healthcare apps through the SyncVR platform.
By 2025, the startup aims to be the dominant XR Platform in Europe's healthcare system.
---
This Barcelona-based startup promises to overhaul the way we take a medical test. This five-year-old company offers a smart candy that analyzes saliva to detect disease – specifically, hypercholesterolemia or celiac disease through a saliva sample in kids and other medical indicators in the adult population. The company has raised a total of €530K in debt financing.
Its latest round of funding was for €320K in September this year, to begin clinical testing and certifications for this non-invasive testing device. The Smart Lollipop was part of the ISDI Accelerator and UNICEF initiative – UNICEF Lab – which supported the development of its prototype.
---
Spanish startup Tucuvi is an AI-based virtual medical assistant created in 2019. The telemedicine startup works in elder care where its voice assistant makes calls to users providing them continuous care and monitoring. The tasks include reminding patients to take their medication or follow treatment guidelines, performing cognitive stimulation exercises, monitoring symptoms of heart failure and other pathologies, evaluating caregiver satisfaction, and detecting basic needs.
Founded by biomedical engineers María Gónzalez and Marcos Rubio, Tucuvi claims to have served more than 17,000 patients and has worked on more than eight different pathologies. In November 2022, Tucuvi raised €5.5 million from the European Commission (EC) in the framework of the EIC Accelerator.
---
Berlin-based Una Health is on the path to tackling metabolic diseases. It is creating the first medical-grade digital therapy that sustainably solves metabolic dysfunction – it does this by combining the latest medical research, data science, bio-sensor technology, and human-centered design to enable sustainable behaviour change and improve health outcomes.
Una Health was founded in 2021, and is backed by Atlantic Labs.
---
Another Spanish startup Woom Health is a health tech startup to watch in 2023. This seven-year-old company focuses on women's health with an app that helps women track every stage of their reproductive health.
We accompany you with customized period and fertility calendars, as well as other tools supported by medical professionals, all the while prioritizing your emotional well-being. In May 2022, Woom was acquired by Apricity, the world's first virtual fertility clinic.
Founded in Madrid, by Clelia Morales and Laurence Fontinoy, Woom has created an AI engine that manages a community of 1.8 million registered users internationally, and has registered more than 156,000 pregnancies to date.
---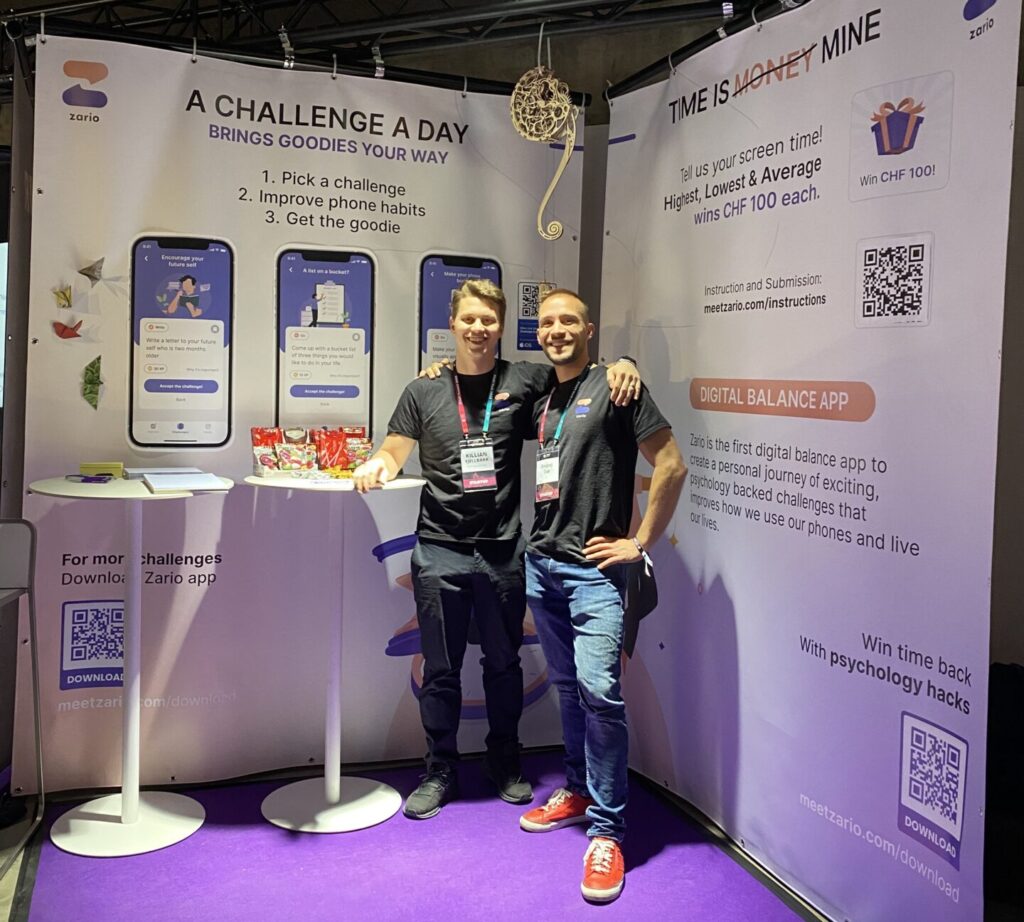 Swiss startup Zario wants to help you be the "master of your phone, not a slave." The digital wellbeing company offers an app that uses AI to tailor a specific journey of insights and challenges to help people reduce unwanted screen-time.
It combines psychology and gamification and uses daily challenges to help users change their screen habits.
Zario claims to have recorded 6000 downloads and 200 daily active users since its launch in March 2022. In July this year, the company won €40,000 from VentureKick, a swiss nonprofit supporting startups in the country.
This article features a client of an Espacio portfolio company.