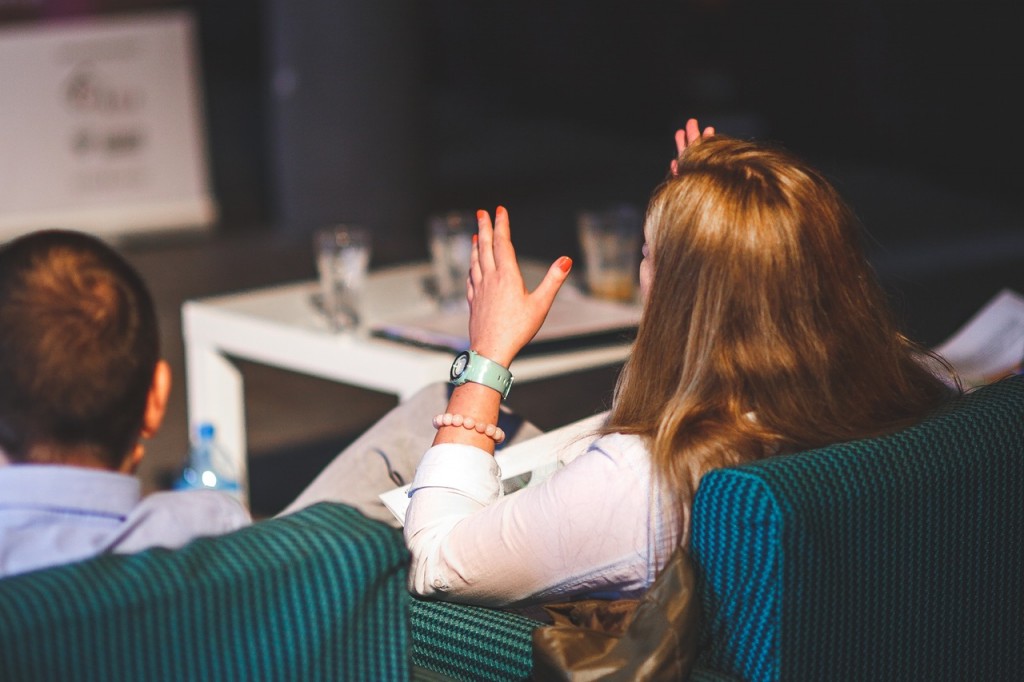 ---
After two very busy months, June is also promising to be full of interesting tech and startup events and conferences.
2-3 June we have the Shift Split Conference where with over 1000 attendees and 20 international speakers, they will talk, discuss and explore what's next to be disrupted in the Developer world.
Also in 2-3 June are the days when Industry 4.0 in Practice will take place in Tallinn, Estonia with the goal of Raising awareness about Industry 4.0 and creating higher industrial efficiency.
Vilnius, Lithuania will be the host of Hacker Games  (3-5 June) a hackathon that pools eager entrepreneurs, software developers and engineers into a confined space for two days and challenges them to create a cool killer product.
Brain Bar Budapest (2-4 June 2016) is where the challengers and trendsetters from across Europe and beyond give us a glimpse of what's to come.
Staying in Budapest, the Woman Startup Competition Europe will take place on June 4th. Women Startup Competition was founded in order to give an opportunity for female entrepreneurs to meet the investors of their dreams.
DE:CODED is a large-scale computer art festival that for 3 days gathers in one location amazing people, who work, live and breathe technology. The event will take place June 3-5th in Lviv – IT and cultural capital of Ukraine, according to the organizers.
Back in Croatia, where Zagreb will be the host of City OS Brave New World (4-12 June), a startups creation program which is the region's biggest startup event uniting developers, engineers, makers, hackers, designers, and beyond.
Bitspiration Festival (Warsaw, Poland – 6-7 June) is one of the best places in Eastern Europe connecting startups, technology and influencers to create the most extraordinary festival for creative minds.
On June 9th & 10th 2016, ICEEfest 5th edition will kick start in Bucharest, Romania, bringing together the global internet giants and key regional players, world's top creative leaders and most authentic entrepreneurs.
Going back to Poland, where on 15-16 June, Krakow will host Impact CEE 2016, the most important Polish conference for the new economy. It touches on key challenges and opportunities connected with the development of entrepreneurship, innovation and digitization.
23rd June, Krakow, Poland is the place to go if you're into Software as a Service. SaaS Meetup is a one day conference where we connect B2B SaaS companies, great mentors and investors.
On June 30, Vienna, Austria is the meeting point for the CEE Impact Day 2016, which is a unique gathering to delve deeper into the potential of Impact Investment in Central and Eastern Europe. More than 100 established players and emerging actors in the social investment field will discuss investment opportunities in Central & Eastern Europe.
For more startup focused events in Austria, take a look here.
[easy-tweet tweet="15 Best #Tech – #Startup #Events And #Conferences Happening In June In #CEE Region" user="150sec" url="http://goo.gl/S7pXAK"]
Also, 3 Startup Weekend events will take place in June in the region:
– Startup Weekend Piraeus Smart Sea, Greece Jun 3 – 5, 2016
– Startup Weekend Rzeszów, Poland Jun 3 – 5, 2016
– Startup Weekend Kids Warsaw, Poland Jun 10 – 12, 2016