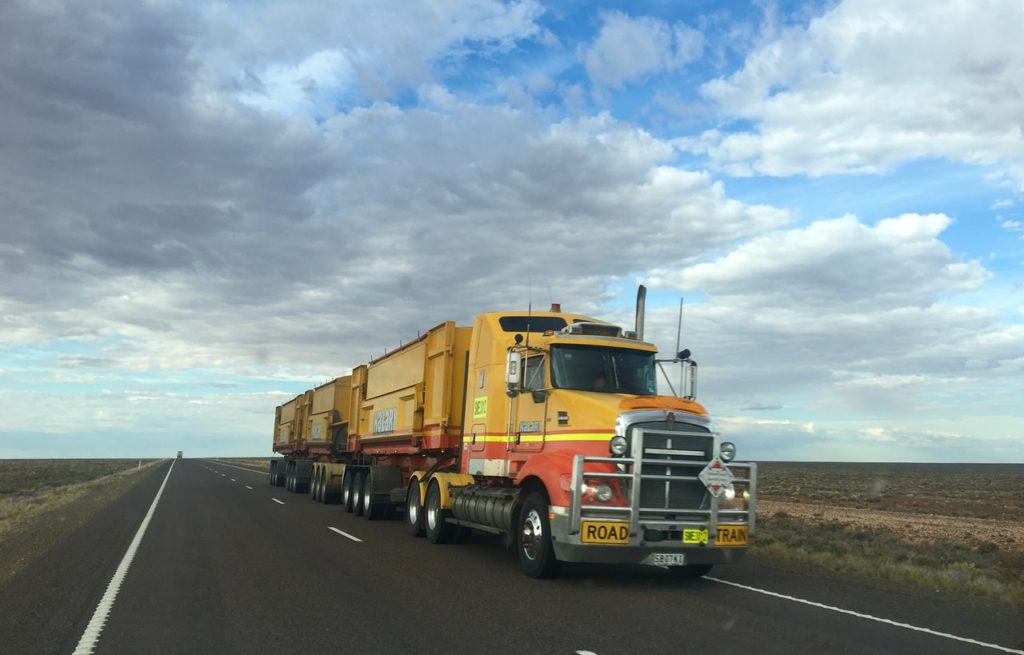 Featured
---
Many will argue that Jeff Bezos' plans for world domination have been hidden in plain sight since Amazon revamped its logo back in 2000. The logo's arrow points from A to Z, representing the company's mission of becoming the go to retailer for everything under the sun.
Now, it seems that Amazon aims to get involved in every industry under the sun too.
The company, which started out as an online bookstore, quickly evolved into the one-stop e-commerce platform for anything you could think of, and is now moving into the world of logistics. The internet giant already owns a 40 strong fleet of Boeing 767 aircraft and has applied for a sea freight license too. Amazon's rapid expansion of free shipping has raised the bar of consumer expectations and put the pressure on shipping companies and small retailers to compete. Consumers now expect more than ever to get what they want when they want it, and as suggested by Anna Shaposhnikova, Co-Founder of Bulgarian predictive analytics company Transmetrics, the logistics industry is under the gun to keep up.
"The biggest challenge facing the industry is competition — not against each other, but against the tech data-driven giants like Amazon, Alibaba and the like. In order to compete with them, logistics companies need a high amount of visibility across the entire supply chain. This means creating collaboration platforms and data sharing platforms," she said in an interview.
Accordingly, a handful of startups in Central and Eastern Europe (CEE) have recognized the latent power of transforming the logistics industry from one that relies on Excel spreadsheets and guess work to one that harnesses the power of data — and one that can give Amazon a run for its money.
Here are three CEE startups doing just that:

Based in Sofia, Bulgaria, Transmetrics brings Big Data together with predictive analytics to make cargo transport more efficient by accurately forecasting shipping volumes and reducing wasted shipping capacity. The company also uses AI systems to clean up data to aid the analytics process and make more efficient optimization suggestions.
In addition to enabling companies to earn extra revenue by selling unutilized shipment space, the Transmetrics technology also reduces the number of vehicles required in a logistics company's fleet — saving money on equipment, fuel, maintenance and third-party capacity costs. While the company's initial focus was on the road freight market, it has since expanded making its software suitable for all modes of transportation.
The company recently announced that it was able to save Speedy, one of Bulgaria's leading courier companies, an estimated 7-9 percent using its technology.

Based in Iaşi, Romania, CargoPlanning has created a cargo planning platform for manufacturing and commercial companies to efficiently and transparently arrange the transport process of their goods from the moment of order placement up to finding a logistics partner. The company's primary goal is to save manufacturers both time and money by facilitating the planning process involved with all of their shipments by cutting out the need for back-and-forths via phone calls and emails.
The company's platform helps with every aspect of the transport process, including tendering, order allocation, execution, tracking, carriers and document management and payment. The platform also uses algorithms to analyze transportation offers and lower transportation costs by recommending the best solution to a given request.
OptimoRoute was founded in Zagreb, Croatia with the goal of solving the "traveling salesman problem." This problem involves the optimization of routes given the set number of couriers involved in any operation. As the company's name suggests, OptimoRoute has designed a technology to optimize the planning of routes and schedules with hundreds of stops.
The technology can be used not just for logistics and distribution, but also food delivery, cleaning services, healthcare, or any business that necessitates a high degree of transportation. Using the technology, routes can be planned in seconds and shared with drivers via their mobile phones. Managers can then track their drivers and run analytics to measure efficiency and level of service.
Together, these three CEE startups are helping retailers and logistics companies alike stave off the threats posed by Amazon, specifically in regard to its pricing and speed of delivery. By optimizing the cargo transport process, these startups are making the logistics process more economical and timely in the competitive on-demand landscape in which we live.
"No company has ever wielded this combination of consumer insight and infrastructure [like Amazon], say historians and legal analysts, which means the company grows stronger and less assailable with every purchase," writes Michael J. Coren in an article for Quartz.
However, with the help of innovative startups like these which leverage the power of data, smaller retailers and logistics companies may just have a shot at keeping their heads above water.