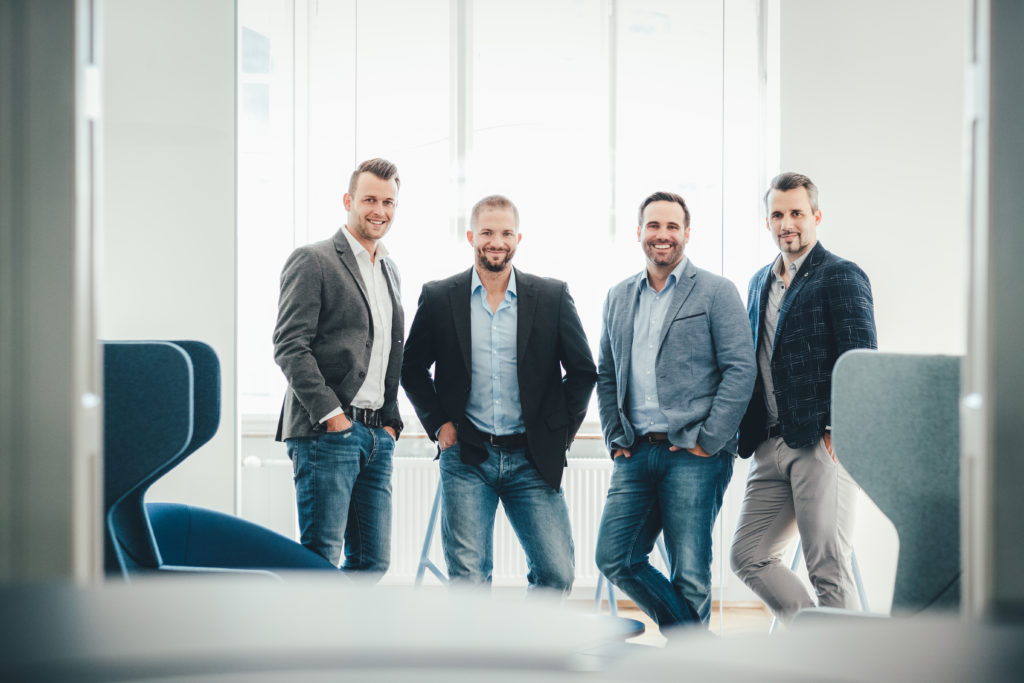 Sponsored
---
Although a number of tech ecosystems have begun to give Silicon Valley a run for its money, from pioneering tech spaces south of the border in Tijuana, Mexico, to young developer settings in eastern Europe, San Francisco is still one of the most sought-after destinations for startups. Harbouring the best innovators from around the globe, its draw is an international community that is willing to push you to think outside of the box when it comes to discovering the formula to success.
As a startup, getting there is no easy feat. However, one Austrian accelerator has now taken it upon themselves to give a helping hand to tech specialists looking to make the leap across the pond. Founded just this year, the Graz-based independent company prides itself on being a provider for innovation.
'360° in 360 days' is the concept of a new, internationally oriented start-up accelerator program for promising European technology startups. True to its motto 'gain traction, get funding, go to San Francisco', the 360 Lab Accelerator is pursuing its mission of providing holistic support to a selection of promising startups. The concept is unique among a host of accelerator programs –, especially in Central Europe.
What's more, the CEE focussed accelerator application has just been extended to November 18, so there's just enough time to get involved.
A special feature characterizing the 1-year accelerator program is its global orientation: the final 4 months of the program take place in the offices of CoLab44 in Silicon Valley. Selected startups will be readied for international market entry with the help of American VCs and top coaches all in the immediate vicinity of Facebook, Google and Co. The aim is to provide the selected startups with the unique opportunity of becoming global players.
Between 100,000 and 1 million Euros in growth capital, top-level mentoring, access to 47 test markets
Each of the 5 participating startups will receive 100,000 Euros in growth capital. In addition to a cash injection, startups will receive coaching and mentoring by international top-level mentors and unique access to a total of 47 global test markets with a current user base of more than 10 million customers of the myWorld group. In combination with support and assistance from well-known mentors and investors, the selected startups will gain a foothold in Europe and the US with a view to securing venture capital financing.
"We are also in the process of setting up our own venture capital fund to expand our investment from €100,000 to up to €1 million by the end of the program," said Christian Vancea, CEO 360 Lab.
During the first four months of the accelerator, the startups' products or services will be fine-tuned to meet market requirements while adopting the most suited and effective sales models. Towards the end of this first phase, startups will present their progress to interested investors at a pitching session during Demo Day. Convincing investors at this stage not only means secured investment for the startups, but the unique opportunity to prove themselves in Silicon Valley. The CoLab44 in San Francisco will then serve as the site for four months to plan and begin implementing an international launch. 'The more users or revenue, the more venture capital' is the guiding principle on the road to launching internationally.
"In Europe, there are many startups who develop new technologies or business models with great potential, but then these often fail because of a lack of know-how and infrastructure to make an international breakthrough a reality. Also, most of the myriad incubator and accelerator programs are not geared to accompany startups from internationalization to capital-intensive growth. We developed the 360 Lab to be an accelerator program that covers precisely this critical aspect of startup' journey. Through our extensive international network, we can access the necessary capital for follow-up investments and thus create substantial added value for the startups. The 360 Lab Accelerator aims to go the extra mile by opening up the door to international markets and investors – a key facet that makes us unique in the Central European market'' says Christian Vancea, Managing Director of the 360 Lab.
The application process for the 360 Lab Accelerator was launched on September 20, and tech startups from the Marketplace, Fintech, Blockchain, AI, SaaS and E-commerce sectors can still apply for the one-year program until November 11. The selection process is highly competitive and multi-faceted. Once successful, five high-potential startups will be presented as part of an official announcement event on December 12. The program itself will then kick off in Graz, Austria, in January 2019.
Disclosure: This article contains a client of an Espacio portfolio company.