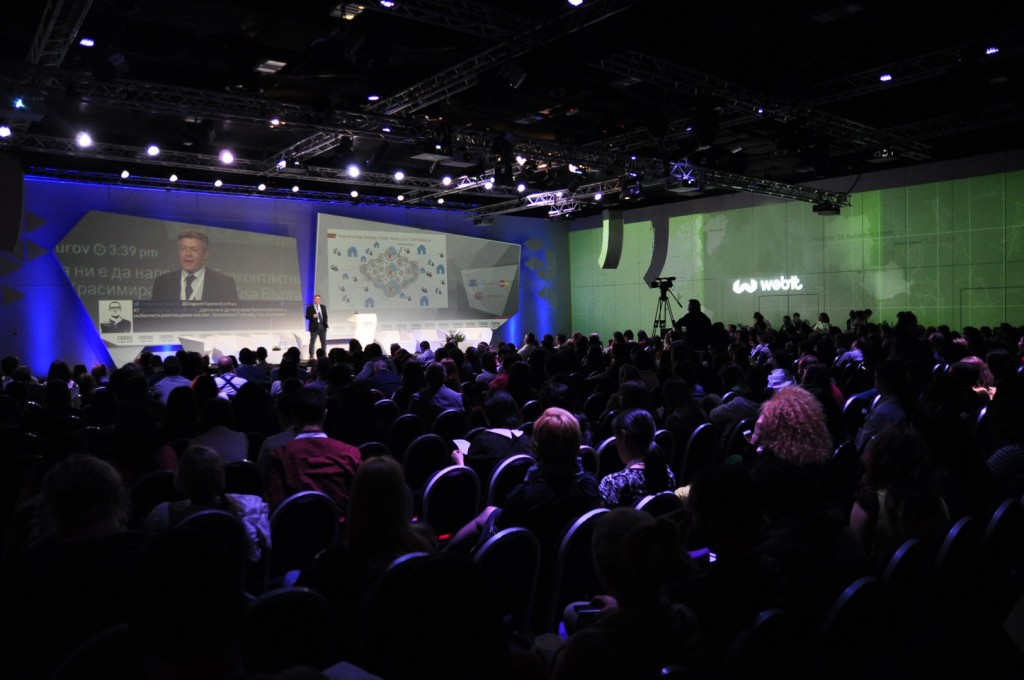 ---
Here at 150sec we're committed to bringing the best added value to our readers that want to be kept up to date with tech and startups in the CEE region. And to celebrate the new design of our website, we've partnered with some of the regions best events and conferences to bring free tickets and important ticket discounts to our readers.
First of all, how can you get them. You need to do 2 things: make sure you clicked like on our Facebook page and that you are subscribed to our newsletter. And then, make sure you fill this form, to let us know what event you'd like to attend for free or get a discount to. We'll randomly select who gets the free tickets, out of people that selected that event and discount codes will be emailed to everyone asking for it in the form.
Webit.bg that reached the eight edition, is the European edition of the Global Webit Series and is one of Europe's most influential enterprise, policy and startups events on digital and tech, taking place in Sofia on 19-20 April, 2016. You can sign up for one of the 5 free tickets or ask for the 20% discount code.
Techsylvania (21-24 May) is the leading technology event that gathers tech enthusiasts, business people and developers each year, in Cluj-Napoca, the city known as the heart of Transylvania. You can sign up for one of the 5 free tickets or ask for the 15% discount code.
Startup Safary arrives to Budapest on 21-22 April and the startup ecosystem opens up. Participants will be able to visit 70 locations, entering the offices of the collaborators of the startup scene in Budapest, participating at breakfasts, office tours, workshops, mentoring sessions, hackathons, tech meetups, science shops and finishing off with  a "startup" party organized by International Geek-Together. Here we have 20 free tickets that you can sign up for and a 40% discount code that you just need to select in the special form.
HackTM is the biggest hackathon in the region, taking place in Timisoara, Romania 22-24 May. The third edition of HackTM aims to bring together as many IT enthusiasts as possible, from Timisoara, Banat, Romania and all over Europe. Here our partners are offering 10 free tickets and 30% discount if you sign up in the special form.
Besides that, we have the several discount codes for tickets at the following partner conferences and events:
InfoShare (18-20 May) will welcome over 5,000 participants, more than 100 international speakers,  and award 20,000 Euro for the winner of the Startup Contest. You have a chance to show your idea at the Startup Expo and you can get a 20% discount.
PipeLine Summit: is the first of it's kind event for Business Development and Sales professionals in Poland that takes place on 17th of May and you can be part of it with a 10% discount.
Spark.me, one of the biggest marketing/Internet conferences in Southeast Europe, will be held on May 28-29, 2016, in Hotel Mediteran, in Budva, Montenegro. The conference has been organized annually since 2013, by Domain.ME, a private company in charge of operating Montenegro's national Internet domain and our readers can get a 20% discount.