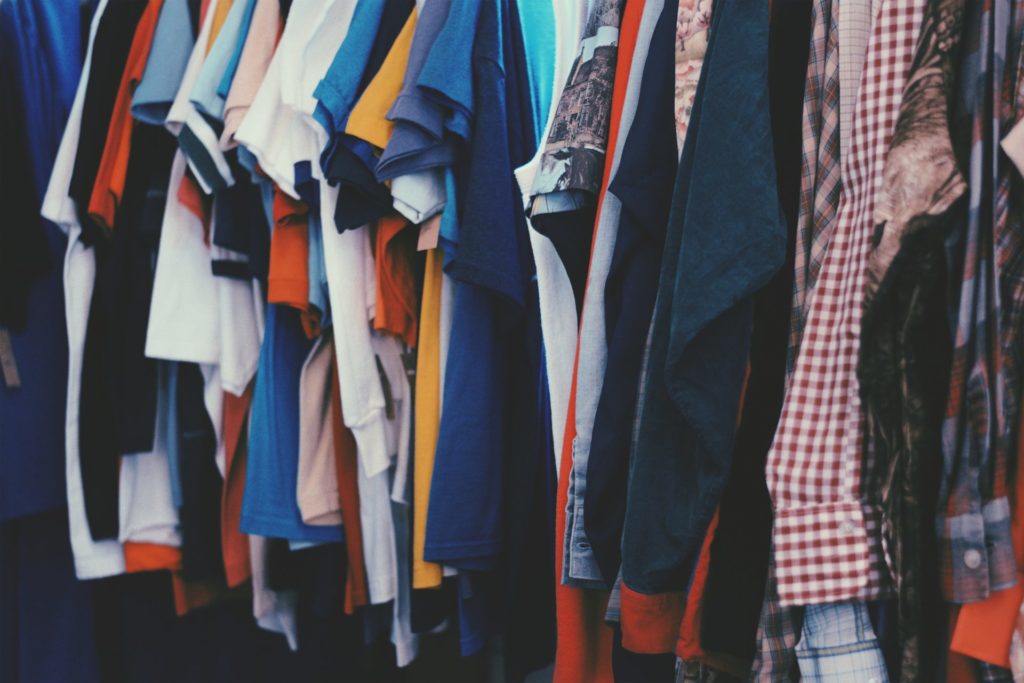 Startups
---
When most people think about industries with the worst environmental impacts, oil, air travel, and plastics spring to mind. Surprisingly, fashion tends to escape most of the blame.
The $3 trillion industry is the world's second largest polluter after oil, and is responsible for 10% of all gas greenhouse emissions. More than 60% of all fabric fibers are also derived from fossil fuels.
'Fast fashion' has quickly been cast as responsible for these startling statistics. The term describes brands, clothes manufacturers, and marketers who emphasize high production levels (normally at a low price) with a rapid turnover of trends. Fast fashion began in the early 1990s when Zara opened in New York and brought clothes from design to store in only two weeks. Since then, fashion sales have increased exponentially. In the EU alone, the number of clothes a person buys has increased by 40% in a few decades.
This combination of cheap and accessible clothing has not only led to mass consumerism, but also a substantial carbon footprint, due to the water, energy, and chemicals used in making, transporting, and packaging the clothes.
The European Clothing Action Plan
While fast fashion is a global concern, Europe has been fast to respond. The European Clothing Action Plan (ECAP) was an initiative launched in May 2016 by UK-based organization WRAP, supported by 11 EU countries. The aim was to divert 90,000 tonnes of textiles away from landfill by 2019. The method involved working with retailers to promote the economic and environmental benefits of sustainable manufacturing processes and recycling in fashion.

A recent report documenting ECAP results stated the initiative saved over 800,000 tonnes of CO2 emissions, 50 million m3 of water, and reduced or diverted waste from landfills or incineration by 4,600 tonnes.

While the ECAP was successful in achieving its goals, preventing the effects of fast fashion is a huge undertaking. Elsewhere in Europe, these five startups are striving to make fashion sustainable, one step (or shoe) at a time.

Project Cece (Amsterdam, Netherlands)

Founded in 2017, Project Cece aims to make ethical fashion more accessible to consumers. The Dutch startup believes that the supply of environmental and ethical fashion is not an issue, but more the visibility of it. Their online platform aggregates products from a wide selection of sustainable clothing brands to help shoppers browse the goods in one place. The all-female-founded company now features more than 529 brands and displays 20,000 items on their website, which users can filter by sustainability. This makes it the most complete collection of ethical fashion currently available online in Europe.

Easysize (Copenhagen, Denmark)

Easysize is a tool that tackles size-related product returns. Worldwide, approximately 17 billion items are returned every year, which adds up toto 4.7 million metric tons of CO2 annual emissions. To combat this, Easysize's data e-commerce platform recognizes patterns and predictability among customers' purchasing habits to reduce over-consumption and over-stocking on certain items.

Founder and CEO Gulnaz Khusainova told Medium that Easysize's aim is to "reshape the entire fashion e-commerce industry by preventing waste and helping educate customers to embrace more responsible consumption." This is done via the 'fit quiz' which captures shopper information about their sizing and product searches to help brands improve their accuracy. Similarly, shoppers get recommendations for apparel and shoes based on the size information they submit. By having better tailored items and a clearer understanding of markets, Easysize has already reduced the return rate of their featured brands by 14%.
"We aim to reshape the entire fashion e-commerce industry by preventing waste and helping educate customers to embrace more responsible consumption"

Gulnaz Khusainova, Founder and CEO at Easysize
ELSE CORP is a 3D virtual retail platform offering cloud-based solutions for fashion brands, retailers, manufacturers, and designers. Initially founded in Milan in 2014, the startup disrupts the supply chain of fast fashion by selling made-to-measure products directly to consumers. Using artificial intelligence, the platform lets users customize and virtually fit clothing or shoes. As such, items are made on a case-by-case basis and no surplus is generated.

Running on a circular economy business model, Buena Onda is a sustainable fashion brand that produces only three items per summer. Founder Farah Ragheb came up with the idea after working in retail for 13 years and witnessing first-hand the realities of fast fashion. After leaving, Ragheb wanted to focus on 'slow fashion' and ethical clothing made on a much smaller scale.

Buena Onda works closely with a select team of designers in Hong Kong and Copenhagen, using materials primarily sourced in Japan and South Korea. All items are manufactured under conditions that comply with ethical supplier transparency policy. Not to mention, Buena Onda also donates 10% of all its profits to youth-empowerment organizations.

After living in multiple cities, Franco-Belgian designer Léa Stein realized there was a gap in the market for one sturdy coat that protects wearers from the unpredictability of weather. To combat the issue of multiple coat purchases, ĀPA Intemporal produce waterproof, water repellent, and windproof coats: all while following a green business model.

ĀPA Intemporal coats are made entirely in Europe, combining ethically-sourced, high quality materials with the continent's technological innovations. The startup only uses OEKO-TEX-approved fabrics, hypoallergenic nickel-free hardware, and all processes are free from harmful chemicals. ĀPA Intemporal also place emphasis on good working conditions, and have recently paired with German fashion studio Dzaino to up-cycle all excess production materials.
The end of fast fashion?
These startups are a small sample of Europe's sustainable fashion startups but they represent a growing need to address and negate fast fashion. As more and more sustainable fashion startups emerge, they not only champion a change in the industry but a completely new model for buying and selling apparel.
Editorial note: This article has been uptdated to reflect that the company ĀPA Intemporal is based in Brussels, not in Antwerp, as originally stated. We apologize for the mistake.