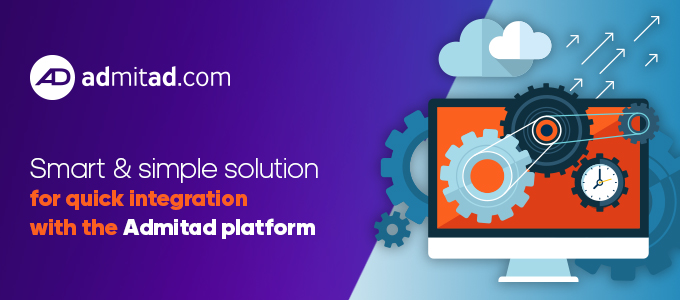 ---
Cost per action (CPA) affiliate marketing network Admitad, which has offices across the globe including Ukraine, Russia and Belarus, today announces the launch of its free-of-charge Mobile SDK solution for CPA tracking.
As part of Admitad's mobile integration, this first-of-its-kind tool allows advertisers to gather and track CPA statistics from their mobile applications.
"Admitad's Mobile SDK solution is the first to help advertisers that engage with affiliate networks to correctly attribute the root of sale to the proper publisher," said Admitad CEO Alexander Bachmann. "Advertisers can learn which ads bring in the most customers, and the SDK can even gather information to prevent fraud."
Nearly 90 percent of advertisers say affiliate programs are a key driver to their marketing strategies. But there is a shortage of technological solutions for tracking users' actions under the CPA model in mobile applications. As mobile e-commerce continues to grow – accounting for more than one-third of all U.S. e-commerce purchases last year – Admitad's Mobile SDK is a much-needed solution.
Developers for online retail shops can seamlessly embed Admitad's Mobile SDK into the mobile applications they create. Once the tool is integrated, the SDK will automatically determine the traffic source and whether it comes from a mobile or desktop device. If it's mobile, and the advertiser's mobile application is installed, a user is immediately redirected to the specific page in the app where user actions are tracked and sent to the Admitad tracking system.
"Our Mobile SDK will vastly improve the applications of online stores by adding CPA tracking tools," said Bachmann. "Error-free tracking and accurate accounting of user actions inside the application will attract more publishers, making it beneficial for all CPA members. "