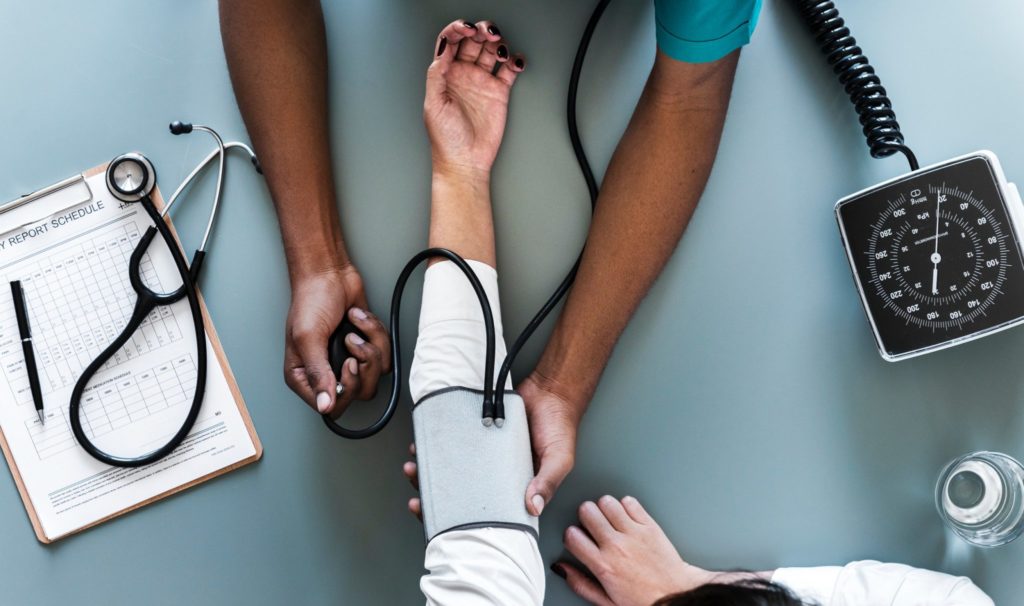 Technology
---
Cancer has proven to be one of the greatest medical challenges of modern times. Artificial Intelligence (AI) technology is increasingly being used to combat the worst scourge of present day civilization.
UK cancer charity Cancer Research UK spent £423 million on cancer research alone in 2017-18. In the U.S., the National Cancer Institute has spent in the region of $90 billion on cancer research over the course of 40 years. Whilst some in-roads have been made, no one treatment or approach has become a panacea in tacking the disease.
It seems that AI won't be that silver bullet either. However, its increasing use is leading to early cancer detection and diagnosis, together with improved cancer care. The disease claimed 9.6 million lives worldwide in 2018 – on the back of the detection of 17 million instances.
AI Tech Emerging in Healthcare
Cancer diagnosis has improved considerably over recent decades. Notwithstanding that, there is further room still for innoovation, particularly when it comes to image-based diagnosis. Towards the end of 2018, South Korea based manufacturer, JLK Inspection launched such an image based diagnostic solution.
The AI-based medical imaging system is being marketed as AIHuB. Through the use of AI technology, the system analyses MR, CT, X-Ray, and mammography scans with an ability to detect up to 30 medical conditions across all regions of the body. The conditions covered by the system include lung, prostate and breast cancer.
One particular form of AI – natural language processing – is being used to discover if lung cancer patients have been tested for a number of common mutations. These mutations are implicated in the progression of non-small cell lung cancer. The finding was disclosed as part of a study published in recent days by the Fred Hutchinson Cancer Research Center.
As part of a coordinated plan for the development and use of AI in Europe, the European Commission has incorporated a consideration of the use of the technology in the healthcare sector.
Berlin-based MX Healthcare applies AI technology based on a dataset of up to 1 million mammograms to help diagnose breast cancer. The software algorithm detects irregularities to a high degree of accuracy.
Incomplete Technology Application
However, the development of AI technology relative to its use in healthcare is in its infancy and not without its problems. And in the field of cancer research, the risk that technological defects can carry on patient's lives has to be carefully assessed.
One example to consider in this respect comes from Babylon Health. The company has developed an AI chatbot which makes it easier for people to get preliminary access for an initial diagnosis without the need to see a doctor. The concept is to make diagnosis available on a scalable basis on the first inkling of some form of issue, preventing unnecessary consultations. The aim is to free up doctors to deal with qualified problems.
In a test carried out last year, the company demonstrated that the AI-based chatbot achieved a higher diagnostic score by comparison with the average diagnostic ability achieved by human doctors. However, a recent test of the chatbot revealed that it asked a 66-year-old woman if she was pregnant whilst failing to suggest that a breast lump could potentially be cancer.
"[AI has] spurred a new revolution and allowed us to see information in ways we never thought possible. "
At the HIMSS Singapore eHealth & Health 2.0 Summit in Singapore last month, Dr. Ngiam Kee Yuan – Group Chief Technology Officer at Singapore's National University Health System – spoke to the point that AI in healthcare is only as good as the data that it's based on:
"[AI has] spurred a new revolution and allowed us to see information in ways we never thought possible. But its also created real challenges – one of the key things I tell every software developer is to ensure that the data is 'clean', that's paramount. And I think from that point of view, we always have to think about AI with reference to the data we select".