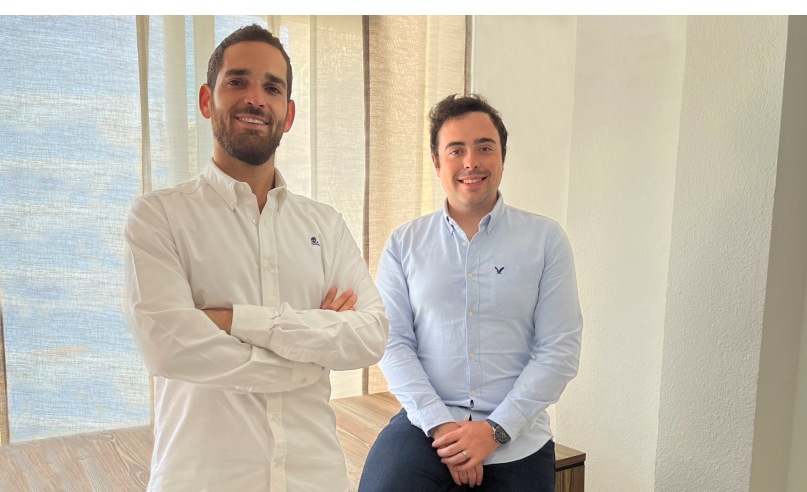 Featured
---
This article originally appeared in Novobrief, a partner publication from ESPACIO.
Valencia-based First Drop VC has been born to be the investment medium for impact startups (i.e. oriented towards SDG compliance) in pre-seed stage. In addition to investing, this VC is taking over functions only accelerators offered: a unique 90 days in-person program depending on the needs of each startup.
Behind First Drop VC are Alejandro Valero and Manu Nieto, the Alma Capital Partners co-founders and their financial vehicle Alma Ventures. Valero has analyzed more than 250 startups plus helping in the execution of around 100 operations in only 2 years. Nieto is an entrepreneur with international cooperation experience in Latin America (Mexico, Guatemala, Ecuador, and Bolivia), and more than 7 years in the national entrepreneurial ecosystem. He has led accelerator programs such as Demium, Ideas UPV, and KMZER Open Innovation Hub.
Other big names that support Valero and Nieto's work as investors or team members are Josep Casas, Ex-CEO Naturitas; Julio Ribes, CEO Swipcar, sold to Cazoo for 30M; Juanjo Traver, CFO Declarando, sold to Visma; Joan Alvaréz, Hannun; Alicia Rubi, Partner Attalea Partners; Orfeo Balboa, Orbita's program Ex-Director; among others.
Their co-founders from Alma Capital have helped First Drop to reach 75% of the planned "first closing" (around €7M), with the objective to reach €25M invested. The startup creation matches the arrival of one of the principal European funds for impact in Spain, Norrsken. First Drop VC's objective is to give the spotlight to this kind of business's profitability. In this way, the VC can bring awareness and interest to the profitable and attractive tickets in the acceleration program. Also, to help investors see this as an optimal financial operation, plus bringing education towards a new market that can coexist in any economic sector.
Impact in 3 phases
First Drop VC already has a large and relevant portfolio, such as Recovo, which recently received investment from Mango, Alma Ventures, Draper B1, and Thcap; or Vegan Food Club, the main vegan and sustainable food platform in Spain.
Certainly, First Drop has an interesting way of working that is divided into 3 phases: In the first month goals for the startup in the program are set, as well as the measure for impact and the main sustainability development goals that the startup resolves; In the second month, the team creates the Go to market strategy, product, and the tech plus partnerships with corporates needed; finally in the third month of investment, all the documentation needed for a round is prepared (financial plan, deck, and pitch), and Frist Drop team gather together in the demo day, where the startups meet with the major National and international funds.
In terms of the investment done, this first stage pre-seed will gather a total of €200.000 for the startups selected, who will be able to reach €500.000 capital investment in the next round.
Manu Nieto, pointed out that this type of investment is a "transversal" among sectors. There are impact startups in different industries such as fintech, proptech, health, insurtech, etc, and they are equally or more profitable than the "traditional venture capital projects": "with our venture capital, we look to give our investors similar profitability that a traditional venture can offer. Showing that it is possible to win money through the support of projects that helps society and the environment. The impact investment shouldn't be mistaken as philanthropy. We all know companies like Tesla, Wallbox, or Back Market, tackle social or environmental issues while creating benefits for the shareholders".
First Drop VC's emergence in Valencia and in the current sociopolitical situation is not a coincidence, but rather a step forward in the direction of major founds such as Norrsken (from Stockholm; the largest impact hub in Europe), and Katapult (Oslo). The first of them has landed recently in Barcelona, setting it up as one of the main stages of the European ecosystem focused on SDG. Katapult has inspired startups in the sector after raising 2 unicorns in only 7 years.
Disclosure: This article mentions a client of an Espacio portfolio company.