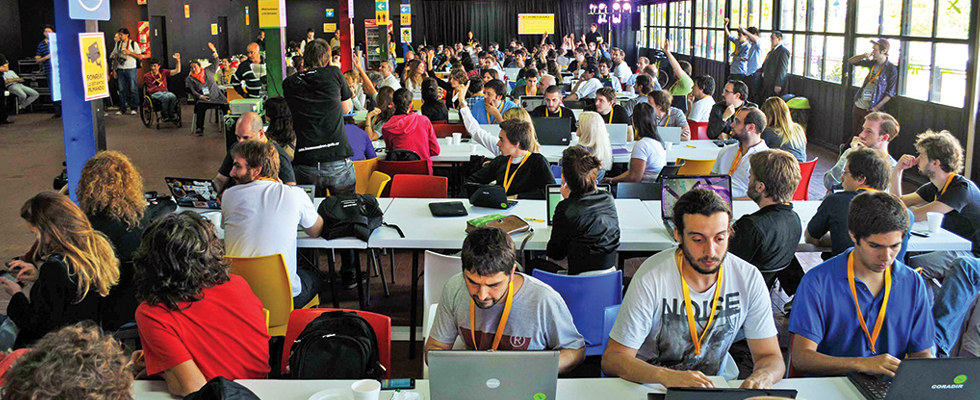 ---
The Buenos Aires government is wooing entrepreneurs from all over the world to the city with their new incuBAte program
Buenos Aires, already home to some of Latin America's most successful startups, has now passed the Entrepreneur's Law in an effort to attract business to the city's growing tech scene. The law removes bureaucracy and makes for a startup-friendly environment which will help to boost a previously sluggish economy. The effect is already underway, with the city having attracted investment from Soros and beginning to outstrip neighbouring Chile and Brazil.
"We seek to embed in our society a culture of entrepreneurship and innovation. Where the entrepreneur seeks to create value through innovation, and where innovation is the crucial element in achieving sustainable growth," said Mauricio Macri, Mayor of Buenos Aires until 2015.
According to the City of Buenos Aires tourism department, "Incubator and accelerator services financed by the City Government and through public-private investment schemes have supported over 30,000 entrepreneurs since 2008, helping them in turn generate a further 10,000 jobs." Buenos Aires' commitment to open government and its embracing of civic innovation was recognised with the 2013 City of the Year GovFresh award.
The incubator program is aimed at commercial, productive, social, technological and / or high-impact entrepreneurs who want to start their project or strengthen their existing one in the City of Buenos Aires. The breadth of the program is one of its major assets, accepting applications from design and social projects, through economic fundamentals like science, tourism and agriculture, all the way to the newest areas of technology like audiovisual and media. If in doubt there's one category left open simply for "technology".
Those accepted will receive all the usual refinements: financial assistance up to $10K, mentorship, networking, and access to shared workspaces. IncuBAte's three-stage selection process will culminate in a Demo Day and the winners will be accepted to the program, which begins in April, 2018. The deadline to apply is December 28, 2017.
That same year the city issued a creative commons license for all digital content. Buenos Aires Data is a freely available online library of over 100 city datasets, and includes a design lab for posting app ideas. The city also uses technology to increase access to information and make decision-making more accountable, participatory and innovative. The Open Government initiative is a key part of opening the Argentinian economy up to the world "Our collaborative work spaces, incubators and strong entrepreneur networks are important to generating a community of innovative thinkers. City-run events like Entrepreneur Week, Hackathons and Sandbox help to stimulate professional exchange, civic innovation, and youth participation," states the government website.
The move from the Argentine government comes with hefty economic reforms, with President Mauricio Macri looking to reform labour laws and improve debt markets, the startup market will be set to boom as these changes coexist with a $12 million investment in three venture capital funds to get things going