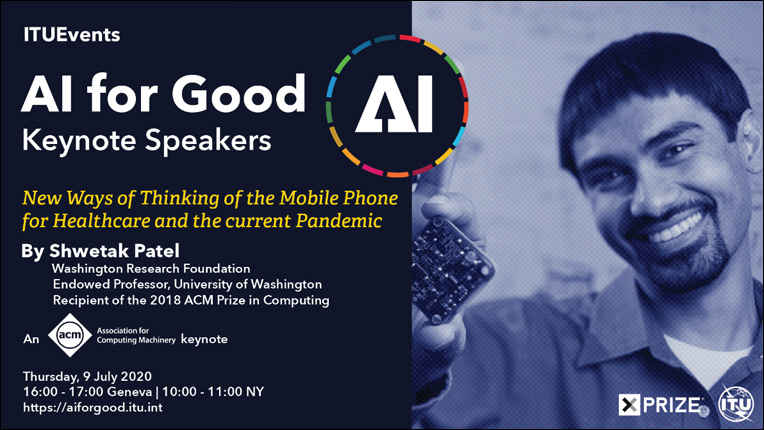 News
---
While individuals around the world remain in self isolation due to the coronavirus, research in computer science and mobile is advancing, driven in part by computing needs in industries including healthcare.
This July 9th Shwetak Patel, Professor of Computer Science and Engineering at the University of Washington, and Yannis Ioannidis, President and General Director at Athena Research and Innovation Center, will be the featured guests in an online discussion about the "New Ways of Thinking of the Mobile Phone for Healthcare and the current Pandemic".
The discussion will highlight advances in health and clinical science through the convergence of machine learning, sensing and human-computer interaction, in addition to how these improvements can be applied to the current pandemic.
Among other topics, Mr. Patel will describe a collection of research projects conducted that leverage sensors on mobile devices to enable the screening, self-management and longitudinal study of diseases.
Both Mr. Patel and Mr. Ioannidis have had storied careers in the tech industry as well as in computing.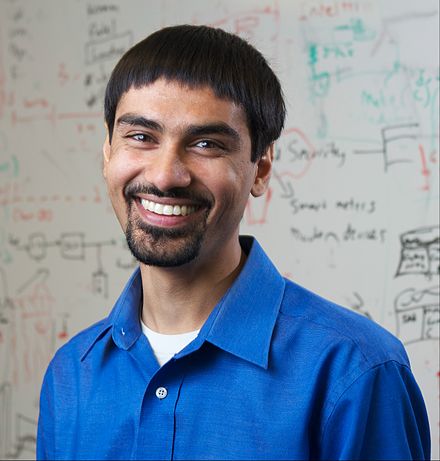 Shwetak Naran Patel, an earlier winner of the ACM Prize in Computing, is a computer scientist and entrepreneur most well known for his work in developing sensing solutions and ubiquitous computing.
He is currently the Washington Research Foundation Entrepreneurship Endowed Professor at the University of Washington in Computer Science & Engineering and Electrical Engineering. In 2011 he was named a 2011 MacArthur Fellow.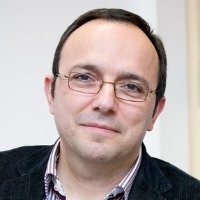 Yannis Ioannidis is the President and General Director of the Athena Research and Innovation Center, and is also a Professor of Informatics and Telecommunications at the University of Athens.

A fellow of the ACM and IEEE and a member Academia Europaea, Mr. Ioannidis's work has been recognized by organizations including the VLDB 10-Year Best Paper Award​ and the NSF Presidential Young Investigator Award. He has also received awards for teaching including the Xanthopoulos-Pneumatikos Award for Outstanding Academic Teaching in Greece and the Chancellor's Award for Excellence in Teaching at the University of Wisconsin.
ACM, which is helping to put together the free webinar, is the largest educational and scientific computing society in the world. From its founding in 1947, the association has grown today to over 100,000 members across 190 countries.
For more information about how to register for the webinar on July 9th at 16:00 PM Geneva Time, visit this website.