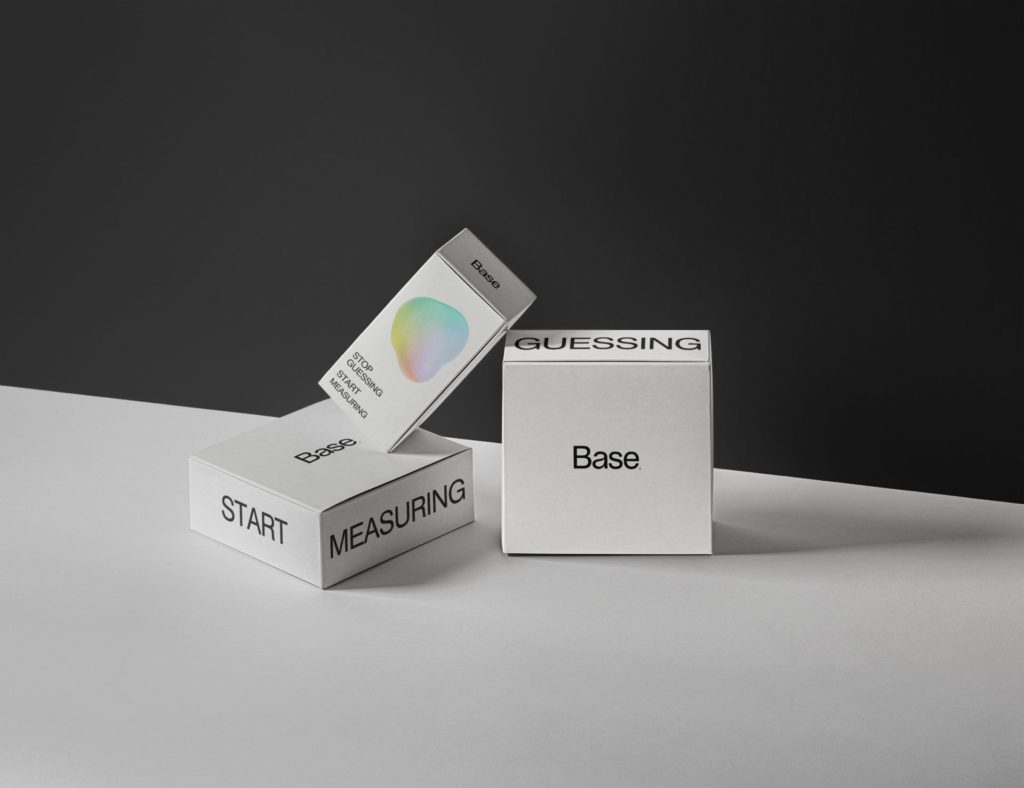 Featured
---
The coronavirus pandemic pushed the frontiers of at-home lab testing to a point far beyond recognition, forever changing the landscape of the healthcare industry.
But a New York-based startup is taking things to a whole new level by processing data from thousands of clinical trials to provide personalized test results and recommendations to customers.
Base, which recently raised a seed round of $3.4 million, is a first-of-its-kind app paired with affordable at-home lab testing that helps users monitor their health and solve issues related to their diet, stress, sex drive, fatigue, and more.
According to a press release announcing the investment, backers of the fund include Female Founders Fund, AmplifyHer Ventures, and TheVentureCity who believe in the Base's vision of enabling people to understand their bodies and minds more independently and from the convenience of their homes.
The solution is more relevant and needed than ever as surveys show people are hesitant to go to the hospital even for emergencies for fear of contracting COVID-19.
Unique solution
Founded in 2019 by Spanish entrepreneur Lola Priego, Base has managed to create a product that "didn't previously exist".
It finds answers to everyday issues like fatigue, stomach sensitivities, irritability, sleep quality, brain fog, low sex drive, and weight loss. 
For example, Base can coach a client to reduce their screen time and show them the impact on their Cortisol levels 30 days later.
The app prioritizes customers' safety and privacy and has partnered with top-notch national labs such as Quest Diagnostics to analyze test samples.
"The idea for Base stemmed from my own need to understand my low energy and high stress levels," says Priego, the CEO of Base, who previously served as a senior engineer at Facebook, Instagram, and Amazon and was the head of engineering at Cor, a medical device startup. 
"After multiple doctor visits, lab work, and endless questionnaires, I finally found I was suffering from a hormonal imbalance. I knew there had to be an easier, and faster, way for me to understand what was going on in my body. At Base, we are helping consumers find the best diet and lifestyle to fit their bodies by using traditional lab tests," she added.
Base has several experienced advisors on its team of scientists, doctors and engineers like Murdoc Khaleghi, co-founder of Everlywell, which has been valued at $1.3 billion after leading efforts to build the first at-home COVID-19 test.
Easy-to-use tests
Base's tests can be taken at home or at its partner labs and require either a saliva sample or self-administered blood sample to complete each individual's biomarker analysis.
By monitoring for hormone levels, vitamin levels, neurotransmitters and blood cell markets, it provides personalized supplemental diet and lifestyle recommendations.
"Base's easy-to-use tests are a complete game-changer for anybody who wants to understand what's going on with their bodies, and I'm incredibly excited about the brand's launch," according to Charlie O'Donnell, founder and sole partner at Brooklyn Bridge Ventures.
"With their unique partnership with a real lab, access to thousands of clinical trials, and certified doctors and nutritionists on hand, Base is making it easier to sleep better, think clearer, and work out harder," he said about the disruptive startup that aims to "open up the world of blood in an entirely new way."
Base believes the world of data would get much more optimistic if people are able to understand their data from blood and know that it will not get abused, stolen, or shared without their permission.
The platform has a number of tracks that users can select from depending on their needs.
Personalized test plans are available for $59.95 every month or every quarter. Further information can be found on their website.