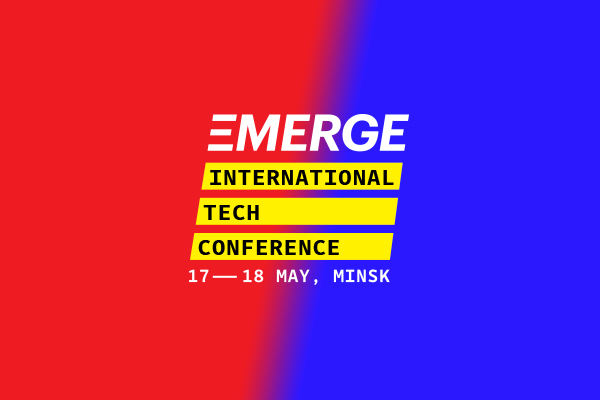 ---
The startup scene in Belarus is often overlooked. However, with more than 30K tech experts living in Minsk, a city of just 2 million, it is becoming hard to ignore.
The country has long been tarred with the title of Europe's last dictatorship, with EU sanctions on the current administration only being lifted in February of this year. However, while the country still has considerable steps to take in terms of improving social and political conditions, over the last decade the country has emerged as an unlikely startup hub.
But, believe it or not, the country actually is a bubbling hotspot of activity. StartupBlink's 2017 report ranked Belarus 52nd globally, putting the capital, Minsk, in the 162nd spot.
What is it that Belarus and the New East – Eastern Europe and Central Asia – has to offer? Well, mainly tech. Though historically, the region has struggled with funds.
A number of notable startups to have popped up in the country include Wargaming, an international game developer which received huge success with its World of Tanks game; instant messaging platform Viber; and leading international mobile and social gaming software development company, Viaden.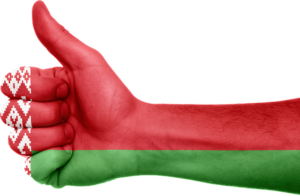 And in little over two months, tech savvy entrepreneurs from the New East are set to flock to Minsk for the EMERGE conference.
Set to be an explosion of startup knowledge and networking, the event will see over 1000 investors, media professionals and experts from more than 10 countries hit the capital.
Representatives of local startup ecosystems of Belarus, Russia, Ukraine, Kazakhstan, Lithuania and Georgia are set to speak on the same stage with western experts and shed some light on the startup scene in their regions.
"EMERGE is a true meeting point for East and West," said organiser and founder of Create IT! community Margo Lazarenkova.
"For startups, it is an opportunity to present their ideas to accelerators, investors and VCs that are willing to invest directly into early-stage startups from New East. And for investors and media EMERGE is a chance to be the first to tap into this region and to learn about its emerging companies and ideas."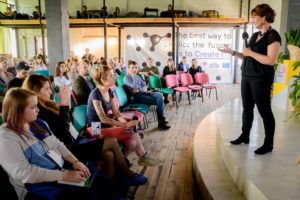 The conference will also include the EMERGE CHALLENGE event – a startup competition which will bring together the most promising early-stage startups from emerging tech hubs. Startups that have received under €1 million in funding will have the chance to receive coverage from the event's media-partners in CoFounder Magazine and Onliner.by, providing great attention from investors and potential partners – as well a cash prize.
Shortlisted contestants will get free tickets to the event as well as the access to Matchmaking tool. The top startups will present in front of distinguished investors and experts, as well as hundreds of attendees. The deadline to apply for CHALLENGE is April 20.
EMERGE will prove that Minsk – or Belarus – is emerging from the shadows. Previously overlooked and obscure, it's likely people won't look at the country's startup scene in the same way again after the event.
Alina Bezuglova, organizer of EMERGE and the founder & CEO Rutech, said: "Startups from New East have distinct competitive advantage – tech skills. However, they don't necessarily have access to funds and infrastructure for growth.
"The whole region has been underrepresented for a long time. Situation started changing with the development of Hi-Tech Park in Minsk, success-stories of MSQRD and AIMATTER, both being acquired by Facebook and Google respectively, Viber, legalization of ICO and cryptocurrency. EMERGE is here to provide visibility for New East region and to give access to international investors, experts and media."
EMERGE will take place in on May 17 to 18 in Minsk. Startups, students, investors and general tech enthusiasts can buy tickets here.