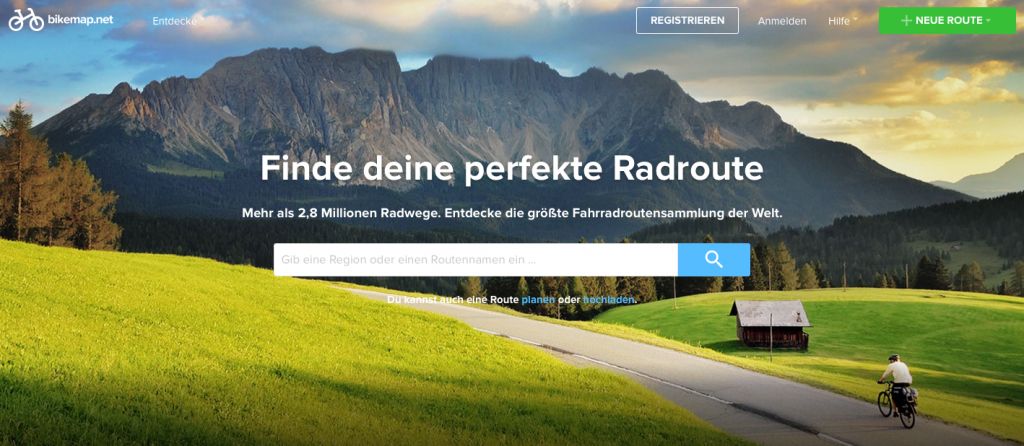 ---
Austrian startup Bikemap received a 700.000€ investment. The Seed-Round was led by Speedinvest, who very recently saw exit of its other portfolio companies, such as Holvi, Shpock and kochabo.at. Together on board for this investment came Markus Wagner (i5invest), Alexander Igelsböck (Adspired), Thomas Kastenhofer (Co-Founder Jumio), Jürgen Habichler (European Investment AG) and Bikemap co-founder Peter Eich.
Bikemap is a platform, where users worldwide can build their own bicycle tours, upload and share them. This is a perfect example of an user generated content app. The software is synchronized on several devices so the results are simultaneously accessible on web and mobile.
The app already has 500.000 registered users with 2.8 million routes in 80 countries and all the routes put together are around 240 million kilometers long. This is however not an end product, as there are 1500 new routes uploaded by its users every day.
The Bikemap team has 8 members and is based in Vienna. With the recent investment the startup is good to go at least until the end of the year. However a new monetization model will be introduced beginning of May.
[masterslider alias="ms-1″]
The App in general is free, however some additional features like "Premium Guides" for 20 regions from Germany, Austria and Spain will be offered either for a monthly or a yearly fee. The investors are sure that the athletes who are spending thousands on the sports equipment will also be ready to get the app, which provides high quality functions. The founders already see a high demand in the offline product, which is a convenient way to use the app abroad to avoid high roaming charges or simply get better access at alpine regions where cellphone signal is weaker.
According to CEO Christof Hinterplattner, the market is huge, just in Germany four million cyclers are generating around ten billion Euro gross income in Bicycle Tourism. At the moment the 65% of BikeMap users are coming from Europe, however the service sees exponential growth in Brasil, Argentina, USA, Taiwan and China.