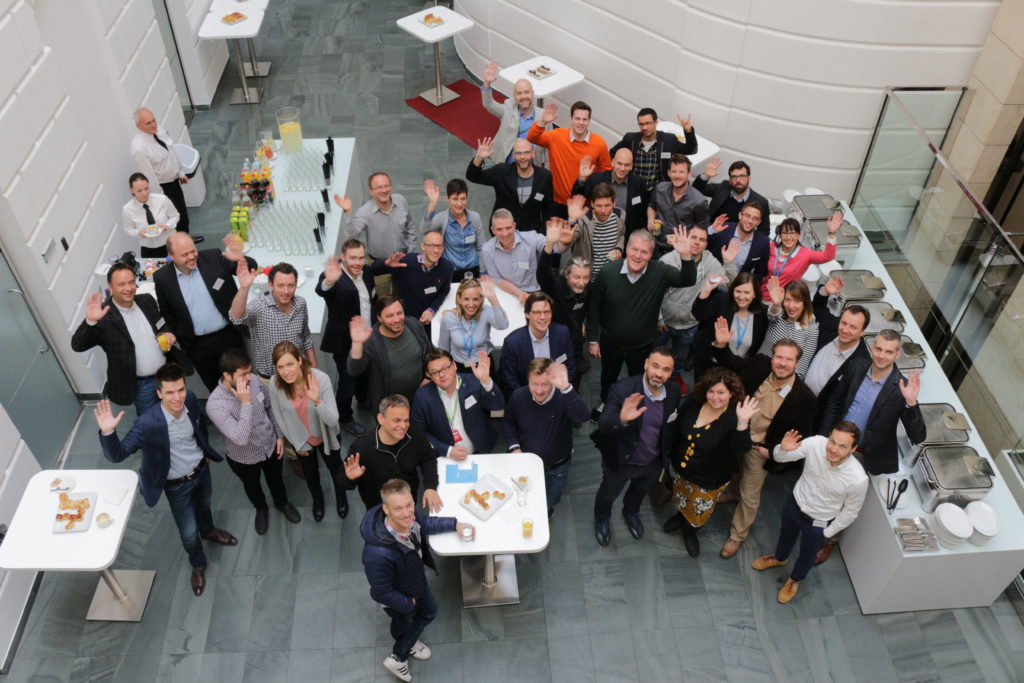 ---
On the 19-20 April, the third edition of Budapest Startup Safary will kick off in the Hungarian capital.
The two day event will bring as many as 4000 students, job seekers, founders and experts together, to get an insider's view into the inner working of the Budapest tech and innovation scenes.
Rather than being held in one location, the two days will play host to 300 plus events spread over 100 different locations in the city centre. The idea is that attendees get out and explore the different startup and corporate HQs, accelerators, co-working spaces and other hidden gems — such as the award winning A38 boat — in order to mingle with tech and innovation talent in their natural habitats.
Alongside the well-known homegrown heroes of the Hungarian startup ecosystem like Prezi or LogMein, visitors can get to know the new generation of emerging innovation leaders like Shapr3D, a 3D modelling tool for iPad Pro which recently raised a 1.3 million USD investment round, Turbine.AI, an AI-based cancer research solution and Publishdrive, a global e-book publishing platform.
Larger corporates and financial organizations like OTP, NN Insurance, SAP Labs and Morgan Stanley will be showcasing innovation, sharing wisdom and scouting for potential new hires. Government agencies like the Hungarian National Investment Agency (HIPA) and the Hungarian Intellectual Property Office who work closely with the local tech community, will also be hosting events.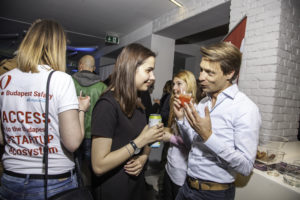 Zsofia Fekete project manager and head of operations at x Laboratories, one of the key organizers of Budapest chapter, told me " From presentations on how corporates and startups can collaborate, or how to apply to accelerators, to one-on-one mentorship sessions with Hungarian and international mentors and coaches, we have created a content and event timetable which is supposed to add real value to people at all levels of the ecosystem."
The Budapest event is an official chapter of Startup SAFARI, which was recently acquired by Pirate Global, the startup ecosystem builders behind the legendary invite-only Pirate Summit in Cologne. The first Startup SAFARI was organized in 2012 in Berlin and started rolling out events in up and coming locations across the CEE region, with the aim of offering visibility to local startups, and creating networking opportunities between job seekers and big and small players within the ecosystem.
Manuel Koelman, Chairman and Co-Founder of Pirate Global told me: "The SAFARI movement is designed to offer the stage to interesting entrepreneurs who can help to push and grow their own local ecosystems. This is not about focusing on a small cluster in California, it's about celebrating the real experience of startups, not the Techcrunch unicorn dream. We are less interested in the Fortune 500, and more interested in the Fortune One Million."
Unlike the exclusive Pirate Summit — which the founders told me will be 'tightening it's door policy' for its upcoming event in July– the SAFARI brand is designed to be as inclusive as possible. The event is designed to spark interest in 'newcomers' to the tech industry, and hopes to inspire the next generation of local tech talent.
Visitors with interests that stretch further than the typical tech topics will also find interesting workshops and presentations about themes such as HR, coaching, gastronomy, education and lifestyle where they can learn about burnout, employer branding, vegan and "free" lifestyle businesses, meet digital nomads and get information about female empowerment in the innovation sector.
Aside from creating further hiring opportunities for organizations who take part, the event is primarily educational and designed to bridge the gap between businesses and local communities. This year 429 high school system-administration and software development students and 41 teachers will visit the event from rural areas throughout the country as part of the Infotanár Mentor Program.
Zsofia Fekete argues that the event has been proven to spark a real interest with Hungarian youth. She told me: "Last year when students from rural Hungary visited the Safary, the teachers told us the event had really changed the students attitude towards school: they got really motivated, and asked the teachers to give extra lessons, so that one day they can work at a company similar to those they had visited."
Aside from local players, the event will also be host to a number of international media, VC and startup figures from Silicon Valley and further afield, including Tanya Soman from the Bay Area based VC fund and seed accelerator 500 Startups, Eddie Arrieta co-founder and president of PR startup Publicize and media incubator ESPACIO, and Ernest White II founder of Fly Brother, a TV and radio travel-show based in Florida.
Tickets for as low as 15 Euros are available here.
For the first 30 150sec.com readers to email [email protected] with a short message about why they are excited to attend, there is the chance to win a free basic ticket.