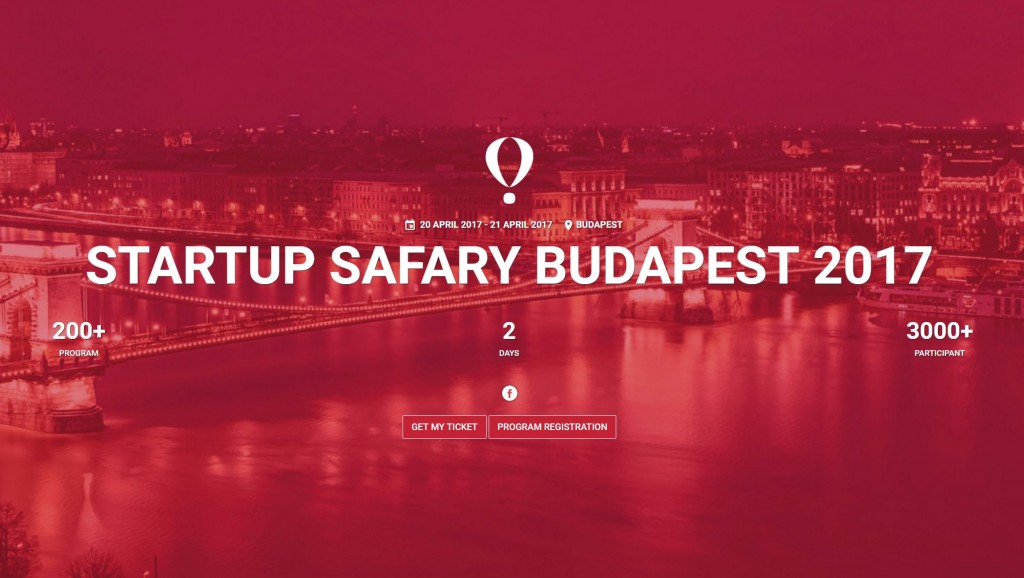 ---
Budapest will be the host of the second edition of Startup Safari on 20 and 21st of April, after a successful first edition in 2016.
Startup Safary is an international event format that is aiming to generate days of open doors for startup ecosystems. Attendees will have a chance this way to visit startups, VCs, tech corporations, accelerators, incubators and community gathering spots in a given city. The event takes place all over the city in multiple locations, most of them – offices of participating companies. Attendees have a chance to meet the founding teams of startups, investors and other the key players of the local ecosystem.
The organizers in Budapest have also scheduled several  presentations and workshops covering subjects such as Data, Growth Hacking, IT Security and DevOps, Design and Lifestyle. Since there are lots of events happening at the same time, participants can create their own personal schedule, which they can follow during the event, travelling around the city and visiting various offices.
Considering that Budapest has a very active startup scene with a big number of companies involved, this is a great opportunity to get to know the local ecosystem both for those in Hungary that want to develop their knowledge and connections but also for those in other countries that have an interest in expanding or collaborating with local key players.