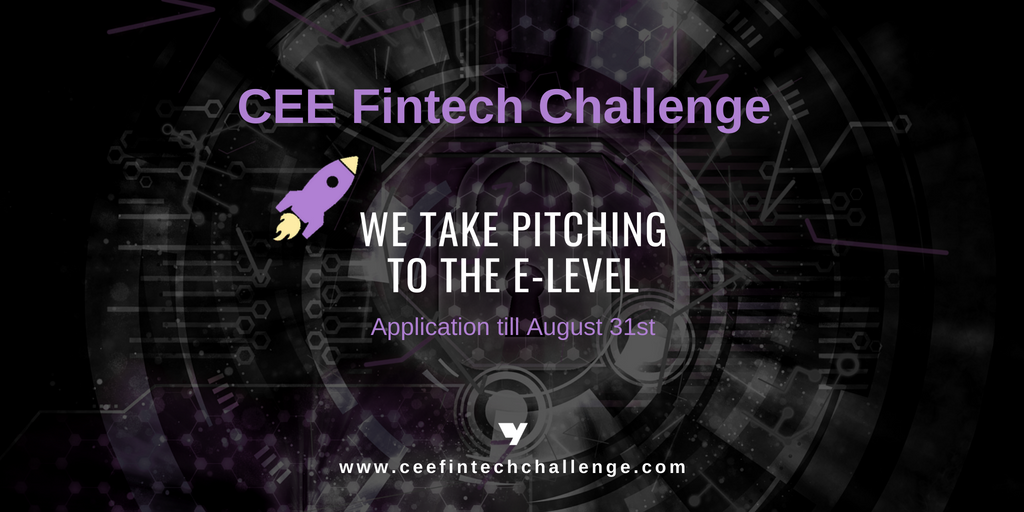 ---
There is just one day left before the application deadline for the CEE Fintech Challenge comes to a close.
The net has been cast far and wide for startups from Central and Eastern Europe who are searching for investors and partners from a plethora of tech ecosystems ranging from Fintech, Insurtech, Big Data, Regtech and, of course, Blockchain, to join the movement.
Launched by Vestbee, an online platform that is pioneering global business connections between VC funds, corporates and startups, the challenge came about through their own partnership with CEE Business Angels Network. The company boasts a stellar group of organisers such as Founder Ewa Chronowska and Vice President Michael Sonenshine, who have readied themselves to scale up angel investing particularly in Central and Eastern Europe.
What the upcoming CEE Fintech Challenge promotes is an opportunity for startups and entrepreneurs to avoid the endurance of countless startup and networking events that are brimming across Europe. By 'taking pitching to the next e-level' they allow companies to grow to the next stage without having to even leave their offices behind. Instead, exciting companies will be able to gain access to a vast matching platform which can ease the search for finding business partners substantially and minimise workloads all whilst growing funding opportunities.
It is the first cross-border online competition for regional startups and scaleups that is available to the community. Focussed on enhancing funding opportunities and building contacts, winners of the new competition will be rewarded with global exposure to some of the world's leading investors and business developers as well as receive top of the range mentoring from Silicon Valley, amongst others, and free tickets to more events; though some of those you might actually have to leave the office for.
The timeline for this opportunity, however, is in short supply. This Friday 31 August, the platform will shut its doors to applicants after which the judging process will begin. Amongst the judging panel who are set to bring their expertise to the table, you will find; Paweł Maj, Investment Director of bValue, Diana Koziarska, CEO of Reaktor and Ivo Hristov, CEO of Startup Bulgaria as well as Business Angels Network President herself, Chronowska. They will sit alongside a number of other leading tech pioneers from across Central Europe and beyond to handpick the next big startups.
From the application deadline, ten finalists will be selected by September 17 before the overall winner is finally announced on September 20.
Partnered with startup organisations from across the continent such as Czech Startups, Slovak Startups and the Lithuanian Business Angels Network, just to name a few, the call to gain invaluable exposure across the CEE ecosystem, twinned with added benefits of expert mentoring, is ticking away. Startups are urged to apply now.