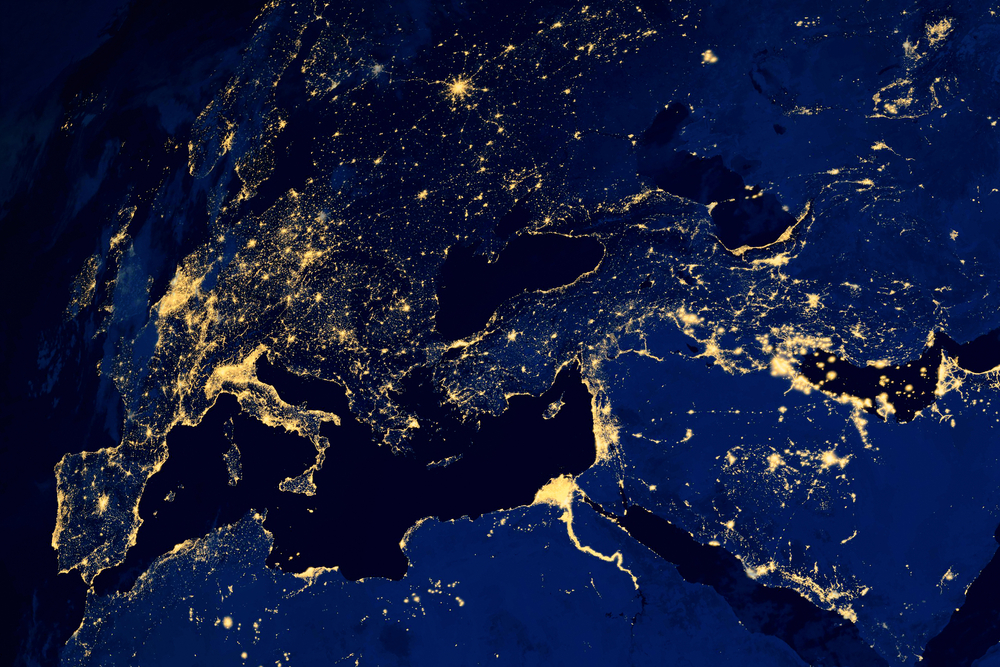 ---
This article is syndicated from our friends at Overkill VC 
Background
A decade ago if you wanted to start a company in Central Eastern Europe (CEE) you were forced to head west to fund your startup and get the critical know-how from people that had been there, done that. Because locally, the investors mainly consisted of ex-bankers or real estate developers, using various predatory investment terms, like taking 50% equity or asking for kickbacks, all while providing no actual help or support. While you still can come across cases like these in the region, the future looks much brighter.
New funds emerge, successful founders become angel investors, more money and good advice becomes available and founders become wiser.
CEE delivers more than expected
The times are favourable for starting in CEE. In Poland alone, over €890 million in VC funding has been allocated to foster local startup development. Last year, over ten new VC funds were formed in CEE and they are allocating €1.09 billion in total. Also, prominent VC funds, such as Inventure, are expanding their investment scope to Baltic region, which altogether gives unprecedented opportunities to raise capital.
In 2017 startups across CEE have raised €1.32 billion through VC and ICO funding vs. €3.01 billion in London. When we take purchasing power into account, we see that London is almost three times as expensive as CEE, thus startups in CEE actually outperform London in terms of raised funding by close to a billion euros raised (to be precise – 0.95 billion €).
Moreover, the biggest European M&A deal in 2017 came from CEE – Slovenian entertainment company Outfit 7, who developed the Talking Tom and Friends games and was acquired by an Asian consortium for $1 billion in the beginning of last year.
Another case in point is Skype. In 2005, the (partly) Estonian unicorn was sold for 3.1 billion $ to eBay. Yet the greatest value of the deal is still unfolding. To date ex-skypers have founded more than 40 companies, many of them have exited or raised further rounds over 300 millions of dollars, e.g. Pipedrive, Transferwise, Taxify. Skype's founder, Niklas Zennström is heading one of the most prominent VC firms in Europe Atomico, which announced 765m€ fund last year.
With examples and experience like this, CEE recovers from the third world country image and elevates both its prestige and potential, while remaining the comparatively low cost for talent and operating expenses.
Superior value for money
If you want to work on the product, bring value to your customers and get in great shape to raise the next round, rather than burn money on office rent or overpriced booze on your team building nights, choosing to start the company in CEE might be the wisest decision.
Suppose you are an early stage, pre-revenue startup of three based in Latvia. Including team, operating costs, rent of co-working space and occasional beer or two will cost you three times less than in London (see note).
If you have raised a pre-seed round or an angel round of 100K, you can run about 5 months in London (all of which you will be worried about raising the next round) — compared to over 12 months of runway if you operate in the Baltics.
Even more absurd is that it would actually be cheaper for you to fly every working day to London than rent a Kensington apartment and run your early stage company in the Silicon Roundabout. There are six daily flights from Riga to London with prices as low as 60 EUR.
Yes, but the ecosystem is still too early stage…
True, but governments are working hard to improve it. In all Baltic states, various Startup support schemes are underway. If you are a founder and want to start in the Baltics, Startup Visa will make it effortless for you to register your company and bring in international professionals on your team. Likewise, in Latvia startups that have secured no less than 30,000 euros in venture financing get their expenditures cut by the government and apply for a special tax regime under which they pay a flat rate of 252 euros a month per employee regardless of their salary.
Larger countries also keep up, for instance, Czech government is offering new companies that already have some traction a direct investment of up to 13 million euros. So all in all, the CEE startup ecosystem is advancing day by day.
Verdict
Startups are under unprecedented exposure in CEE. With over a billion euros of VC funding available, lower running costs and overall booming ecosystem, the conclusions are two-fold. For local founders, there has never been a better time for starting your company and getting ready to scale it. For startup founders from other regions, it makes sense to think about moving some of your operations to CEE – both the governments and the talent will be there to cater your needs.
If you are a startup founder that wants to take an advantage of this, while getting support and funding from Overkill, head here.
And for investors hungry for new investments? Now is the right time to jump in before the ecosystem really blows up. If you are interested in the region, feel free to reach out to us at [email protected].
Note
According to local salary index, a team of three (CEO, CTO & designer), co-working place and basic package of legal and accounting costs amounts to €6,100 per month in Riga vs €18,200 in London