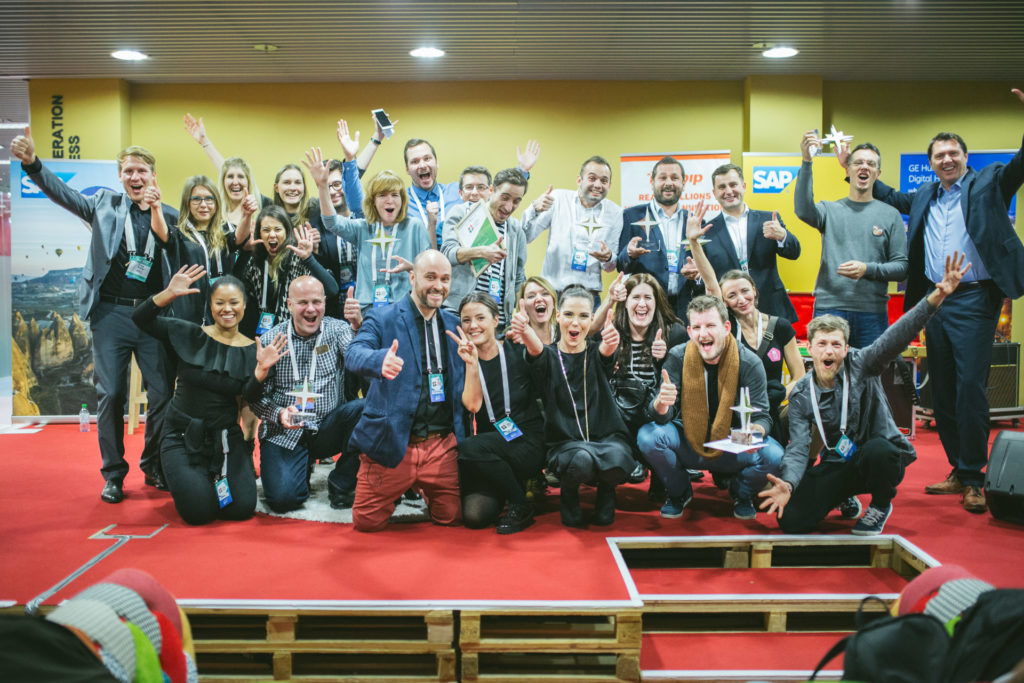 ---
Leaders from across Central and Eastern Europe's startup ecosystems are set to compete in the fourth edition of the Central European Startup Awards (CESAwards) on 23 November in Sofia, Bulgaria's Sofia Tech Park.
CESAwards is Central Europe's regional edition of the Global Startup Awards, which aims to recognize the most influential players across the world in their respective startup ecosystems.
For the CESAwards edition, startups, founders, investors, accelerators and coworking spaces will compete across the region's 10 represented countries — Hungary, Austria, Slovenia, Slovakia, Czech Republic, Poland, Bulgaria, Romania, Serbia and Croatia — to move on to the Global Grand Finale in Tianjin, China in 2018.
Each of the 10 countries from CEE has already selected national winners for 12 categories, including Startup of the Year, Best Newcomer, and Founder of the Year, among others. At this month's event, one startup among the 10 countries will be selected as a winner for each of the 12 categories and gain the opportunity to compete globally next year.
"We are thrilled to bring the Grand Finale and the crème de la crème of the CEE ecosystem to Bulgaria, one of the most rapidly developing countries in Europe," said Zsófi Tóth, COO of Central European Startup Awards. "At CESAwards it has been a long time strategy to bring together the region which we are taking to a next level."
Some notable startups competing in this year's CESAwards Grand Finale include: Slovakia's DECENT, a blockchain solution for sharing digital content; Hungary's Turbine.AI, an AI-powered simulation technology for cancer experiments; and Czech Republic's Spaceti, a smart building platform for interacting with physical properties.
Winners will be announced at the event, and have already been selected by a jury of seven members from within and outside the region, in addition to a popular vote whose winner received the equivalent of one extra jury vote.
In addition to the awards ceremony later in the day, 120 VIP ticket holders and invited stakeholders will start the day by participating in the CEE Ecosystem Summit — a networking event designed to connect the most important players in CEE's startup ecosystem with each other and with the global startup community.
As part of the event, participating individuals will have the chance to listen to talks about the the current state of the CEE startup ecosystem and how to improve cooperation between the region's startups and corporations. The CEE Ecosystem Summit will culminate with a workshop designed to aggregate learnings for a CEE startup status report to be issued in early 2018.
"With the collaboration of a number of partners and startups we'll be publishing a CEE startup report in 2018 about the current startup trends within the region, adding a special topic of how startups and corporates will innovate industries together in the future. We are pretty excited about this at the moment," continued Tóth.
Representatives of major corporations such as Telenor, NN Group, PwC, Microsoft, and others will be present, in addition to global influencers like Max Kelly, Managing Director of Techstars, Cristobal Alonso, CEO of Startup Wise Guys, Tanya Soman, Venture Partner at 500 Startups, and a number of others.
Event attendees — both VIP and General Admission — will have access to an afterparty following the awards ceremony, where friends, competitors and others within the startup community will be able to continue networking and celebrate their successes.
Tickets for the event can be purchased here, and more information is available on the Facebook event page. A full itinerary of the day's events is also available on the CESAwards website.
For a glimpse of what's in store, check out the video below on last year's CESAwards event in Ljubljana, Slovenia.