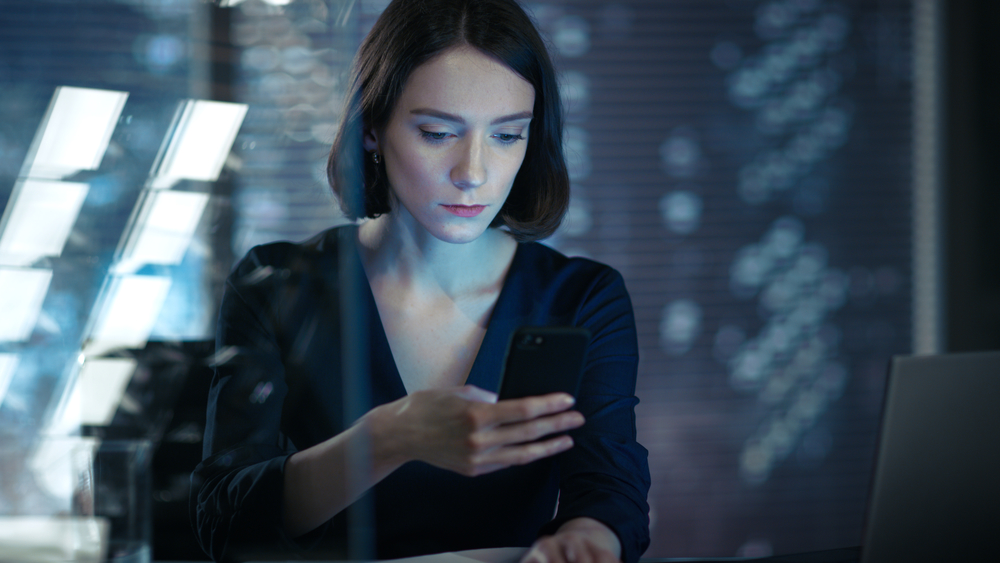 Startups
---
Most startups strive to be as digital as possible. 'Digital nomad' culture is currently at its most fashionable, meaning professional communication is largely done over instant messaging applications such as Slack or Trello, and face-to-face meetings have been swapped for virtual encounters over Google Hangouts or Skype.
Whilst this might seem convenient, a major side effect of the current prevalence of digital technology in a working startup environment is that, by nature, it perpetuates solitude.
The isolating work of most CEOs and entrepreneurs is also not to be underestimated. Setting up your own business is often a solitary task when business partners are not involved, and half of CEOs report feeling lonely in their roles, according to a Harvard Business Review essay.
"Setting up your own business is often a solitary task; and half of CEOs report feeling lonely in their roles"
To add to this, over the last two decades, there has been a notable deferral in the age at which most major life stepping stones now take place, such as marriage or starting a family. This has naturally led to a larger amount of time spent alone, when it would have previously been spent in the company of others.
Loneliness: a "growing health epidemic"
Defined by the Collins English Dictionary as "the unhappiness that is felt by someone because they do not have any friends or anyone to talk to," loneliness affects mental and physical health in more ways than we would imagine.
In the same Harvard Business Review piece, published in 2017, U.S. surgeon general Vivek Murthy described the feeling of loneliness as a "growing health epidemic," comparing its health implications to smoking 15 cigarettes a day. Just last year, the UK appointed its own Minister for Loneliness, Tracey Crouch, who was tasked with tackling the health and financial side effects that loneliness costs the country each year.
According to statistics released by Eurostat, European levels of loneliness are at their worst in Italy, where 13.2% of residents do not feel like they have anyone to talk to. Italy is closely followed by Luxembourg, then the Netherlands, Portugal and Latvia.
Although these cities do not reflect any particular correlation between loneliness and Europe's biggest startup bubbles in London, Berlin and Paris, there is undoubtedly a connection between these feelings and the professional working environment.
Less digital connections, more human connections
Based on the assumption that as human beings we have never been more digitally connected, the implications of this particular emotion can be difficult to understand.
Entrepreneur Austin Nicholas realised this breakdown in human communication thanks to his own son, who at a point in his life could only ever be calmed down when given 'screen time.' As the CEO of his own company, Travel OUT There, Nicholas was also concerned with how this addiction to digital technology and smartphones is affecting the workplace.
UK-based Travel OUT There prides itself on 'connecting company's culture to its people,' in organising corporate team building and training trips that take employees outside of their offices and work spaces. "Company culture often best develops outside the work organisation", Nicholas told 150sec. 
However, it soon became apparent to Nicholas and his team that developing a strong company culture depends equally on forming an inclusive – as opposed to exclusive – culture inside the workplace.
Changing attitudes towards technology
The digitalised nature of startup culture is not entirely to blame for fuelling loneliness and isolation.
Feelings of solitude are not always the case in startup environments. Often, teams work together in open-plan offices, which tend to be spaces of quality social interaction between colleagues and can encourage the formation of team bonds. It is also not uncommon for groups of expat colleagues, for example, to form strong friendships both inside and outside the workplace.
"Open-plan offices and co-working spaces highlight our need for human, not only digital connections.
Co-working spaces, such as We Work and Impact Hub, have also proved to be healthy alternatives for those remote workers who would prefer not to spend the entire day working alone.
Instead, as Nicholas and his team have noticed, a more valuable way of addressing the problem is to start by tackling the behavioural practices that shape the way employees interact with technology.
Their latest innovation, therefore, involves a simple piece of hardware and software called the iSTAQ that aims to alter social code. Both a receptacle that holds stacked mobile devices and an app that allows users to put mobile phones into drive mode, the iSTAQ aims to "drive more open communication, more respect and more openness" by encouraging users to temporarily switch off from their devices.
Once these relationships with digital technology become healthier, human connections between colleagues will improve, Nicholas and his team believe. In turn, they hope, this will reduce feelings of solitude and increase levels of productivity, creativity and performance.
Nonetheless, human beings are creatures of habit and most are already aware of the unhealthy amount of time they spend engaging with their mobile phones, as well as other digital devices. Despite this level of awareness, digital technology is so deeply rooted into almost every aspect of our current lives, developing faster than any human behavioural practices, that it is unrealistic to expect that we could change our tech habits at the same speed.