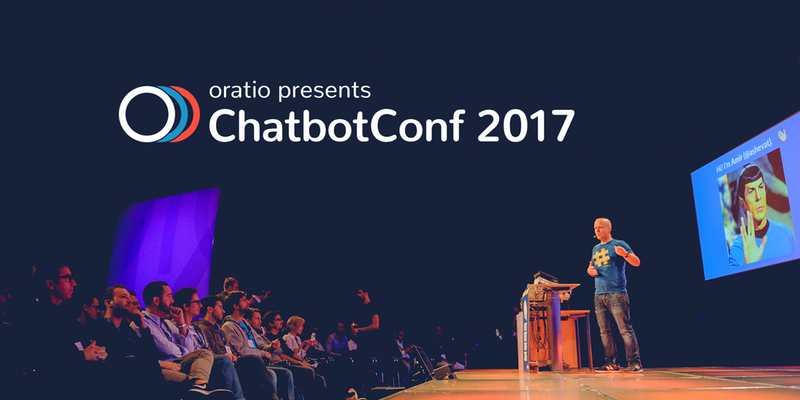 ---
For the second year in a row Vienna will become the spotlight for chatbot enthusiasts as ChatbotConf 2017 takes place October 2 – 3.
As the attendees and activities grow in larger numbers, the oratio organising team is showcasing not one, but two days for the event.
A longer event is a good idea, as Vienna, one of most active chatbot communities in the Europe, definitely has a lot of knowledge to share and chatbots to show.
The first day will kick-off as a Community Day, where the community is asked to submit meetings on what they would like to organise.
From early breakfast at the Vienna Business Agency to the Lemmings I/O Demo Day late in the night showcasing what the latest batch of participants created, the Community Day will offer 10 events throughout the city.
"Our focus of this year's event is definitely community. That's why we introduced the Community Day, where we have independently organized events by the community for the community. This gives especially people from abroad a chance to connect with the local community and helps to strengthen the visibility and ecosystem. At the Conference Day we will have a designated networking and expo area to give attendees a great possibility to connect," says David Pichsenmeister, organiser of the conference and Co-founder at oratio.
The next day (October 3) is the main event of Chatbot Conf 2017, which this year will take place at Erste Campus. Similar to last year's event, the presentations and workshops will be happening in two stages, where experts will be covering topics such as business intelligence solutions (Mike Melanin / Statsbot), the importance of chatbot personality (Ashley D'Arcy / Poncho), messenger marketing aspects (Dmitriy Kachin / Chatfuel), and many more.
I would not be surprised if one day ChatbotConf will be renamed into Chatbots Festival and take five days to celebrate the topic — the industry is growing that quickly!
And of course, you can't forget about the after-conference-parties. Who knows what chatbot ideas will be born there?
If you are in the area, you can't miss this great opportunity not only to listen to industry experts, but also to meet like-minded people.
See you at ChatbotConf 2017.