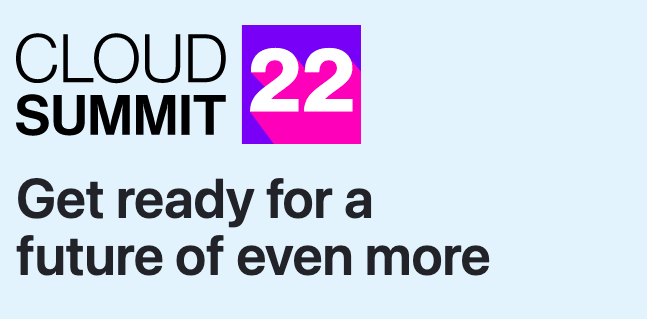 Uncategorized
---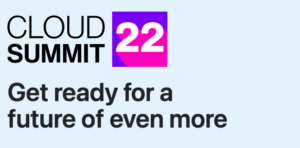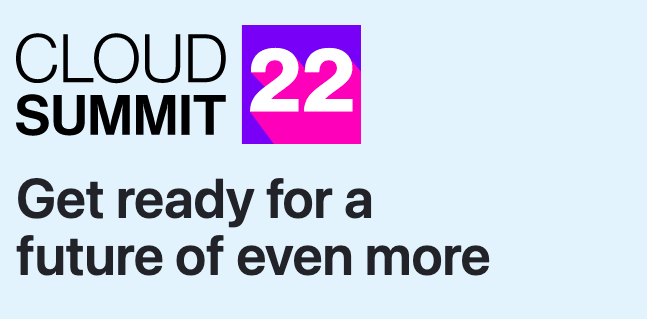 Connecting a network of 1,500+ cloud professionals, including top resellers, service providers, telcos, and vendors, Ingram Micro Cloud (IMC) brings back its popular Cloud Summit for 2022. With more relevant content than ever before, this three-day event will bring together the latest cloud solutions in cybersecurity, IaaS, and other technologies—providing a  convention to help grow and scale cloud businesses far and wide.  Ringing in the 11th annual summit by IMC, years past have shown proven dividends of an average growth rate of as much as 25% for both companies and their representatives alike who attend. This year's summit, under the banner 'A Future of Even More', the focus will be on showcasing the technical expertise, solutions, and resources required for companies to overcome today's toughest business challenges and capitalize on the promise of tomorrow.  Bringing the heat this May 17-19, 2022, to Miami Beach, Florida, Cloud Summit 2022 still has availability for registration for those who are interested in leveling up their cloud game. Let's take a look at what companies can expect to see this year.
Multi-Faceted Offerings
First and foremost, this annual conference provides the opportunity for companies to build and expand their channel revenue dramatically by tapping into Ingram's global cloud ecosystem. Businesses can expand on this with the capacity to personalize the way they participate at the summit, with the option to choose from more topics in more formats than ever before. With roundtables, customer panels, case studies, demos, workshops, and hands-on labs—massive amounts of innovative insight will be available for the taking. There will be more than 60 sessions on marketing and technical topics represented, and participants can break out into the sessions that are most pertinent to them. Another noteworthy addition brought to this year's event is the "Women in the Cloud" portion of the conference—bringing together several of the world's most successful female leaders as they share insights on the latest topics in the industry. A wide variety of noteworthy and top-tier speakers will also be in attendance at Cloud Summit 2022. From Jimmy Chin, the photographer, filmmaker, and professional climber and skier, to Megan Smith, the former U.S. Chief Technology officer—industries across the board will be highlighted. The summit being held in sunny Miami, FL is just an added bonus. Participants will have the opportunity to experience some of the most unique venues that the area has to offer, from the famous Fillmore Miami Beach at the Jackie Gleason Theater to the Miami Beach Convention Center. A win, win, attendees will be given the chance to soak up the sun and surroundings while also gleaning leading cloud knowledge and networking opportunities. Finally, Ingram Micro Cloud's 2022 Cloud Summit offers a multitude of both professional and social experiences—including a "Cloud Showcase" and a memorable final night party, complete with live performances to ensure that participants are engaged from start to finish.
Discover Your Company's Future in The Cloud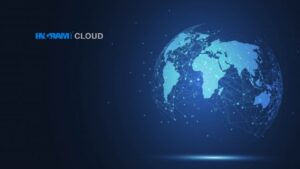 Cloud Summit is a focused event where attendees can learn what's new, what's trending, and what's on the horizon in the cloud. Companies will learn not only how to leverage partner solutions and collaborate in unforeseen ways, but also unlock the ways to use the cloud to accelerate their business success. With a mission to help democratize technology, Ingram hopes that through this summit they are able to help individual companies elevate their brand in the cloud ecosystem. This, in turn, creates high-visibility opportunities to increase a business' brand's awareness, develop more qualified leads, globalize operations, and expand reach and networking connections—all while improving their marketing ROI. Once you sign up for Cloud Summit, you automatically have the opportunity to attend all sessions, with no prior registration required. Ingram will release a session scheduler one month prior to the event, allowing attendees to select all the sessions they wish to attend and create their own unique calendar for the event. For those interested, submit your registration request at [email protected], and you will automatically receive an email confirming your submission. Don't miss this must-attend event of the year for those who want to build, buy, or sell cloud and digital technology—sign up to attend today.
Disclaimer: This article mentions a client of an Espacio portfolio company