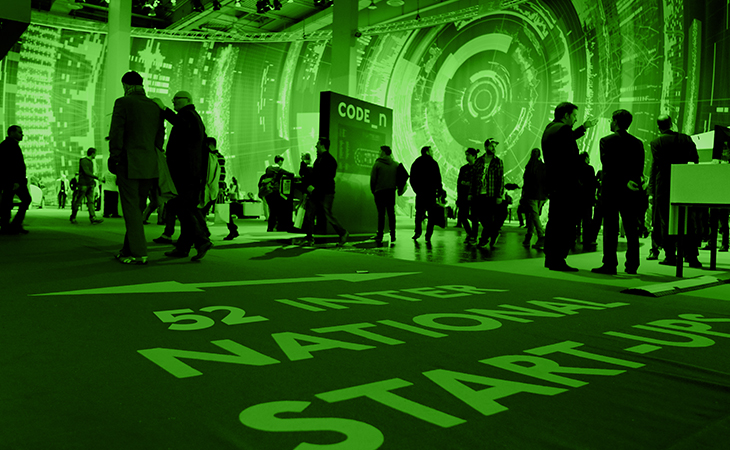 ---
The new.New Festival is making calls for entrants to the event's sixth CODE_n startup competition and with the closing date landing on 13th May, there isn't much time left to apply.
The competition is searching for a selection of new business models based on the theme of 'Intelligence X.0 AI4 industry and humans' and has specifically called out for startups that are pioneering new technologies within the realms of artificial intelligence and cryptographic trust. Not only will the prestigious event provide a platform for fifty handpicked companies but the winner will receive 30,000 Euros as well as ample opportunities to pitch the business plans to a variety of investors, prospective customers and media partners. According to EU-Startups, the competition will also be broken into different sections such as Best Business Model, Best Tech Innovation, and Industry Disruptor before the crowning champion is announced.
The competition call is reaching out to any eligible companies from around Europe that were established in 2013 or later. To look just at the scope of this competition, the previous year's statistics are enough to display the potential for prospective entrants. In the past four years, CODE_n has welcomed over 1,900 applicants from 85 countries and seen a further 252 startups in the final stages from 35 countries.
The festival behind the competition is going to be held in October in Stuttgart, Germany. Organised by a core CODE_n team who pioneer and accelerate business growth and provide future vision and guidance, they are welcoming any attendees that are passionate about innovation and technology and present the event as an opportunity for digital transformation and forward-thinking. The event embraces the unconventional and advocates thinking outside of the box in terms of networking and building business relationships. As with a number of upcoming events, 'Cryptology' will play a guiding theme with topics such as cryptocurrencies and blockchain; whilst also pushing into the realms of robotics and futuristic visions of AI and VR. There will be interactive workshops, parties and panel discussions that cater to a host of innovative industries.
More information about the competition can be found here.