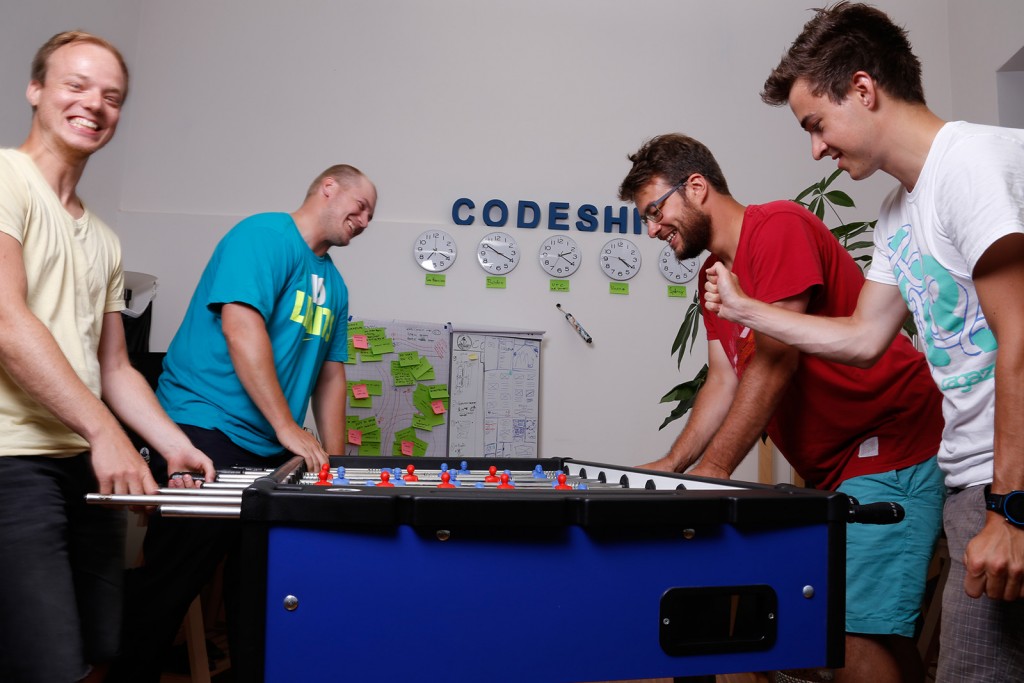 ---
On Tuesday Codeship announced that they have raised more then $7 million in the Series A round led by Ascent Venture Partners, with participation from existing investors Sigma Prime Partners, Boston Seed Capital and F-Prime Capital. This makes now a total of $11.1 million in funding.
In addition, Luke Burns from Ascent Venture Partners is joining Codeships' board of directors.
The reason for a funding is to build the product faster and make it available for even more users.
This is the message of the Codeship CEO Florian Plassnig for everyone who is in Codeship community and their supporters.
In an interview with bostinno, Codeship said they started their sales operations only at the beginning of 2016 and all of the customers so far have been obtained through inbound marketing, ebooks, high quality support and users generally liking the product made the word spread fast and far. That enthusiasm of the users also got investors like Ascent to come on board for the Series A round.
"What they clearly heard is our customers are not just forced to use it. They really like us and they recommend us and they talk to other companies and developers about us and I think that's a very unique position to be in," said Plassnig.
Codeship is a provider of hosted continuous integration (CI) solutions that empower software build and test automation. The use of Codeship can be applied to products like online shops, online banking, and many more. Currently Codeship is counting around 2000 customers with a monthly subscription model, which includes names like Product Hunt, Invision and U.S. retail giant Sears.
Recently Codeship is gaining bigger interest from new companies through their testing product "Codeship Jet". It's a testing tool for Docker, a software platform, on which lots of major online magazines (Business Insider and BBC News), music giant Spotify, transportation unicorn Uber and many more are built.
Codeship was started by Moritz Plassnig (CEO) and Manuel Weiss (Marketing) five years ago. Now it is a Techstars Alum and operates from Boston and Vienna. The dream team of Codeship consists of 29 people. Through the new funding Plassnig plans to hire more people in sales, marketing, support and engineering. By the end of 2016 the team should be around 45.