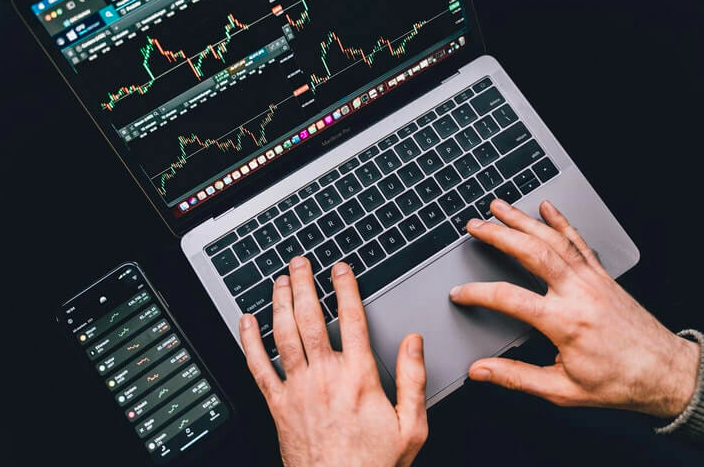 ---
Although cryptocurrencies have been around since 2009, when the famously elusive developer Satoshi Nakamoto created Bitcoin, they have grown significantly in both breadth and diversity in the course of a little over a decade.

What was once just #trending "street talk" in the tech scene, is now quickly becoming a prominent transactional currency in 2022—with 96% of financial service experts believing that blockchain has achieved mainstream adoption.
This Thursday, May 12th, 2022 from 1:00-2:30 pm EST, the event Connect: Blockchain & Web3, will bring together nine cryptocurrency startups to pitch their ventures to a panel of media judges and receive valuable feedback, with one to be chosen as a winner. Let's take a closer look at what can be expected at the event.
Booming Blockchain
Since Bitcoin's inception, numerous cryptocurrencies have been developed, changing the way peer-to-peer transactions are handled. In fact, the global blockchain market is projected to be worth $1,431.54 billion by 2030, growing at a CAGR of approximately 85.9% between 2022 and 2030.
The Connect: Blockchain & Web3 event is designed to stimulate a dynamic conversation where movers and shakers in one of the most cutting edge industries can discuss some of the biggest challenges as well as exciting innovations they are seeing on the ground floor.
Those who aren't versed in cryptocurrency can learn a lot about something that is gaining extreme prominence in 2022. After all, 43% of Americans aged between 18 and 29 have traded or used a cryptocurrency.
Outside of the competition, the event will also host a live Q&A session with the media judges afterward where founders and members of the audience can ask questions to gain valuable insights. The event is open to all members of the startup community and attendance is free.
Forging The Future
The panel of noteworthy media judges includes experts across industries such as: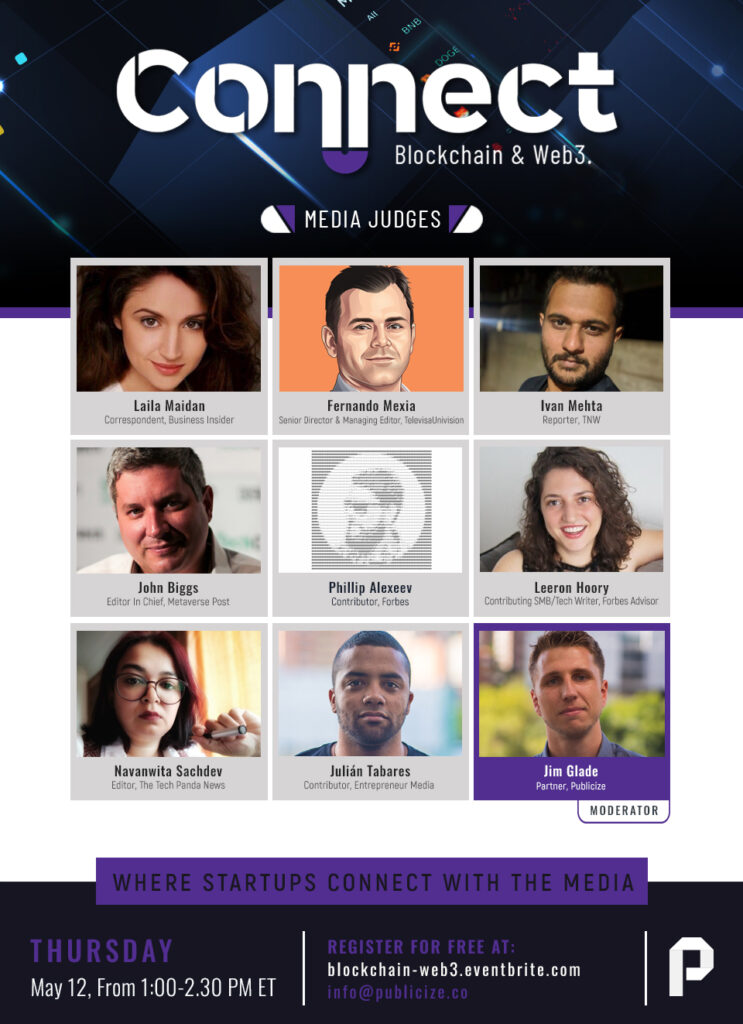 For those that have questions, please reach out to [email protected]. If you already know you want to listen in you can register on Eventbrite and/or log in to the Zoom meeting here.
We will see you this Thursday, May 12th, 2022 from 1:00-2:30 pm EST to find out more about what blockchain and Web3 are forging for the financial future.