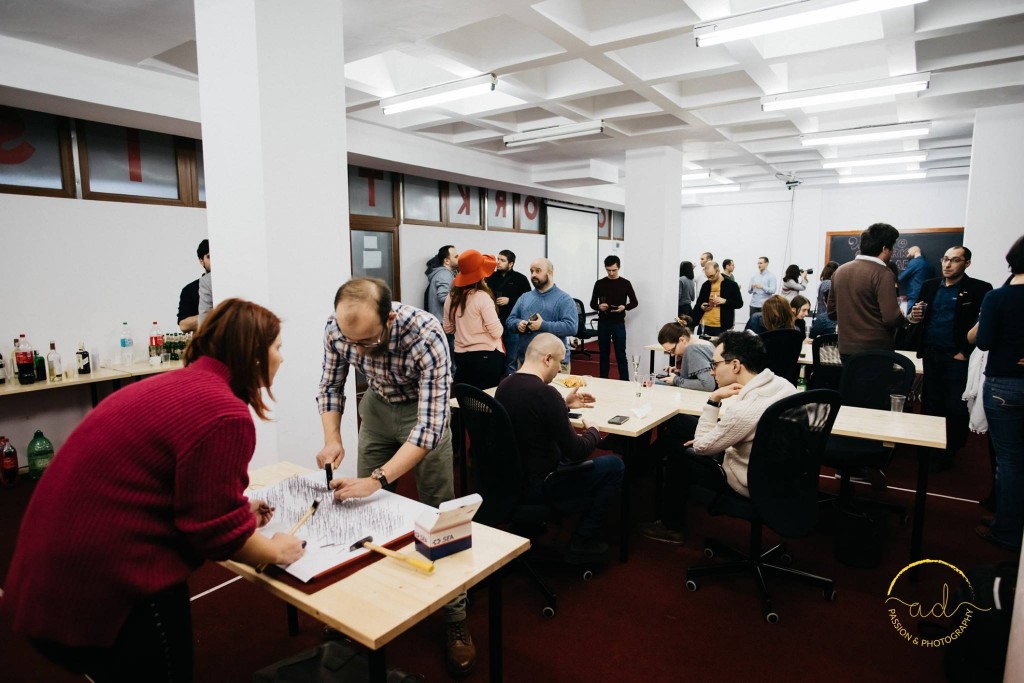 ---
Cowork Timisoara is the newest coworking space in Romania that just opened in the western Romanian city. Timisoara is one of the most digital savvy cities in Romania, with several successful startups, many talented freelancers and IT companies as well as a great tradition in computer science education. The new hub aims to be the startup acceleration spot of the community and a hub for creativity and digital innovation. Entrepreneurs, consultants and freelancers in the fields of digital and creative, who want a shared workspace, will find here a great place to work and connect.
Cowork Timisoara is a project initiated by a group of three entrepreneurs committed to the local community of startups, having an experience in entrepreneurship, startups and organising events such as Startup Weekend Timisoara, Startup Pirates, Startup Coffee and Startup Survivor. It is also a small celebration inside the 150sec family, since two of them are part of our team.
Cowork Timisoara is not just a space to work, it's a community where you can learn and grow, whether you're a freelancer or you're working on your own project. It's a place to exchange ideas, get feedback and connect with potential customers or partners – Cosmin Andrei Munteanu, co-founder of Cowork Timisoara.
The three main values around which this concept was built are work, learn&grow and network.  Therefore, the residents of Cowork Timişoara will benefit from specialised development programs, one-on-one mentoring sessions with experts from various fields, events, workshops and motivational seminars as well as training programs in entrepreneurship and IT.
Andrei Firoiu, co-founder Cowork Timisoara said that "Members of our community can now work in a creative space and can connect with other freelancers but also with companies that we're partnering with. We'll be organizing a series of workshops and training programs, hackathons for startups focused on digital innovation."
The benefits of being a resident in the newest hub in Timisoara reflect the three core values. Work in a modern, 24/7 accessible office with a dedicated desk and high-speed internet, standing desks and seating area where you can enjoy free coffee offered to members. Learn and develop yourself with the training programs where you can find out how to finance your startup and build a digital company focused on innovation. Connect with other members of the community, learn from their experience, get in touch with the most important local companies that are looking for partnerships and develop your business.
We want this to be a hub for digital innovation, where entrepreneurs connect, learn and develop their projects. This is a place where talented people can share ideas and knowledge so that the whole community can grow – Adrian Pica, co-founder of Cowork Timisoara
[easy-tweet tweet="#Cowork #Timisoara, A #Hub For #Digital #Innovation In Western #Romania" user="150sec" hashtags="CEEmakers" url="https://goo.gl/jtMjwQ"]