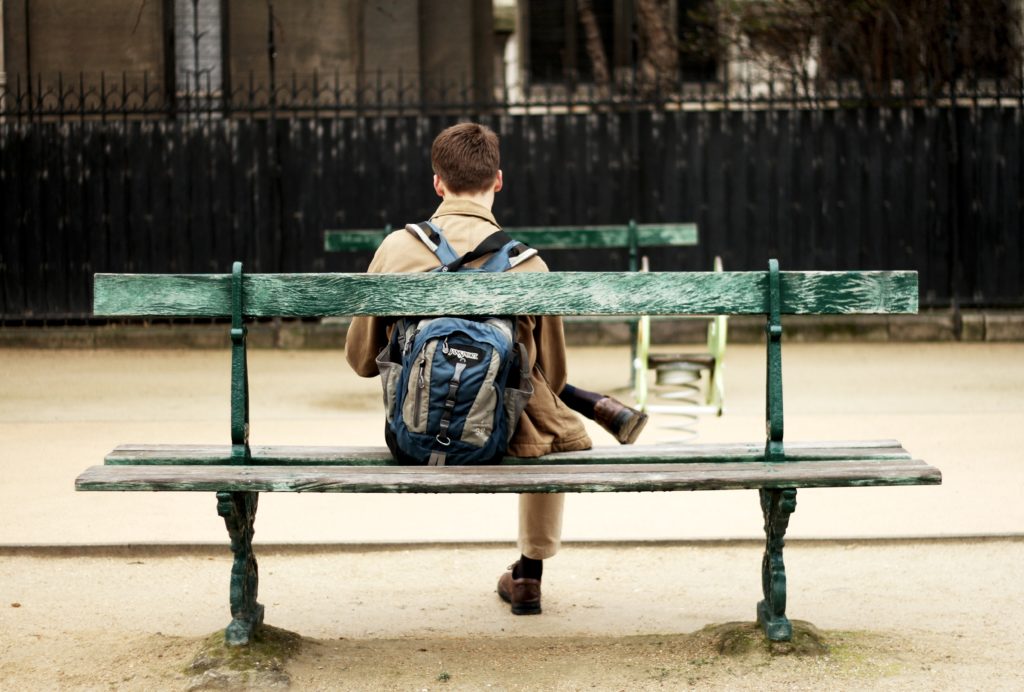 ---
Benches in Croatia are no longer a simple object for sitting thanks to Steora — an innovative smart city solution of 'smart benches' which use a solar power design to enable users to charge their phones while taking a quick sit down.
In addition to providing a power source to charge phones, the smart benches provide WiFi, temperature-controlled seating, ambient lighting, and sensors to monitor various types of information, including atmospheric conditions, number of users, and component functionality.
The startup behind this novel idea is Include, a high-tech startup located in Solin, Croatia that develops and manufactures smart street furniture. According to its website, the company is responsible for launching the first smart bench in Europe, and proudly boasts having sold nearly 100 units in its first year of operation. Its goal is to become the world leader in creating new and innovative solutions for everyday citizens' needs.
The company also advertises a number of awards and achievements on their website such as Most Innovative Product of 2015 (awarded by the leading business journal 'Poslovni dnevnik'), Best Start-Up of 2015 (as voted by the readers of Croatia's largest tech magazine 'BUG'), and Best Small Enterprise of 2015 (Awarded by the Croatian Chamber of Commerce).
The idea for the smart benches was originally conceived out of a failed attempt at creating LED chairs for coffee shops where customers could charge their phones. The idea failed due to production costs and the need to charge them every few days. Since then, the company taken on the greater mission of becoming "the next step to a smart city". In fact, from 14-16 November, Include will be presenting its Steora smart benches at this year's Smart City Expo World Congress in Barcelona — the world's leading event for smart city projects.
Europe as a whole has recently been making great advancements as one of the world hotspots for smart cities. In other countries around Europe, such as Italy, Austria and the Netherlands, most cities with a population above 100,000 are considered smart cities. However, Eastern Europe stands at the bottom of the list with the fewest number of smart cities, making the need for advancements — such as Include's smart benches — all the more essential in order to keep up.
Achieving this is something Dita Charanzová, Czech Republic politician and vice-chair of the European Parliament's Internal Market Committee, has expressed as a significant interest moving forward, advocating a need to learn from others. She stated, "[W]e have to always exchange best practices because we see some cities are more advanced than others. There are differences between member states but also within member states. And we have to see how Europe can motivate investment in smart cities more".
She also discussed the potential of Prague becoming a smart city. "Prague is currently working on becoming a smart city. It will not happen overnight but we're trying to learn from the success of cities abroad, especially when it comes to parking systems, which is always a key issue in cities, and also how to better manage traffic in cities. There is an ongoing discussion within different political parties on how to deliver on it but there is a general interest in changing the city of Prague into a smart Prague city", she said.
Smart cities are gaining attention on a global scale, with experts predicting that cities around the world could spend as much as $41 trillion on smart tech over the next 20 years. The upcoming Smart City Expo World Congress will showcase some of the biggest innovations in this area that could be rolled out in cities across the world moving forward — including the Steora smart benches.