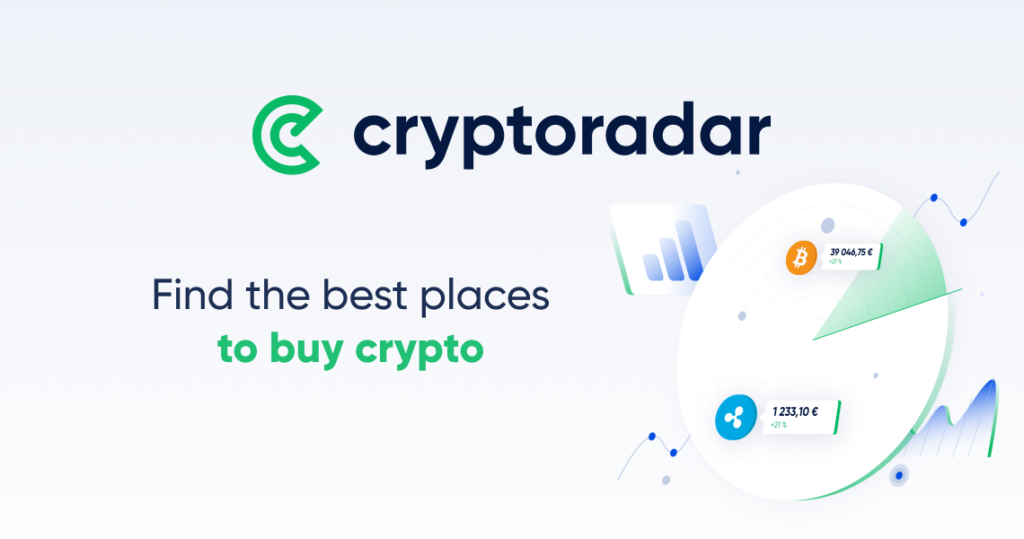 Cryptocurrency & Blockchain Technology
---
The global blockchain market will go up to $23.3 billion by 2023, with the market size for cryptocurrency predicted to reach $1087.7 million by 2026. The problem is, however, that the majority of people don't entirely understand it, with a whopping 98% of participants from a survey by YouGov failing a quiz on basic concepts related to bitcoin, stablecoins, and NFTs.
This creates a severe dichotomy with the Crypto world, as many people know that it will be the future, but at the same time, many don't understand it enough to invest in it. This is exacerbated by the fact that fintech and cryptocurrencies develop differently across multiple industries—making for a wide, diverse, and sometimes confusing ecosystem for people to sift through when choosing the best one for them.
There is a significant need for tools to improve investment decision-making processes for users worldwide. More so, there needs to be an approachable way to understand cryptocurrency that mitigates its ambiguity. Cryptoradar, a data comparison platform for crypto assets, has a real-time cryptocurrency price comparison platform that helps users compare all of the factors necessary to understand how to invest in this future-bound currency.
Taking The Cryptic Out of Cryptocurrency
With Bitcoin hovering around $67,000 Tuesday morning after it hit a new all-time soaring to over $68,000 Monday evening (Nov 8th, 2021), it is more important than ever for those interested in cryptocurrency to get savvy.
The Cryptoradar app's real-time cryptocurrency price comparison platform enables its users to compare exchanges based on aspects such as fees, prices, payment methods, features, verified user reviews, among others. The platform offers an intuitive approach where users can search for the cryptocurrencies they are interested in, filter the results by key terms they wish to analyze, and have a side-by-side visual comparison of their preferred exchanges. In essence, the user can select a cryptocurrency exchange, open an account, and start investing.
With so much financial information out there, cryptocurrency investors often struggle to find trusted sources. Cryptoradar's mission is to provide transparency in investments and allow direct comparisons of terms and features of over 70 crypto-trading platforms—removing much of the red tape that people have with investing. Providing authoritative, easy-to-understand, and actionable content, retail investors are guided through the cryptocurrency space and can be inspired to make investment decisions and build lasting wealth.
Expanding solutions to millions of new crypto seekers worldwide with the integration of Portuguese, Italian, French, Spanish, and English language support, the company is making huge strides in bringing the currency to the masses. With all information available demonstrated in a digestible way in real-time, the Cryptoradar app can serve as a reliable way to start buying in on cryptocurrency.
Crypto Applied to Real Life
According to a report by Cryptonews, crypto trades lose $2.7 million every day on average. This will only increase in the future as the currency grows more and more prevalent. This puts your valuable digital tokens at significant risk, not to mention that many people lose their investments for much less than that when they simply forget their password or code to access their account. There needs to be an easy way to keep your crypto straight.
First thing is first, it is important to do the appropriate amount of research needed to feel comfortable in the cryptocurrency provider you have chosen. If unsure, it is best to select well-established and widespread cryptocurrencies, as they tend to have a well-grounded track record and consistent demand among traders. Additionally, they are more resilient to price fluctuation with broader and easier access to potential buyers. Credibility will always come from both trusting and understanding your crypto provider.
The next consideration is the utility factor. The more useful your crypto is, the more possibilities it has, leading to more potential in real-time and less investment risk. Important deliberations for determining utility are network size, exchange-rate dynamics, the number of people using the coin, and the market capitalization rate.
A final note is that as crypto usage grows, paying tax on it is something everyone who has an interest or invests in crypto needs to know about. People mistakenly assume that because cryptocurrency is not regulated by the government, that it cannot be taxed. This is false, however.
Crypto exchanges are supposed to be treated like anything else owed when realizing gains or losses in the market because it is considered "property". So in other words, revenue services in most countries will see it as a capital asset that can be sold or exchanged. This means the crypto taxes you pay are the same as the taxes you might report for things such as traditional stocks or similar assets.
Cryptocurrencies are the emerging future of global markets, but a good rule of thumb is to not sink all of your assets by putting all of your eggs in one basket—in other words, don't sink all of your assets and only invest as much as you can afford to lose. Cryptoradar is designed to put people in the driver seat of their crypto ventures, safely transporting them into the future of international currency.
Disclaimer: This article mentions a client of an Espacio portfolio company.