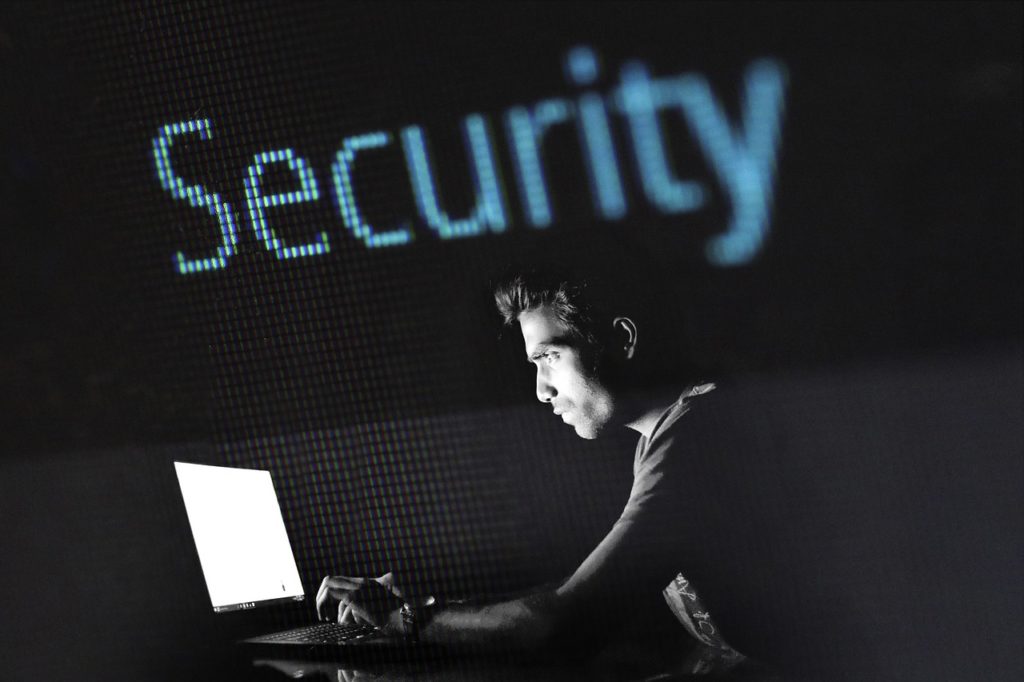 Featured
---
Two candidates of the influential POLITICO class of 28 represent the technology sector – and the increasing importance placed on cybersecurity. Who will shape Europe's digital and political spheres in the coming year?
Every year US-led POLITICO Magazine selects 28 people from 28 different countries as who they believe will be the shapers of Europe in the coming year.
The list, geared with a heavily political slant, of course, aims to point out what areas of European politics are facing the most disruption, and ultimately what implications this might have for the rest of the world.
Among the lineup for 2019 are a number of prominent or up-and-coming politicians. Yet also included are people who are focussing on technology, activism and somehow changing the thematic texture of Europe in what might be a tumultuous 2019, in political terms. This year the selection features far-right leaders, leftist ideologues and a spectrum of people that the POLITICO editors believe you should keep your eye on.
''If there's one thing we've learned at POLITICO… it's that every year in European politics is an important election year — in one country or another. Leaders emerge. Others fall. Power changes hands. Or it doesn't,'' a letter from the POLITICO editors explains.
As opposed to recent years of selecting Europe's ones to watch, this year POLITICO also chose to rank the people into sub-categories based on whether they identify as doers, dreamers or disruptors.
What is interesting in this years class of 2019, is how technology has been considered within the mix. Cybersecurity seems to occupy the minds of many of the Europe's leaders, including those from central and eastern Europe, and plays a key role in the list.
In fact, despite having just two out of the 28 candidates place particular focus on technology, both of them are involved with cybersecurity and on a mission to protect their countries from a lingering cold war that has leapt into the wireless.
Read more: These CEE countries reported most cyber attacks in 2018
But what does this mean for the future of Europe? Let us take a look at the cybersecurity candidates to further understand what their mission for 2019 really is.
Heli Tiirmaa-Klaar
Ranked in the category of 'doer,' Estonian Heli Tiirmaa-Klaar is the country's first ambassador for cybersecurity in the Estonian Ministry of Foreign Affairs. She is identified in the rankings as being at ''the forefront of a battle over what countries can and can't do in cyberspace.''
Appointed in September of last year, the minister immediately recognised what is at stake in the global cybersecurity playing field and how the application of international laws and regulations must be upheld even in the digital sphere.
Whilst first becoming part of NATO's cyber policy team, according to Estonian World, there are two sides to cybersecurity advocacy of which Tiirmaa-Klaar maintains that there should be sanctions for cyber attacks. The counterside, identified as Russia and China that many believe are behind a number of attacks upon Western democracies as of late. It has already been speculated that Russia is involved with meddling in the upcoming European Elections amid claims they are backing Italy's far-right candidate Matteo Salvini.
Estonia has long been at the forefront of digital relations, with the pioneering e-residency policy allowing for people from all over the world to benefit from access to EU regulations through application to the programme. With Tiirmaa-Klaar spearheading the country's cybersecurity policies both at home and across the continent, she is certainly one to watch.
Ronald Prins
Dubbed in the ranking as 'the spy's spy', the biography of the Dutch candidate starts with a "mathematician-turned-hacker". Anticipating how important the digital world would become for global power wars, he ran a cybersecurity firm whilst also being involved with the country's intelligence community.
Prins has been well-known in the Netherlands as a constant watchdog for dangers of cybersecurity attacks. But over the last years, his message is receiving more attention, he said in a 2017 interview: 'There is more realism. We know that certain groups, certain countries, have become very powerful on the internet. They have quite a virtual arsenal of weapons.", he explains the shift in politics and public opinion.
Now holding a seat on the country's Electoral Commission, Prins' expertise is identifying fraud taking place within the digital realms – a job that is anticipated to become ever more important within the coming year both for the Netherlands and across Europe.
According to Politico, Prins will be one of the leaders of overseeing integrity and clarity surrounding the upcoming European Elections, amid ongoing suspicions that foul-play might be at hand.
Read more: EU elections 2019: How vulnerable are we to cyber meddling?
Is Europe ready to take on cybersecurity?
Although this might be the first time many readers are hearing the names of these two representatives, they join the ranks among political heavyweights on both side of the aisle, ranging from right-wing Matteo Salvini from Italy to Leftist Barbara Nowacka from Poland.
Although cybersecurity-orientated politicians merely made a ripple in this year's Politico 28, what is blindingly obvious is that there is a need for watchful cyber eyes to monitor the upcoming European Parliament elections. Furthermore, it should not be overlooked that the concern with security in the digital world is a very recent phenomenon: In last year's Politico 28 rankings, there wasn't a single nominee recognised for involved within cybersecurity.