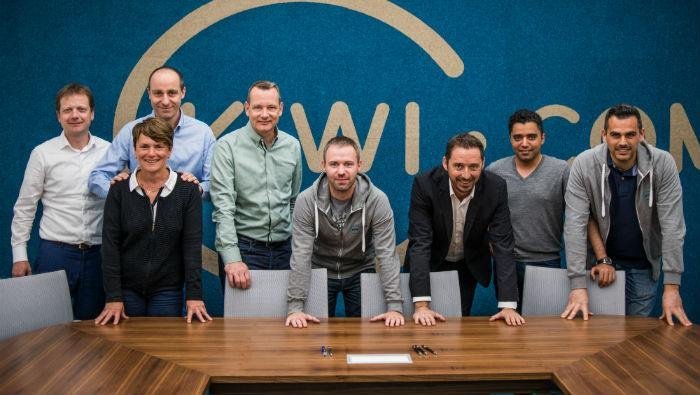 ---
Having won one of the top ten positions in The Deloitte Technology Fast 500 Awards last year, flight software startup Kiwi is now expected to reach new heights in 2018.
The Brno-based startup brings together over 700 airlines into a user-friendly search engine where travellers can compare and purchase tickets.
It's unique selling point known as 'Virtual Interlining' – a feature that the team created themselves also means that connecting flights, often with competing airlines, can then also be purchased with one click. As a result, the startup helps to pioneer new flight routes across the world.
Being unable to find a flight search engine that was both cheap and easy to use, the idea was born in 2011 by frequent traveller and now CEO Oliver Dlouhý. After developing a unique algorithm, the new company purchased WhichAirline in 2014 leading to a vast boost in users and by 2015 the company's growth rate had doubled.
Within a space of just a few years that had seen Dlouhý's vision manifest into a phenomenal reality, the company had shot from being valued at $9.5 million to being recognised as one of the top five flight sites in Europe and annually turning over €700 Million.
The staggering rate at which this startup has ascended in a matter of years serves to demonstrate the ever increasing demand for worldwide travel at low costs.
"In 2014 there were three of us," said Dlouhý whilst on a Czech talk show. "2015 there were 30 and by 2016 we had over 500 people."
Those figures have now ballooned and based on reports by the Czech Trades Offices the popular online travel agent now boasts over 1400 staff members worldwide alongside plans to open new offices in the Philippines, South Africa, Spain and China.
Dlouhý himself is an entrepreneur who attracted his own attention when Forbes placed him in Europe's '30 under 30' category last year. At the same time last year he was also in the running for the 'Křišťálová Lupa Award, Personality of the Year'. Like with any startup mentality his approach to new technology is spontaneous: "You just need to start and you will adapt," he said about launching the online platform.
The flight comparison market that Kiwi finds itself amidst is becoming an increasingly global business involving travel giants such as Skyscanner, KAYAK and Momondo. But a quick search of an identical flight ticket revealed that Kiwi offers the most cost-effective price and a guarantee of cover if any connecting flights are missed. It's smart website and quick, intensive search results help to accentuate its' usability in such a competitive market.
Recognised as Czech Republic's fastest growing startup, it has interestingly been rumoured by a Czech publication that Kiwi will be up for sale this year. But it remains to be seen in what direction the startup will go or how many more awards they're set to gain in the coming months.