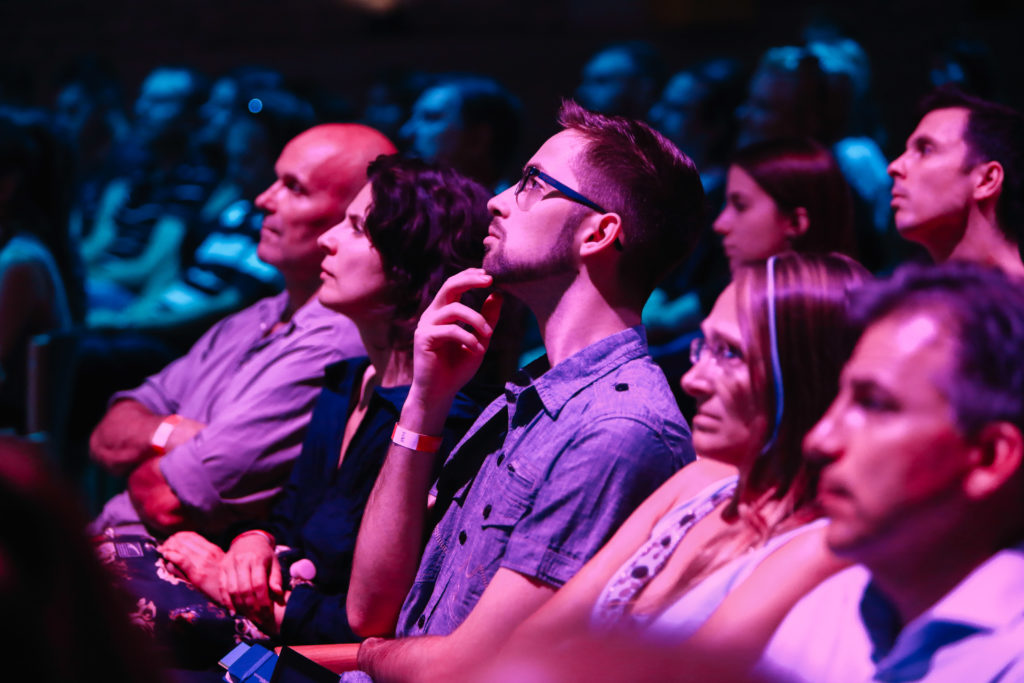 ---
Budapest-based Design Terminal is a non-profit organisation that is pioneering change throughout the city. The group hopes to enhance the larger progress of Hungary's startup ecosystem through a series of mentorship programmes that can benefit the development of innovative Hungarian technology.
Since launching in 2014, their mission has chimed closely with the increasing wave of tech companies that are now descending on Hungary and as well as further afield eastern Europe, having spotted the unexploited benefits of the region. What has begun to happen as recently as this year is an influx of Hungarian startups, such as AlMotive and Organica, have received large amounts of capital which have drawn the attention of international crowds. What's more is that Budapest also recently welcomed asset manager hub BlackRock into the ecosystem, further exposing the potential of the area.
"The biggest advantage of the Budapest startup ecosystem is its inherent opportunities for growth. This means it is possible that Budapest could become a base for international expansion for an enterprise," says Maxim Prihodko, co-founder of StudyX and Design Terminal attendee.
Design Terminal has continued to grow into a well sought after support opportunity, which has seen teams from over 25 countries apply for their most recent spring semester international program. The three top selections of the event then had the opportunity to relocate to Budapest for a three-month intensive development program alongside Hungarian tech teams.
Elīna Ingelande, founder of LearnIT, also spoke of Design Terminal's potential.
'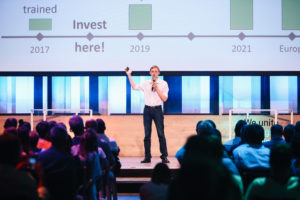 'The fact that I moved to another country helped me to see my enterprise with a different eye, to filter out its weak points and pinpoint those hidden opportunities that I had not noticed before." says Elīna. ''All ambitious company managers fall into the same trap of just concentrating on that day's tasks, although they would prefer to be thinking about the long-term objectives of their enterprise. That is another reason why it is worth applying for the mentoring program of Design Terminal."
In the run up to Design Terminal's next mentoring event (applications are still open) 150Sec also caught up with the team behind the Budapest accelerator to find out more about their mission and the Eastern European startup scene.
What is the background of Design Terminal?
"Design Terminal is an accelerator which connects startups with corporations and supports the development of the regional entrepreneurial ecosystem. Our mission is to bring together talented startups with innovative corporations so that they can provide long-standing values for the whole society. Since the launch of the talent management program in 2014, Design Terminal has helped 800 startups reach the global market."
What is the aim of the upcoming Design Terminal Demo Day?
"The aim of the Demo Day is to introduce our startups and their innovative, socially conscious solutions to our corporate partners, investors and the general public. It is a milestone for our mentees because the work they put into the 3-month long, intensive program is finally manifesting in front of their eyes."
What makes your event different to the other tech events that we have seen recently in Budapest?
"Design Terminal develops their startups with a holistic approach, for example having architects or designers as mentors, which always gives the pitches an interesting edge. We are working on making the Demo Day more interactive and inviting the audience to participate more actively and not just watch the pitches. This year we had an Audience Award, where the bystanders have a certain amount of 'money' at the beginning of the event and they decide which startup would they invest in. The one who gets the highest amount will have a lunch with a renowned investor, so they can discuss the startup personally."
How can a startup benefit from working with you?
"Our mission is to build bridges between corporations and innovative startups. We teach the teams how to deal with corporate partners and how to build a long-lasting relationship. In the long run, it is a mutual benefit – the startup gets clients and a chance to grow their business and the corporation benefits from implementing an innovative solution into their operations. Together, we can make a change – for their employees and for society. That is why we are looking for optimistic and determined personalities into our talent management program."
What are the benefits of launching a startup in Eastern Europe? And how is that different to other tech ecosystems?
"Eastern Europe is an emerging market, which is still cheap compared to the Western part of the continent but has all the same services, knowledge and resources. At the same time – to be honest – the people like to be here, because of the vibe of the region. BlackRock recently opened an innovation centre in Budapest, and many other players are on their way to the country. Success stories from the last two years showed us that international recognition and Silicon Valley investments are not impossible for an Eastern European or Hungarian startup offering a meaningful product – it happened to Organica and also with AIMotive."