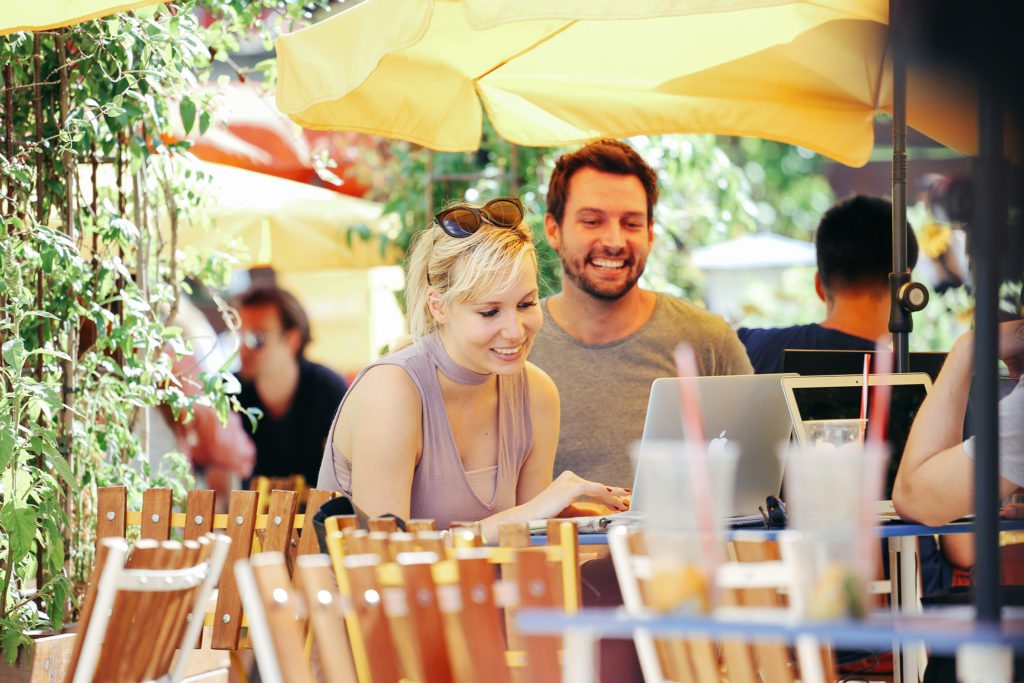 ---
With not long left to apply to Budapest-based Design Terminal's mentoring program, 150sec spoke with Zoltán Ács, the head of innovation and acceleration at the accelerator, to find our what startups could expect this year – and why they should come along.
Design Terminal will give startups with a social impact focus a three-month business development program.
The incubation ecosystem, based in Budapest, aims to help startups improve their business models with the program, with mentoring from some of the best.
In this year's program, local and international professionals including Gergely Hodicska from IMB Budapest Lab, media expert Zoltán Várdy, and Deutsche Bank innovation guru Zsófia Pulay, will provide mentorship.
There have been a number of success stories from the mentorship, too. Former mentees include Route4U, a company that aids the commute of wheelchair users; Platio, that develops pavement generating energy; and GyermekSOS, which eases emergency healthcare.
Last year, the program was so popular, a third of applications came from abroad – including as far as Chile and India.
Mr Ács said that they hope they will be able to inspire businesses worldwide to be more socially responsible with the program.
"It's a topic [being more socially responsible] in which everybody is involved in but there are not so many accelerators in the Central and Eastern European Region which put this mission on their flag," he told 150sec.
"Focusing on solving the real issues of the world is something which has been a bit forgotten in the last couple of years' startup hype.
"Running a social impact accelerator means that we don't believe empty buzzwords, fashionable bubbles or short-term mindsets. We believe in real innovation and people who want to solve real problems and build flourishing businesses based on that.
"We shouldn't miss the focus: all of us want to form the life of the society easier, healthier, happier. Technology is only a tool in achieving this and bubbles are the symptoms of the short-term mindset. Keeping the focus, seeing what is really important for the society is a virtue, a value what we share in Design Terminal."
He added: "Technology will change our life – this sentence is a cliche. However, it's important to recognise that technology in itself is uninterpretable. It always arrives to a given society and economic environment and has an effect on it. Now digitalization reproduces inequalities in many ways. Just think about the stagnating middle class in the western world which owns those non-digital, local businesses that are being replaced by digital and global services controlled from the Silicon Valley.
"I am totally pro-development and technology, don't get me wrong, but we must admit that there are many who lose. This is capitalism, this is competition, and this is how we have to embrace it although inequality over a certain extent might cause very serious social problems. The broader society will only accept these transformations of technology that are able to solve the real problems.
"If society will be divided into tech elite with huge, monopolistic tech giants and useless but hip capsule orange juice startups and the rest – poor with lack of digital skills – it's a wrong direction."
Mr Ács also said that this year's program will differ from last year's as there will be more mentors – including "superstars" such as Gergo Hodicska, the co-founder of Ustream, and Zoltan Vardy, the former vice-presient of NBCUniversal Media.
Startups will also get access to various grants of up to €8,000.
The three-month program will see startups working in a strict routine, taking part in bi-weekly workshops with mentors and one-on-one mentoring sessions twice-a-week.
There will also be social events so teams can learn from each other.
Mr Ács said that the program has had some "remarkable success stories".
"We are looking for many more startups whom we can be proud of in the future and who can serve as success stories," he said.
"That is why we will start a new batch of our mentoring program from March, for which the application is ongoing. If you feel you have what it takes, don't hesitate to apply."
Applications are open here until February 4, 2018.