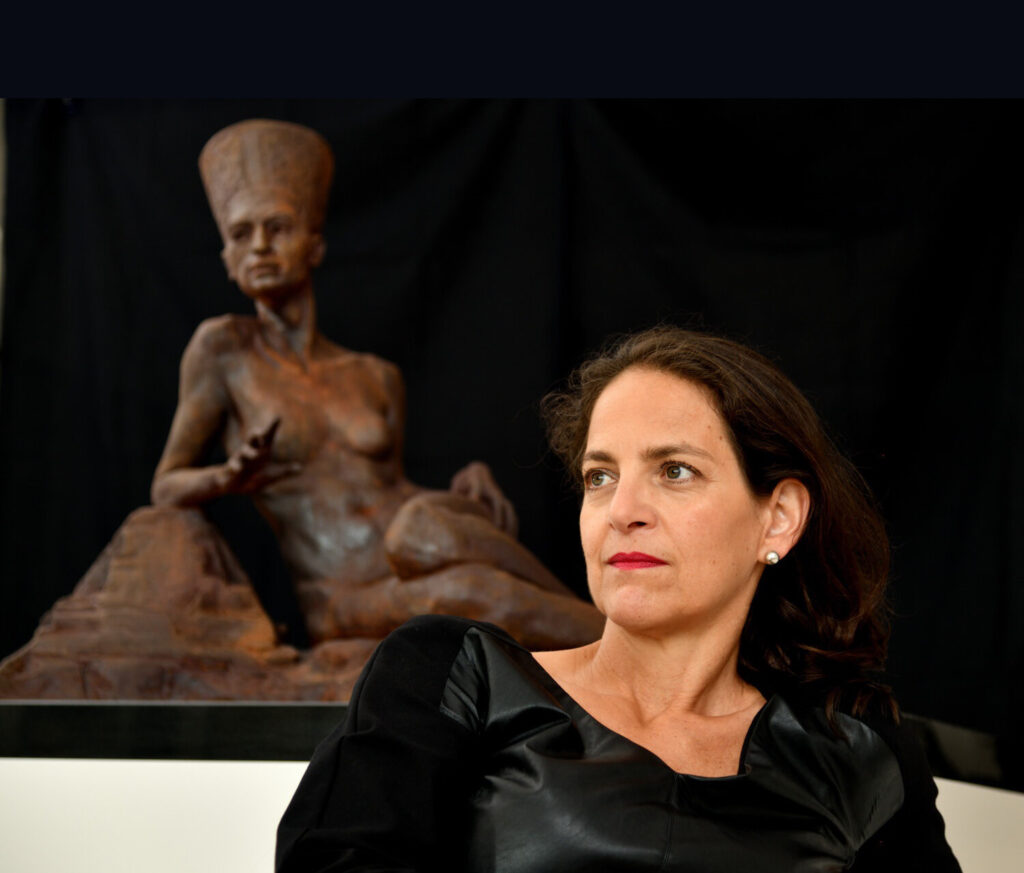 Events
---
Some of the most recent works of Dr Gindi, one of Switzerland's foremost sculptors, will be on display during Art Basel week – at Basel Art Center, a Swiss nonprofit organization specializing in curating and managing fine art exhibitions.
Dr Gindi will be hosting a reception on September 25 from 6 p.m. to 8 p.m. local time, according to a press release issued by the center.
Her works will be exhibited on the sidelines of Art Basel, an international art fair staged annually in Basel, Switzerland; Miami Beach, Florida; and Hong Kong. The fair is held in collaboration with the host city's local institutions with the aim of growing and developing art programs.
"Dr Gindi' s sculptures are both a testimony of the daily suffering of us humans and our budding reclamation of life—rendered through her three-dimensional art," the center wrote, announcing the exhibition entitled "The Quest for Infinity".
"By unravelling the ultimate infinity inherent with our own existence, we might be able to act composedly, and ultimately care for others," the German-Egyptian sculptor said in a recent interview.
Educated as a medical doctor, Dr Gindi, according to her website, "spent her entire life wandering around different cultures and alongside emotional abysses" and has set out on a journey to "understand why certain phenomena appear as they are and why she interacts with them in the way she does."
The artist has lived in Switzerland, Italy, France, China, Egypt, Hungary, and Germany and has previously held exhibitions in Switzerland, Spain, Italy, Germany, and China.
She is a member of the New York-based National Sculpture Society and was a finalist at the 2021 International ARC Salon.
"Over the years, my experience in both science and life has taught me that our existence and options are infinite—if we allow them to be. Submitting to fate and having a sense of resignation can often be the norm, but if we can metamorphosize these attitudes, we shall be able to model the infinity of our existence," Dr Gindi says of her interest in the theme of infinity.
Her sculptures are made from different materials, with the most recent ones being generated of clay and later transformed into bronze.
One of her latest works is called "The Horticulturist". "A gardener is germinating his infinite self. Prolific seeds of ardour he planted that should by now be grown. Indeciduous roses warm his field of bones. I bloom just for you he says," reads its description.
Entry to the reception hosted by Dr Gindi at Basel Art Center is free, but seats are limited.