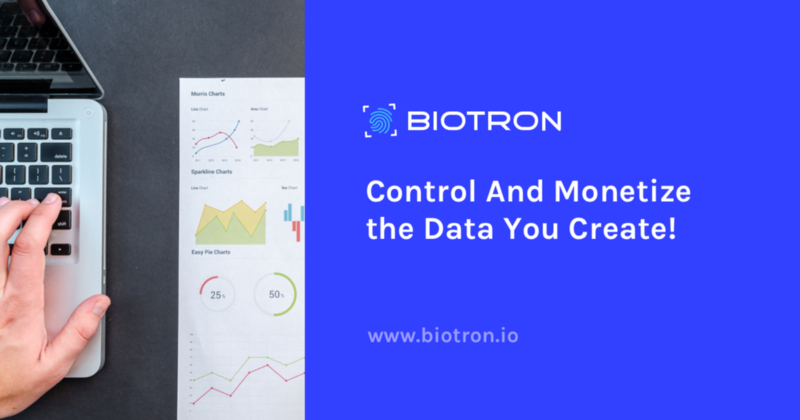 ---
Blockchain technology has catapulted into the limelight in recent years, attracting worldwide attention with its promising potential. In fact, it has been shown that simply adding "Blockchain" to your organization can send its shares soaring, demonstrating the increasing value of this word.
Despite its worldwide acceptance, Eastern and Central Europe have very rapidly become a hotspot for this exciting tech. Numerous startups and companies have flourished within this space, with many using blockchain at their very core. To get a better idea of the current environment and how this technology is being used we spoke with Pavol Magic, the CEO of Biotron, a fully transparent personal data analytics platform empowering individuals and organizations.
Many parts of Eastern Europe are very forward thinking with this technology. Last month, Slovenia's prime minister and other members of the government attended a meeting with blockchain start-ups to discuss the advantages and opportunities that this technology may produce in the country. Why do you think Eastern Europe has been so keen to adopt this technology in comparison with other parts of the world?
Central and Eastern Europe have always been close to technology in general. Programmers from this part of the world are winning many international competitions. The second reason may be that Central Europe has a significant presence in the global antivirus business. This can also be associated with many blockchain projects that were in that territory before the crypto was this popular.
A recent survey found that Czechs prefer Bitcoin over the Euro. Do you see a rise in Cryptocurrency occurring across Eastern Europe, perhaps replacing the current currencies?
Blockchain as the technology will definitely go through a massive adaptation, but the cryptocurrencies as we know them today are not much a tender. Rather they are acting as an investment, alternatively, they can move the value very far and very fast, not like the classic tender where money is exchanged for some goods. In order to make any cryptocurrency a full-fledged payment, it would have to be in the whole chain of people's lives from wage to whatever costs a person has.
Earlier this year, it was announced that Slovakia is planning to tax Bitcoin? Do you think this is viable and how is it likely to affect its use within the country?
Every country that thinks wisely today looks at how to work with this trend, and Slovakia is no exception. We will see how this develops, but nowadays many experts are working on the legislation changes. If this would be a reality, it would certainly make life much easier for all the people working in the area.
Blockchain aside, how would you describe the Slovak Startup scene for those who have not been there and are unfamiliar with its ecosystem?
We still lack the famous exit that can better kick off our ecosystem. There have been a number of companies that achieved world-class success. Sygic, Eset, or Pixel Federation are already working companies. Our ecosystem has gone through a disillusionment, 5 years ago everyone wanted to create a startup. It was sexy, everyone was talking about it. Today "image startupists" have started to separate from the real companies that work very hard and reach the world. For example, Vectary, Slido, Exponea, Photoneo, but there are many more. Since the first coworking space "The Spot!" was opened, the places where the startups have been set up have changed a lot. The "0100 campus", the first Slovak international coworking and the "HubHub" and also the "Impact hub", which is part of the global network. As for the blockchain, we have more options in Slovakia, such as the "Progressbar hackerspace" or the emerging "Paralelná Polis".
Do you have any advice for Slovak blockchain startups looking to enter the international marketplace?
No reasonably scalable business can be done locally in Slovakia because only 5 million inhabitants live here. Watching globally is absolutely essential. No need to think only about the local market at all.
On a somewhat separate notes, in general, what are you really looking forward to seeing develop from blockchain technology over the next five years?
I really look forward to the day, when people get out of this crypto madness and the blockchain technology moves forward so it can really be adapted. Blockchain can really change a lot of industries and the world itself, but it still requires a lot of work and not just speculation on stock exchanges with companies that are unable to deliver a real product.