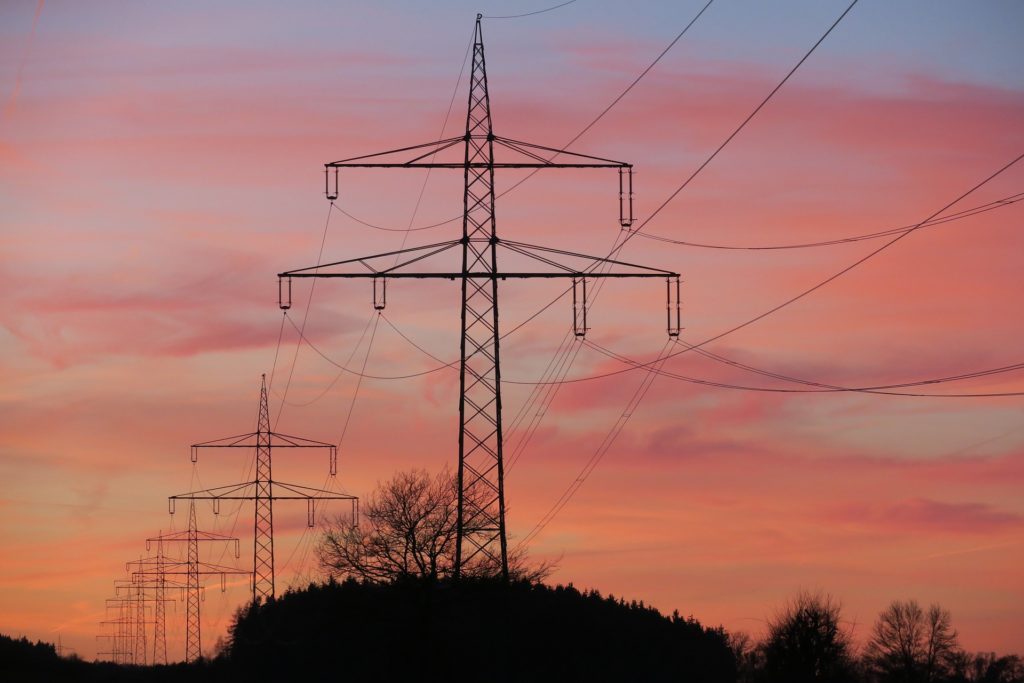 Startups
---
A Slovakian startup is working on enabling electricity consumers to use power more efficiently through the application of artificial intelligence (AI) and blockchain technology.  150sec spoke with Tibor Tarabek, Fuergy's Chief Data Officer, to discuss how the latest technology is being deployed to reduce energy use and costs.
Recent years have seen increasing efforts to reduce CO2 emissions in response to climate change.  Europe is taking a strategic approach to tackling the issue.  Last year, the European Commission published a strategy document which sets out an ambition to achieve carbon neutrality by 2050.
Efficient power usage and maximising the potential of renewables is another approach that Bratislava-based startup Fuergy is targeting.  The company offers a device which can be installed in homes and businesses, and the technology inside it provides an opportunity to reduce the cost of electricity used and trade surplus energy.
How It Works
The most obvious target market for the system are small and medium sized enterprises (SMEs).  Businesses usually have to sign commercial contracts with energy suppliers.  Such contracts can be quite restrictive, Tarabek from Fuergy explained.
"When you are a company, you will get a contract from your supplier in which you will have to agree the amount of energy you will use, together with the principal usage times," he told 150 Sec. " You have to know your energy demands.  You will agree on the 'energy spending curve' and you have a responsibility to follow it."
These contracts are quite limiting and in the cut and thrust of everyday business, it can be difficult for businesses to stick within the contract terms. A business may have to put on a night shift for example – in order to meet production targets. Such an eventuality would lead to excess use of electricity at a time that had not been previously agreed as per the contract.
Penalties for going beyond contract terms are usually onerous.  In Fuergy's home country of Slovakia, these can involve payments for excess usage at a price point which may be elevated by up to 300%.  The majority of energy suppliers in Europe take this approach.
The logic is that the power plants need to be in a position to anticipate the energy demand.  Otherwise, they will be running at higher levels of inefficiency. In this respect, Fuergy's system comes into play by going out onto the energy market and buying energy as needed. Its device sits behind the electricity meter – meaning that any trading can take place via the device without the involvement of the client's principal energy provider.
AI Technology
"The AI is built in but it needs certain data inputs," Tarabek explained. "For example, weather forecasts and the grid behaviour forecasts from the grid operators. Additionally, inputs are required from the client-side."
Over time, the AI learns client-side behaviours. It analyses the client's energy spending habits. After several days it establishes a pattern.  Naturally, the system over time becomes more attuned to the client's precise usage habits and the specific levels of usage at different times of the day and night.
Energy Trading
The algorithm is also programmed to go out onto the energy market and buy electricity.  Each Fuergy device contains a battery. For householders, it can range from 5-40 kWh in terms of capacity. SME and industrial clients can be facilitated with greater capacity, with two current pilot installations implicating devices with 200 and 600 kWh rated capacities respectively.
The system is smart enough to use this storage resource for optimum results based on all of the data inputs. If energy is not required at a time when energy rates are lower, the system will go out onto the market and purchase energy at this cheaper rate, storing it in the battery for use later (when rates would typically be higher).
With the system implicating AI, which churns through and acts upon the various data inputs for optimal results, SME customers can keep within their agreed energy service contracts without penalty. "Our device is always capable of fulfilling this energy spending curve up to the level of +/- 7%," states Tarabek.
Harnessing the Power of Renewables
Due to rising energy costs and ongoing policy changes and incentives, renewables such as solar and wind energy are increasingly being exploited by SMEs and retail customers. However, the perennial problem with renewable energy is its intermittent nature. Much of that energy is being wasted. In the case of Fuergy's system, it also accounts for local power usage and selling the very same technology back into the grid.
If a customer has solar-generated power and it's produced at a time when it's not needed locally, the system can decide to store it in the battery for use later. Additionally, it can be stored in the battery and sold on the energy market at peak time when prices are higher.
Trusted Energy Trading Through Blockchain
It's in the case of such domestic customers that the company plans on utilising blockchain technology. Tarabek explains that retail-level deployment makes "a good case for blockchain because everybody is paid accurately, based upon the actual energy they've provided to the grid."  The major benefit of blockchain generally is the establishment of trust through a blockchain ledger that all stakeholders can rely upon.
Although the use of energy trading and AI is settled within the system, the company has not yet finalised the blockchain aspect. In addition to acting as an immutable record, it may also implicate a utility token. This would facilitate peer-to-peer trading of excess energy between retail customers with settlement achieved via the blockchain's native utility token.
While its principal objective is to act as a means to achieve a more effective and efficient use of energy, the system can also act as an uninterruptible power supply (UPS). A percentile of battery capacity can be allocated and programmed for this purpose while the rest of the battery is utilised with the system's primary objectives in mind.
The Inevitability of Intelligent Energy Systems
Such systems are a win-win for all and at face value, it would seem that we are going to see the widespread roll out of this type of technology very quickly. The end user optimises their energy usage, wastes less and pays less. On a macro level, the power plants can better anticipate demand. If such AI based systems are rolled out en masse, the overall energy demand requirement will become much more predictable.
Fuergy is already in advanced stages of discussion with a number of utility companies, with a view towards collaborating in the roll out of the system at a consumer level.
Notwithstanding this, power companies will have to adjust to a new reality. Using less energy and more renewables will ultimately mean that their revenues are likely to decline as volume usage is curbed. However, if climate change is to be tackled, this is a reality that they will have to embrace.
This article features a partner of an ESPACIO portfolio company.