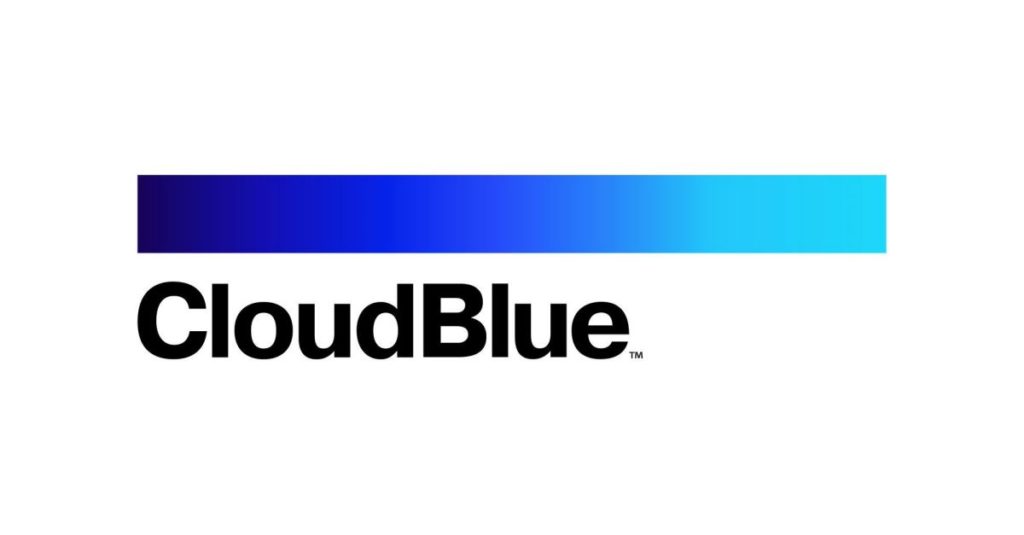 Featured
---
CloudBlue's Go-To-Market (GTM) Fast-Track program is meant to serve as a primary driver for the growth of its ever-expanding community of independent software vendors (ISVs) and Cloud Service Providers who can help further enrich the existing ecosystem, says an executive at the world-leading cloud technology company.
"The program we have today will grow and become the glue within the community that we want to build. We want to get different types of companies to talk to each other and exchange their knowledge and experiences," Aleksander Cvetkovski, Global Director of GTM and Acceleration Services, told 150sec.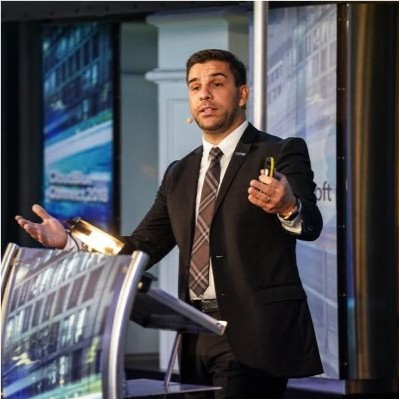 CloudBlue, an Ingram Micro business, recently announced the latest version of its GTM Fast-Track program, which aims to shorten the time it takes for the intellectual property (IP) of ISVs to reach the go-to-market stage through the channel.
Dubbed version 2.0, the now "fully automated" program has "effectively and efficiently reduced the costs for IP owners to showcase their solutions to world-class Cloud Service Providers while accelerating the time-to-revenue by up to 50% for Cloud Service Providers with targeted campaign and GTM enablement."
"We saw that ISVs have the challenge of approaching Cloud Service Providers and showing them why they're relevant to their business, why they should onboard them into their portfolio, and how they will support the Cloud Service Provider with content, assets, marketing, and sales support," Mr. Cvetkovski said when asked how the program started in the first place.
Matchmaking
Mr. Cvetkovski explained that CloudBlue acts as an "orchestrator" and helps Cloud Service Providers identify and qualify the right opportunities and pair them with IP owners that are aligned with different aspects of their business through the revamped program.
Thirteen partners have joined the new GTM Fast-Track program, namely Acronis, AvePoint, Confiva, ContractZen, CWS, Cypherdog, Fractalia, FreshBooks, Hostopia, Netsweeper, Odix, Rushfiles, and TeamViewer.
"This program is paramount to our ecosystem success, and we'll be adding more and more ISVs to our ecosystem and establishing long-term relationships with them to make sure we have a broad portfolio of relevant ISVs for Cloud Service Providers. It's something that will drive our community to the next level," added CloudBlue's Global Director of GTM and Acceleration Services.
CloudBlue maintains the program adds real value to ISVs as it helps them create a winning GTM plan that makes them stand out from over 200,000 vendors that exist worldwide and "offers a solution to outdated vendor business models and processes that have been a constant impediment to business growth prior and during the pandemic."
"If you're an ISV coming into our ecosystem, we'll be able to create a virtual showroom for you that talks business benefits of your solutions to Cloud Service Providers immediately. Also, we'll be able to standardize the go-to-market enablement so that the Cloud Service Provider can consume it instantly," Mr. Cvetkovski said.
New features
As for the major differences between the present and the previous editions of GTM Fast-Track, he noted one of the distinctive features of the updated program is that they have completely digitalized the go-to-market enablement process.
"We had a hybrid go-to-market approach before COVID-19 and were delivering workshops on-site to enable the participants to launch a new proposition. For the new version, we picked the best possible parts of the earlier framework and translated all of that into online enablement and courses."
Another "massive" value add, according to him, is the introduction of insights from the CloudBlue ecosystem and the GTM proficiency analysis from Cloud Service Providers—which are "specific" to CloudBlue and Ingram Micro—in order to power decision-making, go-to-market tactics, and the strategies that are being designed within the ecosystem.
"The information that we sit on can literally change how some of the companies are doing in terms of revenue," Mr. Cvetkovski said, describing the feature as the "secret sauce" of CloudBlue—a hyperconnected ecosystem of 200+ top-selling vendors, 200+ leading brands, and more than 80,000 partners globally.
Elaborating further, he explained that the analysis provides "actionable" insights based on information about the strategic intent of a Cloud Service Provider, their business model, their capabilities, and the go-to-market motion.
The Global Director of GTM and Acceleration Services at CloudBlue added that the feature enables the hyperscale platform to identify the right opportunities, tailor the insights, and bring the right partners together.
Criteria to choose participants
The go-to-market proficiency analysis of Cloud Service Providers, as Mr. Cvetkovski says, plays a significant role in the process of selecting new partners to join the invite-only program.
"We look at market trends, the overall go-to-market proficiency of our ecosystem, and the data coming out of CloudBlue and Ingram Micro. Trends are extremely important because they help us predict what our customers need to have in the ecosystem."
Mr. Cvetkovski feels proud that they are "solving one of the biggest challenges in terms of how a Cloud Service Provider can consistently and sustainably grow its cloud business" and believes that this achievement is a major milestone resulting from the efforts of a team led by Tarik Faouzi, CloudBlue's Senior Vice president and General Manager.