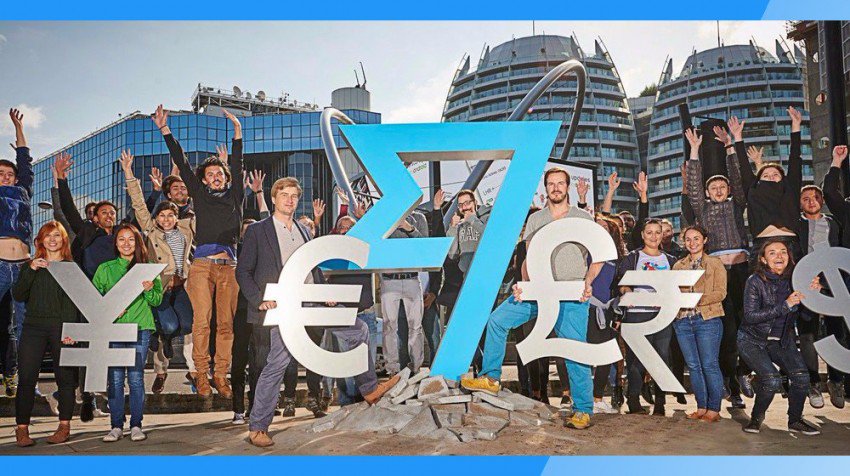 ---
Fintech startup TransferWise announced exciting news yesterday, worth a unicorn name. They raised €23.3M ($26M) with company valuation of €990M ($1.1B) in Series D.
The round was led by Scottish asset manager Baillie Gifford joining already existing investors Andreessen Horowitz, Peter Thiel's Valar Ventures, Sir Richard Branson, Index Ventures, and Seedcamp, which brought a total funding to date up to €104,87M ($117M).
TransferWise is an online money transfer service, helping people to save money while transferring it oversees. The company owns banks accounts across the wold, collecting the money in one currency and paying out in a different currency from local bank account at the receiving country. So there is no actual currency exchange happening in the background which saves a lot of money.
The news about new investment round were announced along with the moving into money transfer for small business.
"There is a huge amount of transparency missing and money is taken from [small business owners'] pockets without justification," said the CEO Taavet Hinrikus.
The Telegraph show the comparison of the oversees transfer fees, that are currently charged by different UK banks, which proves it to be a big market and a big potential new customers.
The estonian founders (Taavet Hinrikus and Kristo Käärmann) are not new in the startup scene. They worked at Skype, which also solved the problem of the costly long distance calls.
Currently people are moving £500M (€658,63M) every month on TransferWise, that means they're saving themselves over £22M (€28,98M).
End of January we covered a story about Lithuanian Startup TransferGo, which is doing the same thing and is also growing pretty fast. Looks like this part of fintech is a very sweet cake and everyone wants a bite of it.
[easy-tweet tweet="Estonian Founded @Transferwise – First Eastern Europe #Unicorn #Startup" user="150sec" hashtags="CEEmakers" url="http://goo.gl/xhMKKA"]
References:
TechCrunch
The Telegraph
Business Insider UK
Images: TransferWise