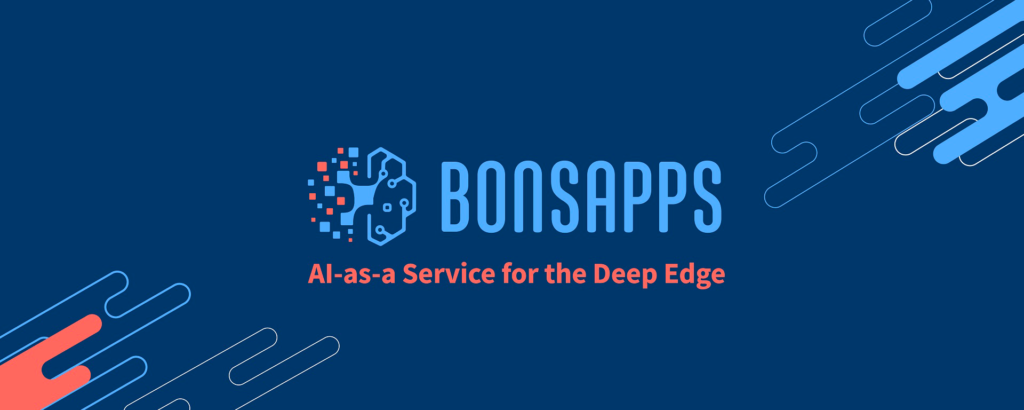 Featured
---
As part of an EU-funded project to help enable Europe to become a leading global player in the coming "AI-as-a-Service" economy, BonsApps, a consortium funded by the EU Horizon 2020 research program recently launched its second Open Call to Small-to-Medium Enterprises (SMEs) seeking to develop AI-enabled products and services.
Eligible startups can apply to the program until November 2, 2022, if they would like a shot at receiving €74,000 in equity-free funding to develop their own AI solution over the course of the six-month accelerator program.
Participants will receive guidance and support from eight industrial and academic partners which include ISDI, Hes-so, Nviso, FundingBox, ST Microelectronics, BCA, BTH, and UNIBO, whose professional expertise will help founders at all stages in AI adoption move from the drawing board to the marketplace.
Successful BonsApps accelerator applicants will also be provided a voucher to engage external AI experts and High-Performance Computing (HPC) providers and will be awarded 'certified AI user' status on the Bonseyes Marketplace platform.
Bonseyes' secure and distributed AI-as-a-Service (AIaaS) platform was built to reduce the time and development costs for AI@Edge products and software, like AI-enabled IoT devices, or endpoint services that collect and process data in real time.
For startups with limited to no experience working with AI, applicants are encouraged to consider how they might align with the following categories of readiness when it comes to AI adoption:
AI Aware – SMEs seeking to find an AI-based solution for their company.
AI Ready – SMEs who require little or no development resources to the scope and implement their AI solution.
AI Competent – SMEs with limited resources and budgets looking for a collaborative innovation channel for a new Proof of Concept to scale up their internal resources.
After startups self-assess they must construct a pitch with high commercial viability.
BonsAPPs' goal is to establish Europe as the leader in Machine Learning (ML) and Artificial Intelligence-enabled solutions by identifying high-value challenges and arming small businesses and startups with the capital and know-how they need to develop reusable solutions to those challenges.
It is strongly recommended that applicants carefully read their Guide for Applicants before proceeding to complete their Application Form available on the Fundingbox platform, with any queries not addressed in the application FAQ page addressed to [email protected].
The BonsAPPs team will organise info days and online webinars about this Open Call that will be announced through the BonsAPPs GET HELP website and community.