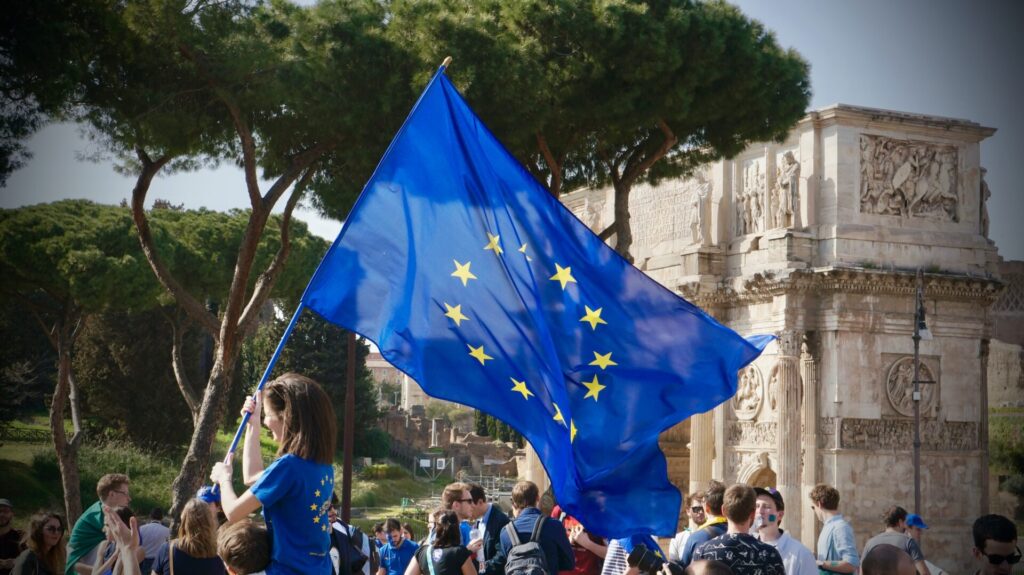 Technology
---
The European Investment Bank Group (EIBG) is receiving support from five major European Union nations in funding the scale-up initiative, which seeks to assist European start-ups in their late-stage growth phase. The European Tech Champions Initiative (ETCI) aims to fend off the threat of non-European investors acquiring such businesses as they become more established.
The ETCI was launched earlier this month, combining financial contributions from Germany, France, Spain, Italy, and Belgium, with the aim of bolstering the European Investment Fund's (EIF) extensive work across Europe's venture capital markets.
Aiming to mobilise more than €10 billion of investments into innovative companies across the continent, the initiative boasts an initial €3.75 billion of capital to tackle the European scale-up gap.
Structure
This ecosystem takes a 'fund-of-funds' form, meaning that, rather than funding start-ups directly, it will invest in large-scale venture capital funds from the EU. In turn, such funds will have a greater capacity to provide growth financing to Europe's tech champions.
The initial cash injection into European venture capital funds will also help tackle the numerical disparity of these funds when compared to those in the United States, whose venture capital funds are far richer. The number of funds worth more than €500 million is six to eight times greater in the US than in Europe, a gulf the ETCI aims to overcome.
Spain, Germany, and France have pledged an initial €1 billion each, while Italy and Belgium will provide €150 million and €100 million retrospectively. The EIBG has offered €500 million, and it is hoped that, soon, other EU member states will follow suit. In fact, when originally proposed by France at an EU Council meeting in early 2022, the concept was supported by Germany, Denmark, Estonia, Greece, Spain, Italy, Latvia, Lithuania, Luxembourg, Netherlands, Austria, Portugal, Romania, Finland, and Sweden.
The EIF, with shareholders including the EU and the EIBG, will be managing the ETCI. Alain Godard, former CEO of the EIF, has been named as the ETCI managing director. Marjut Falkstedt, current chief executive of the EIF, stated, "As manager of the ETCI, we will be using our scale and expertise to nurture a sustainable late-stage growth ecosystem capable of supporting homegrown innovation."
Indeed, the European Investment Fund will own 5% of the ETCI, earning a proportion of profits and therefore invested in the project's success.
Closing the scale-up gap
Tech start-ups in Europe have often lacked the necessary capital to compete on a global scale. In fact, the EIBG estimates that over 75% of highly developed tech businesses are being acquired by financially superior foreign investors, namely those from the United States and China.
Werner Hoyer, president of the EIBG, explains, "We must now make the effort to help innovative ventures to grow beyond the start-up stage. The most promising European innovative companies see their growth held back by the difficulty of raising sufficient capital from funds based in Europe."
Launching tonight: our #ETCI funding initiative for European #scaleups – live from Brussels with € commitments and on-site presence by finance ministers from 🇫🇷🇩🇪🇧🇪🇪🇸🇮🇹.

Live broadcast at 6:30 pm CET 📺 via https://t.co/NdXf5zGGgx pic.twitter.com/bPBDDzFIGr

— European Investment Fund (@EIF_EU) February 13, 2023
The ETCI hopes to bridge this gap by increasing funding for tech companies worth over €50 million, allowing them to compete on a global scale whilst staying in Europe. This would boost the number of high-skill jobs across the continent, promoting home-grown innovation and rapidly developing Europe's tech-based industry. The EIBG have labelled this a 'positive self-sustained dynamic', insulated within the EU.
Christian Lindner, Germany's Federal Minister of Finance, claimed, "With the European Tech Champions Initiative, we are now filling a gap in the financing landscape and strengthening Europe's strategic autonomy."
Potential stumbling blocks
The initiative is relying on long term success to justify its heavy capital investment. Therefore, the ETCI has enforced strict regulations upon benefitting venture capital funds, such as the requirement to reinvest at least the amount they originally receive back into the EU. They must also invest a portion of their portfolio into European businesses.
The global interests of many top venture capital funds could therefore deter their participation in the ETCI, and questions sent to ETCI regarding qualifications for VC firms to participate in the fund of funds were not immediately answered.
However, the initiative's plans are ambitious and, if successful, would provide significant profits to those involved. With projects already being put in place, it is up to the venture capitalists to decide whether they have faith that the ETCI's goals will materialise.