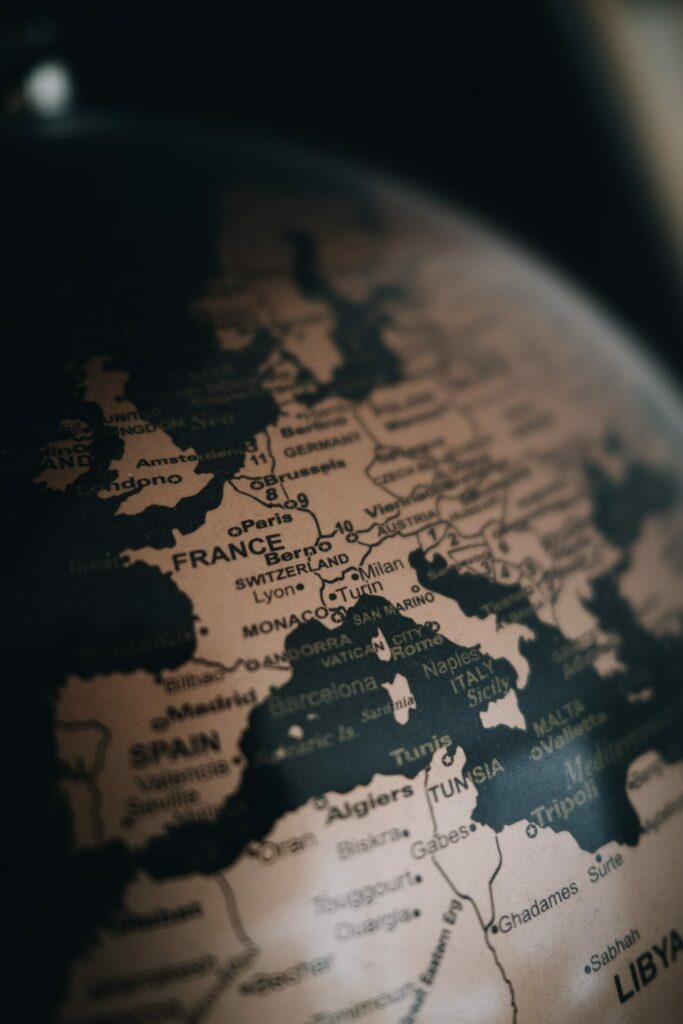 Uncategorized
---
Valued at $1 trillion and accounting for 25% of the world's crypto transactions in 2021, Central, Northern, and Western Europe (CNWE) has surpassed Eastern Asia as the world's largest crypto economy, but data suggests limited adoption by the average European.
Yan Ketelers, the CMO of Venly, a Belgium-based crypto management platform, sees the rise of crypto as "a logical evolution of asset classes. We live more digital than ever, and need more efficient ways to store and exchange value."
The data comes from Chainalysis, a crypto data and research firm that studies global trends in cryptocurrency. According to their 2021 Geography of Cryptocurrency Report, 50% of CNWE's individual crypto transactions had a value of $10 million or more, indicating that crypto adoption by large investors is widely responsible for Europe's rise as a crypto powerhouse.
According to the report, despite being a global hotspot, crypto it is not utilized by the average European, especially compared to other regions. Not a single CNWE country broke the top 20 of the 2021 Global Crypto Adoption Index, which ranks average crypto use per capita.
According to Ketelers, the sharp learning curve of crypto may be responsible for the hesitancy of average Europeans, a sentiment shared by small businesses due to unclear regulatory frameworks. Ketelers said, "Even the easiest apps like Coinbase raise questions from the mainstream retail investors. There is still a sense of fear in the crypto industry due to its very volatile markets."
Ketelers and the team at Venly work to eliminate these barriers, sharing a company mission to "make blockchain accessible for everyone." The company's management services allow individuals and businesses to easily tap into crypto revenue streams, even with no prior experience.
The Venly Wallet manages digital items across 12 blockchains, including NFTs, and easily mitigates new users' learning curve. As Ketelers said, "Our users create a wallet or multiple wallets on different blockchains by just creating an account."
The service is a popular integration on gaming platforms, as Venly automatically creates and manages gamers' wallets in the backend, allowing users to easily perform in-game transactions "without them even having to understand the complexity of blockchain."
Users can also easily sell, trade, and purchase NFTs on the Venly Market, a first of its kind multi-blockchain NFT marketplace. Members of the 200,000 person community can complete purchases by topping off their credit card via bank transfer or USDc deposit, eliminating the complexity and need to pay directly in crypto.
Although Ketelers said he can't offer personal financial advice, he affirmed the beliefs of many about crypto's mainstream adoption, predicting that it will become a common financial asset in every person's wallet in the future.
For those looking to break into crypto, Ketelers encouraged people to utilize educational resources from Decrypt Media and Bankless. For a simple onboarding process, he also directed newcomers to Coinbase — who gained popularity following a bouncing QR code commercial at Super Bowl LVI, which offered all new users $15 in free Bitcoin and entry into a $3 million crypto giveaway.
As crypto economies continue to grow in influence, Ketelers pushed individuals to get involved, saying, "Financial services are not accessible for everyone, and crypto fixes that. This is a game changer, and owning things is something very logical in the real world, so why not in the digital world?"