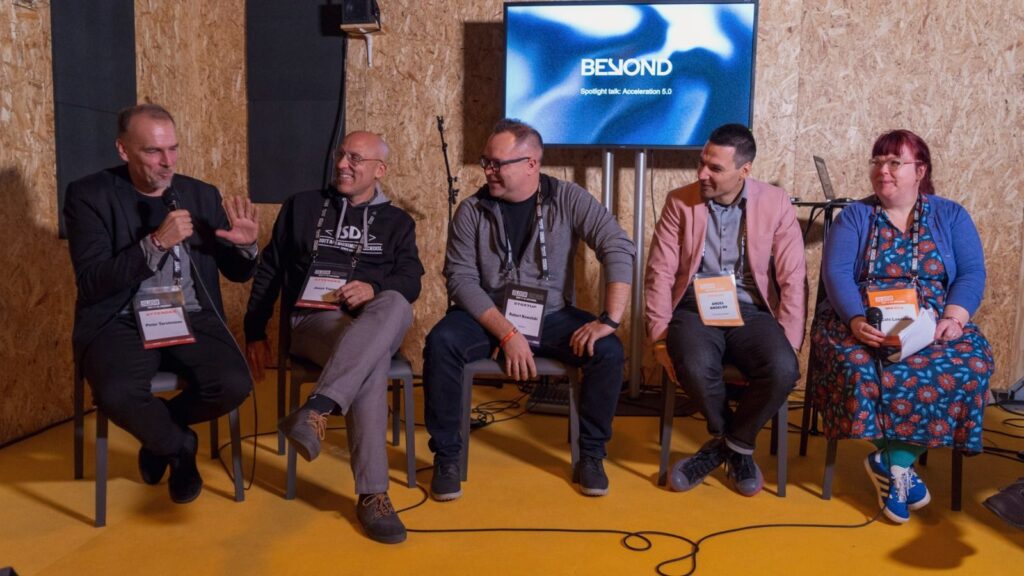 Featured
---
In the throes of an economic downturn, Europe's startups have been facing even more challenges when trying to raise funding from investors. 
Some of the most affected upstarts often come from more developing startup ecosystems in Central and Eastern Europe (CEE), which account for just 3.6% of the European Union's total venture capital investment.
Last December, a new platform was launched by a consortium of business accelerator programs and VCs (ISDI, Accelerace, FundingBox, XL Radar, and Overkill Ventures) and backed by the EU Horizon 2020 research and innovation program, that aims to bridge the gap between large and small startup ecosystems in the EU.
The platform, named BEYOND, recently announced that, after an extensive search throughout Europe, nine startups from emerging ecosystems such as Bulgaria, Poland and Latvia, have been selected to take part in its first acceleration program.
Each selected startup will have the opportunity to receive a €50,000 investment from BEYOND, unlocked when they raise €150,000 or more from external investors.
They'll also take part in extensive mentoring sessions, workshops — including mock meetings with VCs to strengthen their pitching abilities — all aimed at preparing them for BEYOND's Investor Day, which takes place on 25 May, online. 
Last April 12 and 13, ISDI Accelerator, the accelerator program from ISDI, Spain's first digital first business school, welcomed the new startups to its headquarters in Madrid to kick off the first extensive bootcamp for the selected startups.
Jesús Tapia, Head of the ISDI Accelerator and a member of the BEYOND consortium, spoke about what to expect from the program during the event.
"Our aim is to help bridge the funding gap between traditional and emerging startup ecosystems, and these nine companies represent some of the best examples of innovation and determination coming out of emerging startup hubs such as Sofia, Riga, Warsaw and other cities," said Tapia. 
Early-stage companies from emerging ecosystems converged on the headquarters to undergo intensive mentoring, personalized coaching and more during the first of the intensive bootcamp sessions. 
About the selected startups
Hailing from Poland, Bulgaria, Spain, and Latvia, the selected startups not only cross geographical boundaries, but cross multiple industries as well, including healthcare, foodtech, self-improvement technology and sports analytics, to name a few.
The nine startups selected to be the first cohort from the BEYOND platform's accelerator program are:
In addition to the educational benefits that BEYOND offers participating startups, the program will also provide them with access to potential clients and corporate partners that are part of the BEYOND network, and who are willing to join pilot projects online through its Virtual Accelerator Marketplace (VAM) — a channel aimed at raising cross-border capital and improving the quality and scope of business acceleration services in developing innovation ecosystems.
Outside of its accelerator program, BEYOND also helps to facilitate what it has called the "Champions League of Startups," by creating a platform that encourages trust and cross-border investment into startups around the EU. 
The consortium aims to make it easier for founders from emerging ecosystems to access funding opportunities in the region. One such measure is the OnePass, which is a digital fundraising passport which founders only need to fill out once in order to gain access to a number of curated financing, funding and grant opportunities for startups in a host of different countries.
At the time of its official launch in December, Tapia said, "BEYOND is a platform that connects startups, investors, accelerators, and business mentors from across the EU and provides a framework for trust, collaboration, and sharing resources that will uplift emerging players, making the whole ecosystem stronger."