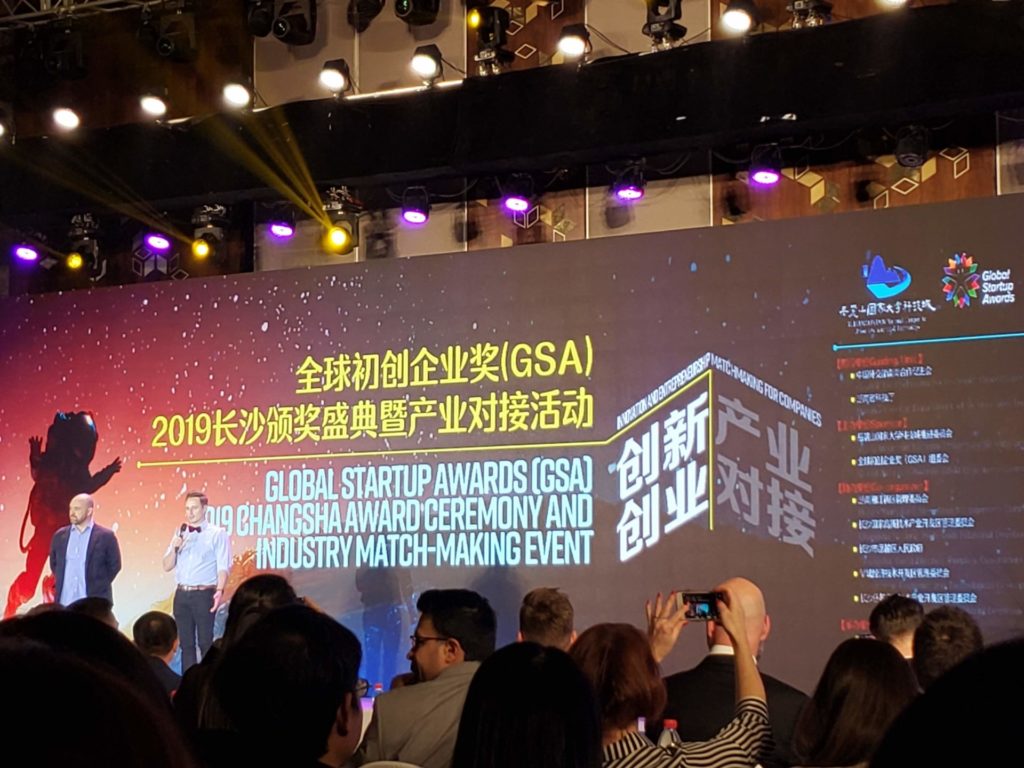 Events
---
The Global Startup Awards is the world's largest independent startup ecosystem competition. Its mission is to find, recognise, and connect people from around the world who will shape the future of the digital age.
Since 2012, when it began in Denmark, the annual award ceremony selects individuals and startups that have done outstanding work in the fields of business and community. Each year, representatives from the awards find people who have inspired others and disrupted an industry. Similarly, open nominations encourage the general public to submit their recommendations for startups, entrepreneurs, accelerator programmes, and coworking spaces that deserve the spotlight.
Currently, the competition is split across seven different regions: the Nordics, Central Eastern Europe, Southeast Asia, Southern Africa, Euroasia, South Asia, and South Europe. These locations all hold their own Global Startup Awards.
Once candidates are selected, five nominations for each category in each region are shortlisted. The categories tend to place emphasis on technology and society, ranging from best IoT startup and best bootstrapped startup, to female role model of the year and best social impact startup. After a combination of public voting and jury selection, winners from the regional events are automatically enrolled in the Grand Finale

The Grand Finale is a bi-annual meeting in which finalists from all regions compete for the titles of Best Newcomer, Best Coworking Space, Best Accelerator/Incubator Programme, Investor of the Year, Founder of the Year, Global Futureshaper Award (Startups), Global Futureshaper Award (Ecosystem Players), and Startup of the Year.
50% of Global Startup Awards winners hailed from Europe: a reflection of the continent's commitment to entrepreneurship and innovation
The Global Startup Awards Grand Finale took place in Changsha, China in December last year. Participants represented more than 60 countries across three continents, and 50% of the winners hailed from Europe: a reflection of the continent's commitment to entrepreneurship and innovation.
These four winners showcased some of Europe's best talent:
Best Newcomer
Eva Vision (Budapest, Hungary)
The first of two winning startups from Hungary, Eva Vision creates voice-controlled eyewear for the visually impaired. Using Artificial Intelligence to recognise objects, texts, and signs, the eyewear verbally describes scenarios for users. The technology dramatically improves the quality of life for people with reduced vision, as well as making everyday activities like walking, reading, and socialising easier and safer.
The eyewear itself is fitted with a camera, microphone, bone conduction speaker, function buttons, and prescription lenses. The glasses collect and process audiovisual data, which can then be connected to a smartphone through an app. As a result, the eyewear can also assist users with reading messages and receiving phone calls.
Eva Vision was launched in 2015, and so far, has raised €50,000 in funding.
Global Futureshaper Award by Cathay – Startups
CELLINK (Gothenburg, Sweden)
Part of Sweden's booming biotechnology scene, CELLINK has designed the world's first universal bioink that enables 3D printing of human organs and tissues. The ink is compatible with any cell type and bioprinting system, and has already been used to print liver, cartilage, skin tissues, and a pancreas.
The company aims to make bioprinting as readily available as possible without compromising on quality or user experience. At the moment, the ink is being distributed in oncology research, drug testing, and cosmetic testing in more than 700 labs across 50 countries.
CELLINK has secured around €3.5 million in funding and received an EU grant worth €950,000 in 2019.
Investor of the Year
Hampus Jakobsson (Malmö, Sweden)
Hampus Jakobsson is a Venture Partner at Blueyard, a venture capital firm that prides itself on investing in founders who have transformative ideas that decentralise markets and empower humanity. Before this, Jakobsson also co-founded The Astonishing Tribe (TAT), creating interfaces for any screen on any device. TAT was acquired by Blackberry in 2010 for $150 million. Jakobsson then went on to found Malmö Startups, an organisation uniting the startup community in southern Sweden.
According to Jakobsson, the investment climate is 10 times what it was five years ago in terms of quality and competition. Jakobsson has angel invested in more than 70 companies and says he is most interested in deep tech and ideas that "change the world for the better."
Startup of the Year
Turbine (Budapest, Hungary)
Stemming from Semmelweis University, Turbine is a new paradigm in cancer research.  The healthcare startup, founded in 2015, uses artificial intelligence to test potential cancer-treating drugs. On average, it takes four years to develop an effective drug from idea to human trials.  Turbine offers a more efficient approach to drug testing by running simulated experiments to improve understanding of molecular actions, which are quicker than the 'trial and error' approach.
These simulated experiments are conducted 'in silico' on servers that run millions of tests in a matter of minutes. 'In silico' comes from the Latin 'in silicon,' which means to perform an experiment digitally on a computer. Currently, Turbine has earned €3 million in funding.
Of the eight winners at the Global Startup Awards, four were European. These startups and investors demonstrate that entrepreneurs and progress in Europe have reached international new heights, and looks set to continue on the upward trajectory. The world waits then, for the 2021 Global Startup Awards, and another opportunity for European startups to shine.