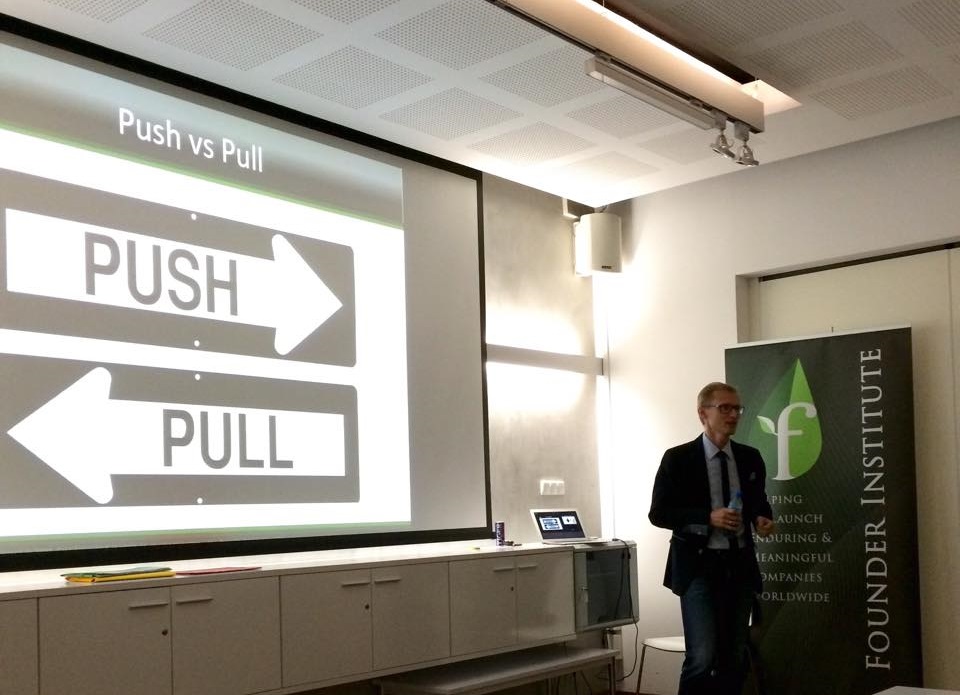 ---
Being a founder is not an easy task. You need to be persistent, be innovate and be fast. You need to constantly learn to succeed. Some people are better prepared than others. There also some people who really want to start something but do not know how. One of the educational programs available is Founder Institute. The program aims to help people who have an idea – bring it to life. What makes the program so interesting is that it is open, and also targeted, to people around 30 working in corporations who do have the urge to start a business but do not have the skills to do so. With FI they can see whether running a business is 'their thing'.
FI is an intense 14-week program with 4-hours sessions each week. After sessions, attendees go to the nearby café or a bar where participants get to know mentors – experienced professionals who share their story. At each session participants also pitch their idea to get feedback from mentors. They go home with a homework related to their project. Participants learn how to build their network, relations and partnerships. FI really aims to make people do things that will bring them closer to actually starting their business.
However, it's a program where you have to pay and also give away equity – the price is around $600/700 and 3.5% equity. Equity is divided in 4 between the mentors, the local FI and the headquarters in Silicon Valley. The fourth part goes back to the participants who have finished the course. It might seem to be a very easy way to get your equity back but in reality not many people actually finish the program. In the last Polish edition only 5 out of 26 people who applied finished the course. That is why FI directors call the program 'a marine training for startups'.
FI is present in more than a 100 cities in over 40 countries in the world. The next edition of FI has opened the application process in the CEE region, namely in Poland and Moldova. The recruiting events will be happening in the upcoming weeks. The first Moldovian one will be held on April 25th at 6.30 PM at Dreamups Campus whereas the Polish one will be held on May 9th at 6.30 PM at Google Campus so … be there if you wanna check it out!