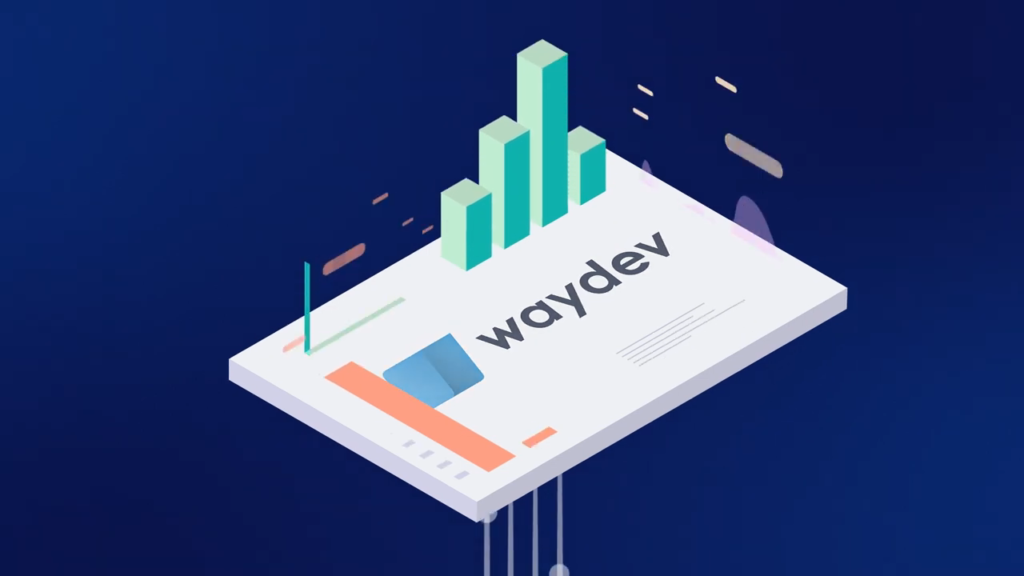 Featured
---
To advance its mission of becoming an all-inclusive Git analytics platform for engineering leaders, Waydev has added new features to help provide greater insight into the progress and costs of key initiatives and deliverables while reducing the amount of unplanned work.
The "project costs" feature helps users communicate the engineering team's progress, results, and constraints to the business leaders so that the project can be completed on schedule. 
"Until recently, our product was mainly for engineering managers who wanted to track the output of their engineers, but we've added the executive part," Alex Circei, CEO and co-founder at Waydev, told 150sec in an interview.
"The project costs option correlates the salaries of the engineers with the work. You can import their salaries in Waydev, or you can add the default salary for all the engineers and correlate the work from Jira or Azure Boards," he explained.
Circei added that the work could then be correlated with budgeting, and executives would know how much they are spending and how much was estimated to be spent on a defined task. 
Resource allocation
"Resource planning" is another new feature that enables users to identify how scope creep and bug fixes impact roadmap and delivery speed.
It also enables them to understand how well resources are allocated and optimize team dynamics to improve software delivery velocity.
"Executives usually don't know about the unplanned work that may emerge in the middle of the sprint. They may think that everything is going according to plan. But when you have unplanned work, it means the time needed to finish the project will increase a great deal," Circei said.
The "resource planning" feature not only provides a thorough view of the development process but also helps enhance productivity by decreasing the amount of unplanned work.
In a nutshell, it visualizes the financial costs of engineering work and offers complete visibility into teams' work and how that work aligns with the organization's key business initiatives and across the engineering department. 
Data-driven assessment
Trusted by 300+ companies around the world, Waydev aspires to reinvent how engineering leaders track their teams' output by introducing a new agile data-driven method that does not require manual input.
Founded in 2017, the San Francisco-based company has developed a flexible architecture that allows for the integration of the Git platforms that the client is already using.
It analyzes the client's codebase from GitHub, GitLab, Azure DevOps, and Bitbucket to help them become data-driven and make objective decisions.
Customs reports 
The two new capabilities complement "custom reports", another highly requested feature that Waydev launched earlier as part of its efforts to help engineering executives establish unified goals and success metrics.
The flexibility of custom reports allows users to build visualizations unique from the default reports and helps them understand data in ways that can cover everything from a new process change to ramping up a new hire and department restructuring.
"With custom reports, you can build your own reports from our metrics. We have more than 60 metrics and you can create a report for each metric and define it based on the team, the developer, and the repository," Circei said, adding that the reports will remain there forever.
Upcoming features
Waydev, according to him, is adding a new set of features to its platform, including CI/CD integrations and a calendar to ensure a fairer and more accurate assessment of employees.
"For example, if an engineering manager is spending a lot of time in meetings, we have to correlate this with his work because it's still work," the CEO of Waydev said while emphasizing that they will keep improving the existing features as well to add more value to users. 
User-friendly, all-in-one platform
Asked what makes their solution stand out from the crowd, the Romanian entrepreneur said it is "very easy-to-use" and is the "most complete" tool in the market in terms of the number of metrics and integrations.
"Also, the customer support we are providing through our live chat system is phenomenal. Our average response time is one minute and 28 seconds. It means any engineering manager can reach out to us and get a response in less than two minutes. And, in most cases, we are solving issues in real-time."
Bright prospects
Circei says he is thrilled to see managers embrace the newer and smarter way of looking at the output of engineers.
"We're receiving mainly positive feedback, and if it's not positive in some cases, we work with the client to fix the issue right away because we want to build something that they love."
Waydev's founder is also excited to see competitors entering the market and believes it will help shape a greater future for Git analytics.
"Back in 2017, when I first mooted this idea, I was not taken seriously. But I'm really happy that this market is growing and people are starting to realize how valuable software development analytics tools are," Circei said.
Disclosure: This article mentions a client of an Espacio portfolio company.