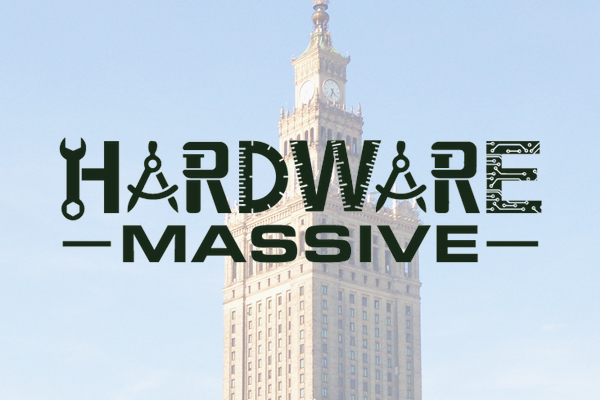 ---
Poland has always been a strong international hub for startups. In the recent news some of the most vibrant startups of the local scene are dealing with hardware. The rise is connected with the development of the market towards IoT (Internet Of Things), which sparks new opportunities for startups dealing with "tangible" technologies. Taking into account the number of high quality engineers, local ecosystem does create all the pre-requisites for the creation of sustainable businesses.
Arkley VC  is the leading Polish venture-capital fund, which is focusing solely on hardware investments and plays a vital part in the development of local hardware ecosystem. Today, April 20, Arkley is bringing Hardware Massive event to Warsaw, after their most recent visit to Silicon Valley. Hardware Massive is an international platform for hardware startups to gather locally, while being a part of a global network. Arkley wants to connect Polish startups to the international hardware community with this event. To kick off this chapter, Arkley has gathered an international cast of speakers from all over the world. The evening starts with Google's Jacquelle Amankonah from San Francisco who will discuss fundraising in the Bay Area. Then Tomasz Wykowski will share the lessons Zmorph3D learned from selling in the United States. Tespack CEO Mario Aguilera will tackle design issues that hardware startups have to deal with. You may still get your free tickets here.
Arkley also has grown its portfolio with three new investments. These new investments move the fund outside of its borders by investing in Finnish born Tespack, American smart sex toy Lovely, and the Polish end-to-end solution for 360° video Bivrost360. Tespack promises to be the future of energy by making energy mobile, eco-friendly, and blending it in to our everyday objects. Lovely is a wearable in a less conventional category: it is a wearable for between the sheets. By measuring and interpreting your movements it gives you tips to improve what you are doing. Those who work with VR and 360° video know all too well how fragmented the production process is. That is why Bivrost360 is planning to become the first end-to-end solution for 360° video creators by streamlining the process of capturing, producing, and ultimately publishing the content.
Arkley is further looking to invest in 10 more hardware startups that need (pre-) seed funding up to $300.000. If you're a hardware startup around CEE, Warsaw and Poland may be the good place to come searching for both funding, and the environment willing to support the industry.
[easy-tweet tweet="@ArkleyVC is  looking to invest in 10 more #hardware #startups in #CEE region" user="150sec" hashtags="CEEmakers" url="http://wp.me/p6MtIQ-ZH"]