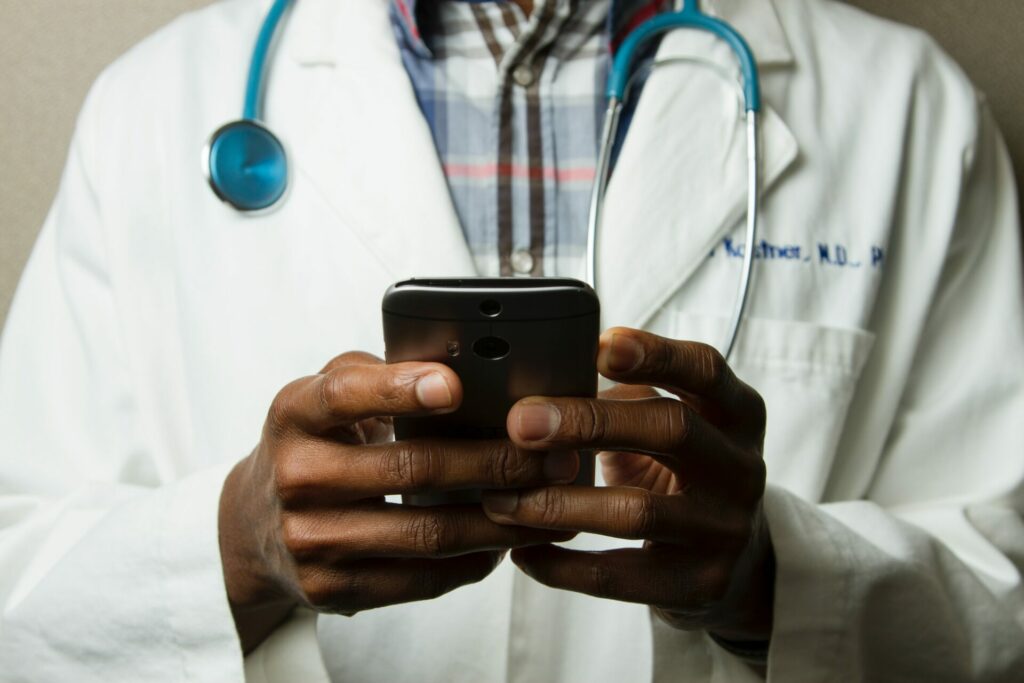 Startups
---
The HealthTech industry is on fire right now as companies seeking to bolster their research efforts are increasing their M&A activity in the sector, Deloitte reports. For investors, this means good news. The sector not only grew throughout the pandemic, but it continues to grow at a frenzied clip, providing sizeable returns on carefully planned investments. 
This is because of how the pandemic proved to be a crucial litmus test for every industry, but especially for the healthcare sector. Hospitals, independent general practitioners, and the industries that support them all had to rise to meet the surging demand brought about by the virus. Simultaneously, healthcare providers needed to make a pivot to a more remote, data-driven, secure, business model.
Enter: HealthTech. Before Covid, certain in-person interactions between doctors and their patients, or patients and staff needed to be conducted in person. But as social distancing and stay-at-home orders went into effect, regulations were loosened and new compliance measures were enacted in order to ensure HIPAA compliance under the new working models. Back then, things needed to change, and fast—companies that could provide solutions in time stood to flourish in the aftermath.
As healthcare practitioners scrambled to meet these new standards while incorporating new technology, partners worked tirelessly to meet new enterprise-level demands around data compliance, traceability, and customer service.
As a HealthTech provider, Source Meridian rose above and beyond partner expectations during the public health crisis to provide their customers with early access to the cutting-edge technology they needed in order to create and maintain their competitive advantage in the marketplace.
It's staff of international software engineers and data scientists did this by leveraging state-of-the-art technology to analyze client content models and business processes in order to build new products and unlock new revenue streams, even during a period of constant flux.

Source Meridian's innovative big data and analytics solutions work to allow companies in the healthcare and life sciences industries the ability to move across the industry landscape with agility and accuracy. Despite a constantly shifting patchwork of regulatory and compliance statutes during the pandemic, they provided solutions that allowed providers to give the highest level of care to their patients. Building on the lessons they learned in the past two years, Source Meridian has honed its four key practice areas to meet continued client demand. These include:
Big Data Analytics – Data is more valuable than oil, so companies that adopt modern refining techniques stand to make impressive gains. By utilizing algorithmic expressions trained to span terabytes of content and billions of documents, clients utilizing Source Meridian's Big Data service can unite their disparate data to create new derivative products, increase query speed, and generate new revenue.
Artificial Intelligence – Machine learning and Artificial Intelligence technology have many applications in the healthcare sector. Source Meridian uses AI, primarily, to increase efficiency of client operations.
Healthcare Interoperability – Data Mesh is here, and Source Meridian is helping clients stay ahead of the curve when it comes to both data integration and HIPAA compliance. Utilizing federated and central warehouse technologies, their proprietary software analyzes data across institutional EMRs for a one-pane patient journey overview.
Real-World Evidence – Source Meridian helps clients map health data into the Observational Medical Outcomes Partnership (OMOP) to build fully-functional healthcare analytics programs. Their combination of technical mapping and functional expertise provides clients the tools needed to execute successful Real World Evidence (RWE) projects.
Based in the United States and in Colombia, Source Meridian provides healthcare providers the tech solutions they need to establish firm business growth in times of uncertainty and beyond.