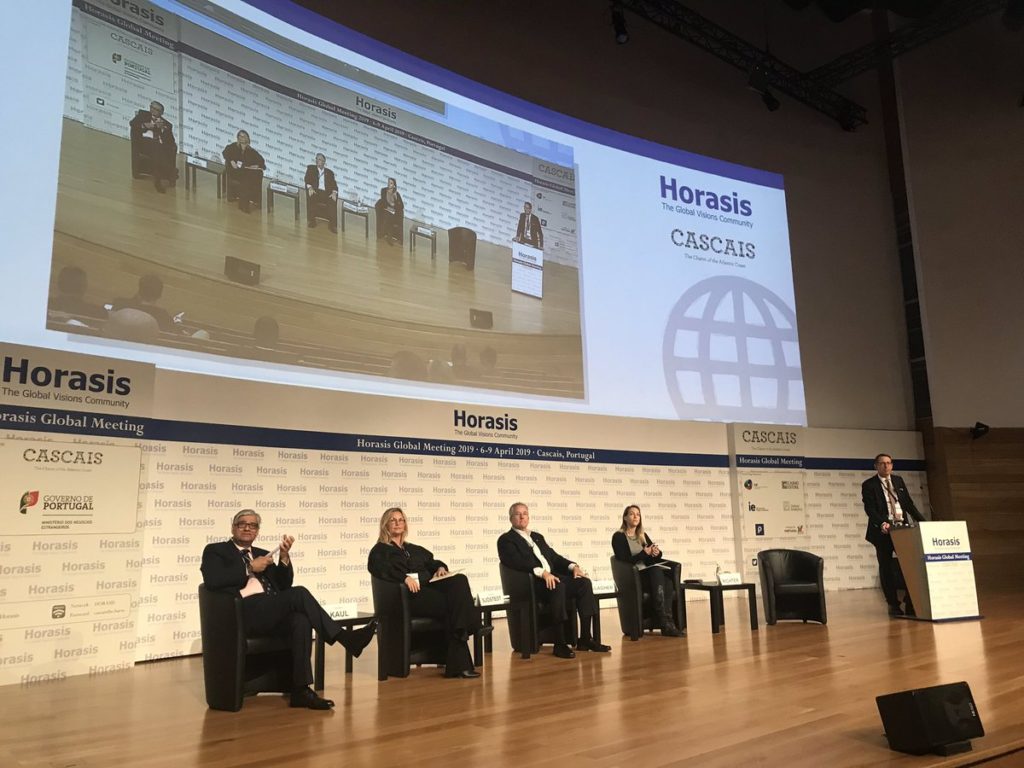 Featured
---
Horasis, a global visions community dedicated to advancing collaborative solutions for sustainable growth, held its flagship global meeting on June 8, in which senior political, business, and social leaders discussed the theme of "Fostering a Shared Humanity" in times of great uncertainty.
Over 1,000 participants, including presidents, government ministers, and Fortune 500 CEOs, highlighted the importance of unity in addressing international challenges during the online Horasis Global Meeting, which used to be hosted in-person by the Portuguese coastal city of Cascais prior to the coronavirus outbreak.
"We need to unite and we have to join hands to tackle the challenges of the pandemic, climate change, and division within society," Dr. Frank-Jürgen Richter, chairman of the Switzerland-based think tank, said during the event.
A session featuring Armenian President Armen Sarkissian, Ghanaian Foreign Affairs Minister Shirley Ayorkor Botchwey, Slovenian Labor Minister Janez Cigler Kralj, and Latvia Education Minister Ilga Suplinska focused on potential ways to solve global challenges with a multilateral approach in the pandemic era.
Sustainability was high on the agenda of the Horasis meeting, with a panel discussion dedicated to impact-led recovery in which representatives from a number of organizations such as Mastercard Center for Inclusive Growth, A-Wing Group, and Parker Management Venture Inc. spoke about how profit can be aligned with social and environmental impact and how businesses can integrate their impact-led growth strategies within a collaborative web of trust-based relations.
During another part of the conference, industry experts shared their opinions about the need to upgrade Europe's talent pool, making its venture capital market more effective, attracting innovators and entrepreneurs, and the necessary measures to promote high-tech in the European Union region.
In addition, former Ecuadorian president Rosalía Arteaga Serrano and former Sri Lankan prime minister Ranil Wickremesinghe debated how the ongoing process of COVID-19 vaccine development can lead to embracing multilateralism.
The Horasis Global Meeting also provided a platform to deliberate on other topics such as improving healthcare infrastructures, artificial intelligence as a force for good, the power of female entrepreneurs, the blockchain technology, revising corporate strategies, modern agricultural processes, the future of travel, immigration, economic stability, social inequality, and the challenges facing emerging economies.
The 2021 Horasis Global Meeting was part of a series of meetings that the think tank holds throughout the year to "explore, define, and implement trajectories of sustainable growth" and "provide strategic foresight to public and private entities who envisage growing into global and principled organizations."
Besides its flagship Horasis Global Meeting, the organization hosts the Horasis Extraordinary Meeting, the Horasis India Meeting, the Horasis China Meeting, the Horasis Asia Meeting, and the annual gatherings of the Horasis Visionary Circle—a peer-to-peer group of entrepreneurs.