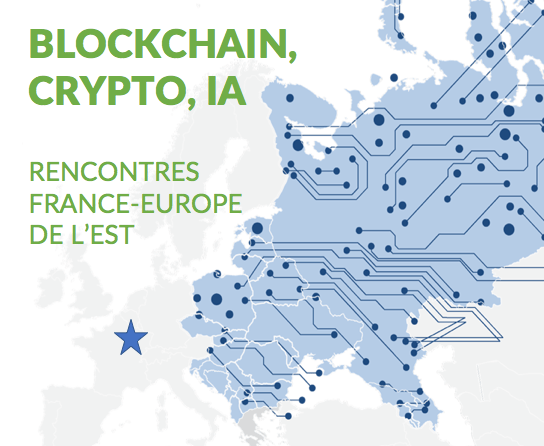 ---
This article is sydnicated from our partners at East-West Digital News 
Last week in Paris, half a dozen of startups with roots in Russia, Slovenia, Ukraine and Estonia met the French blockchain and crypto community through a dedicated conference. Organized by East-West Digital News with the support of local community leaders and media, this event aimed to stimulate knowledge exchanges and to create investment and partnership opportunities.
The idea of bridging Eastern European startups operating in these fields with the French market was not so obvious: "The French crypto community knows little about opportunities from the opposite part of the continent, they rather tend to look at Western or Asian countries," said EWDN co-founder Adrien Henni.
"This is not to mention the specific case of Russia: people heard there's a strong tech and blockchain community there, but in the current geopolitical context, Russia is also associated with real or imaginary business risks," he added.
As for Eastern European players, they usually do not put France on the top list of their international destinations. "France is perceived as a small market — which has been true so far if judging by the small number of ICOs, or the lack of concrete blockchain projects from the corporate world," Henni notes.
Russian-style golden token for French crypto-investors
Yet, the East-West connections proved successful. The conference attracted such figures of the French tech and blockchain communities as Jean-Michel Billaut, Vidal Chriqui, Hervé Hababou, as well as influencers from YouTube, Forbes and other media outlets. A crypto investor meetup in the preceding evening gathered more than 100 participants, who did not show any prejudice against companies from Russia or other Eastern European countries.
As a result, the Eastern European startups did not waste their time in Paris. For Goldmint, a startup with Russian roots which has just launched a gold-backed crypto asset, the roadshow even "exceeded expectations." "Following our pitch at the meetup, the demand for our utility MNTP token surged on the Yobit.net exchange. We also engaged a dialogue with major French players interested in exploring new opportunities in the crypto world," said Olga Syatotchenko, Director of Operations at Goldmint.
Another company, Slovenian MoneyRebel, presented its project of a crypto asset investment and management platform with expert support intended for a wide audience.  "Our business meetings in Paris with several key industry players confirmed that the MoneyRebel concept corresponds to growing market needs. As a result of this roadshow, we're developing a promising network of partners in France, and hope to attract as well French investors to our ICO next month," said the startup's co-founder Nataša Kozlevčar.
The French market, however, should not be regarded as a gold mine for all, warned Henni. "Some of our guests targeted investment funds, and this didn't really work. French venture funds are busy enough with a plethora of local startups. It's difficult to draw their attention on Eastern European startups, or practically impossible when it comes from projects from Russia. As for cryptofunds, they are still extremely few in France."
However, the French market could develop considerably in the near future, Henni believes, should the authorities confirm their intention to liberalize ICOs and make France an internationally attractive place for such operations.
The other startups participating in the conference included:
AB-Chain, whose cryptocrurrency-based and AI-enhanced ad network drew attention from leading French media groups;
Arcona, whose 'Digital Land' project seemed one of the most appreciated at the conference;
CryptoRobotics, a startup developing AI tools for cryptotrading, which agreed cooperations with local players;
Eligma, whose General Counsel Luka Planinc pitched his blockchain-based e-commerce project in Silicon Valley-style and unveiled an astonishing real-world 'Bitcoin city' opening this month in Ljubljana;
Let It Play, which seduced several French online media companies with its text-to-speech solution;
VRT World, which impressed the audience with futuristic videos from its blockchain project intended for virtual reality content makers and consumers.