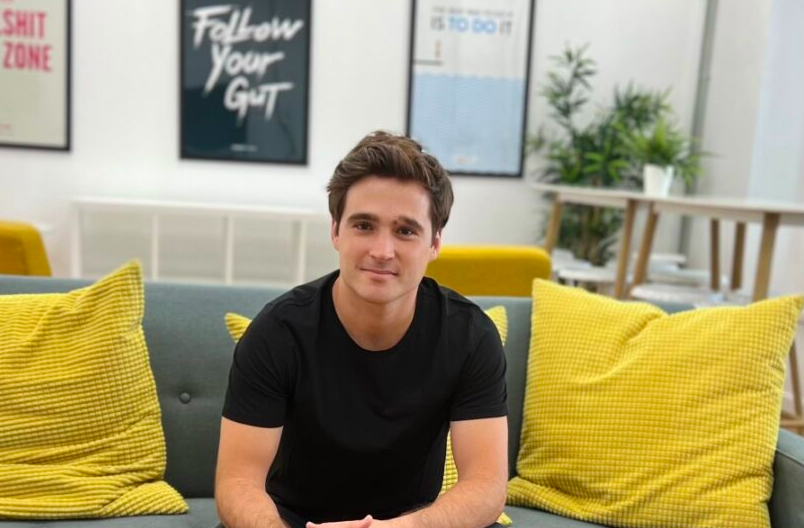 Featured
---
Spain is one of the few economies to see rapid growth in its post-Covid recovery. The country recovered 90% of the international tourists recorded in 2019, with tourism counting as a major contributor to its recuperation of everything from exports of services to GDP.

This is good news for young businesses, with investment in Spanish startups almost quadrupling in 2021, reaching a whopping €4.294 billion. This has resulted in new company opportunities, but also new company growing pains—two of which are keeping a tab on a waxing and waning company ledger and managing additional costs that have resulted from supply chain Issues.
Spanish startup Fuell is stepping in to help with the financial management of the country-wide business transformation. The startup has developed a corporate card and expenses management SaaS to help businesses large and small mitigate wasted time and gain more control over their company expenses—helping companies as they navigate the influx of financial support, as well as volatile expenses.
The company just closed a €1.5M round led by Y Combinator and Fin Capital with US business angels Michael Levinthal and Andy Cohen also participating. Levinthal and Cohen previously invested in fintech companies Concur, Divvy, and Clara, which have shown much promise in the up-and-coming financial startup world.
Let's take a look at how Fuell is fueling companies through their fintech platform and helping Spain's economy graduate to the next level.
Spain's Growing Ecosystem of Enterprise
Company Fuell is looking to support businesses in the ecosystem by equipping them with more tools. Fuell reinvents B2B financial services through a corporate credit card that brings together equipment, payment, and accounting means for the first time. So far, their solution has backed the likes of business giants such as Airbnb, Stripe, and Dropbox.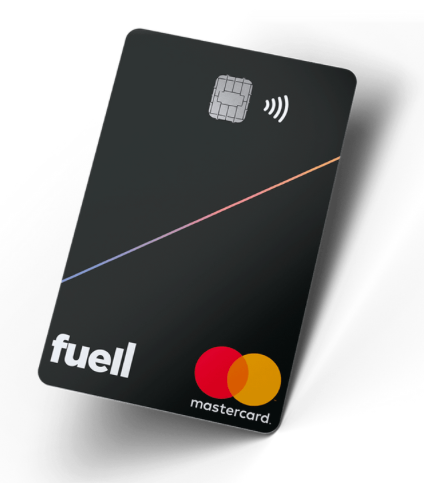 Stimulating business efficiency, Fuell streamlines operations and administration by synchronizing expenses within companies' accounting software. Teams can then monitor employee spending in real-time, track and assign card usage controls per employee, plus instantly send money to employees. Users can also earn 3% cashback on all expenses made with Fuell corporate cards.
Additionally, Fuell automatically converts receipts into invoices to support companies recovering VAT in more than 500,000 restaurants, parking lots, and cabs. Due to Tax Agency approval, companies don't need physical copies of receipts, so if an inspection takes place, companies can submit digital versions of receipts from the Fuell platform.
A card designed for the needs of the modern and efficient company, Fuell is an all-in-one platform for banking, corporate cards, expenses, reconciliation, and accounting connected in a simple and intuitive way.
Creating New Value for Business
The capital raised from their most recent funding round will consolidate Fuell's Spanish and Portuguese markets and help them launch in Italy—further connecting Spain's economy with the international market. This will also assist Fuell in supporting companies beyond Spain, helping to replicate the success that Spain has seen in their regeneration of enterprise post-pandemic. 
According to M Kovac and R Spruk (2015), if every person and business can leverage software to save them time and money in every single transaction, that's time and capital they could invest in creating value instead. How does this add up? Just a 0.1% reduction in transaction costs quadruples a country's wealth.
Fuell catalyzes efficiency within the Spanish business landscape by helping companies streamline operations and administration. Assisting a wide range of entities, from startups to publicly-traded companies in various sectors such as tech, hospitality, audiovisual, construction, and commerce, this company is helping to create a new era of value.

Disclosure: This article mentions a client of an Espacio portfolio company.